SCHOOL TRIP SPOTLIGHT: Martin Luther King Jr. Memorial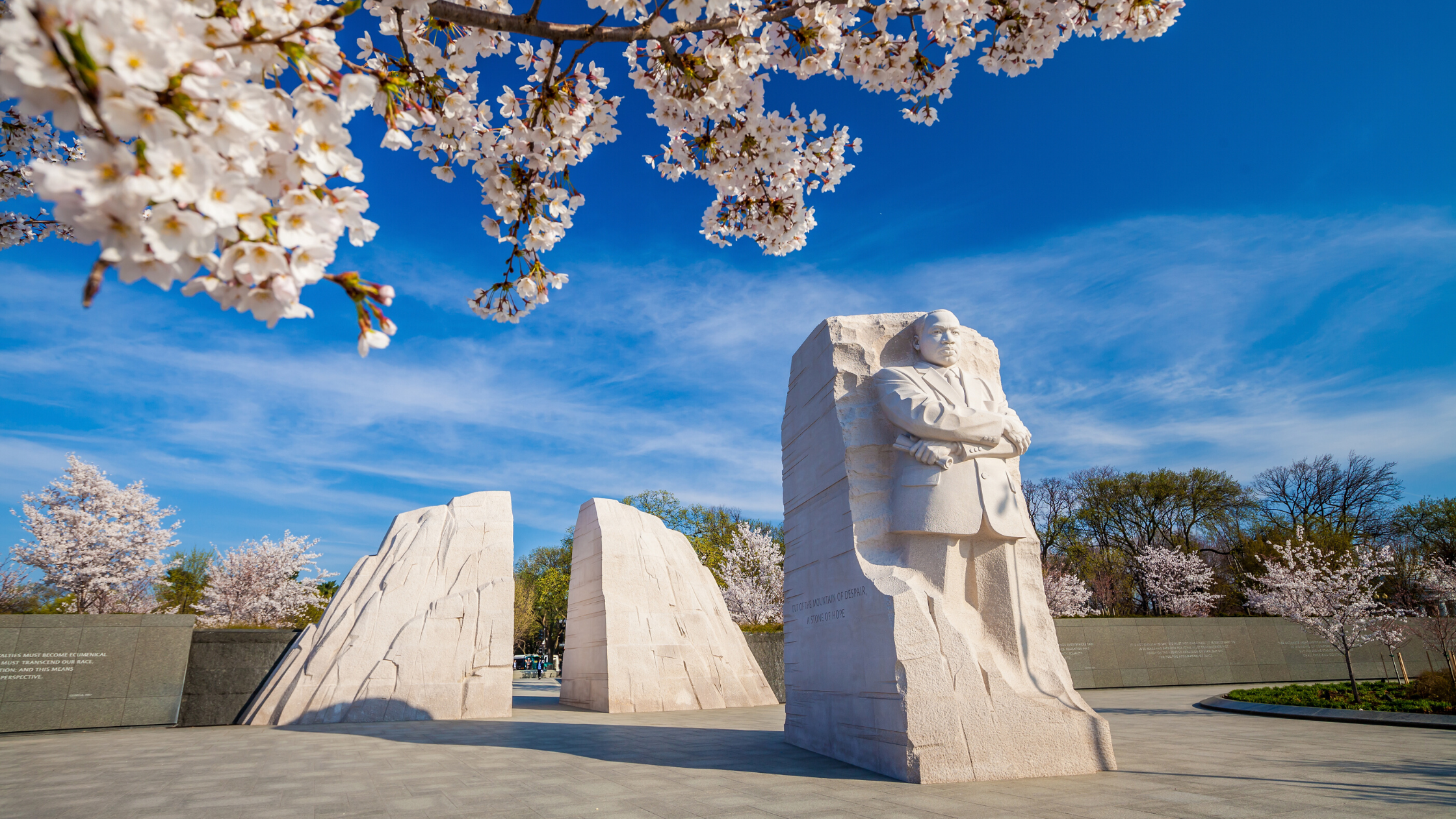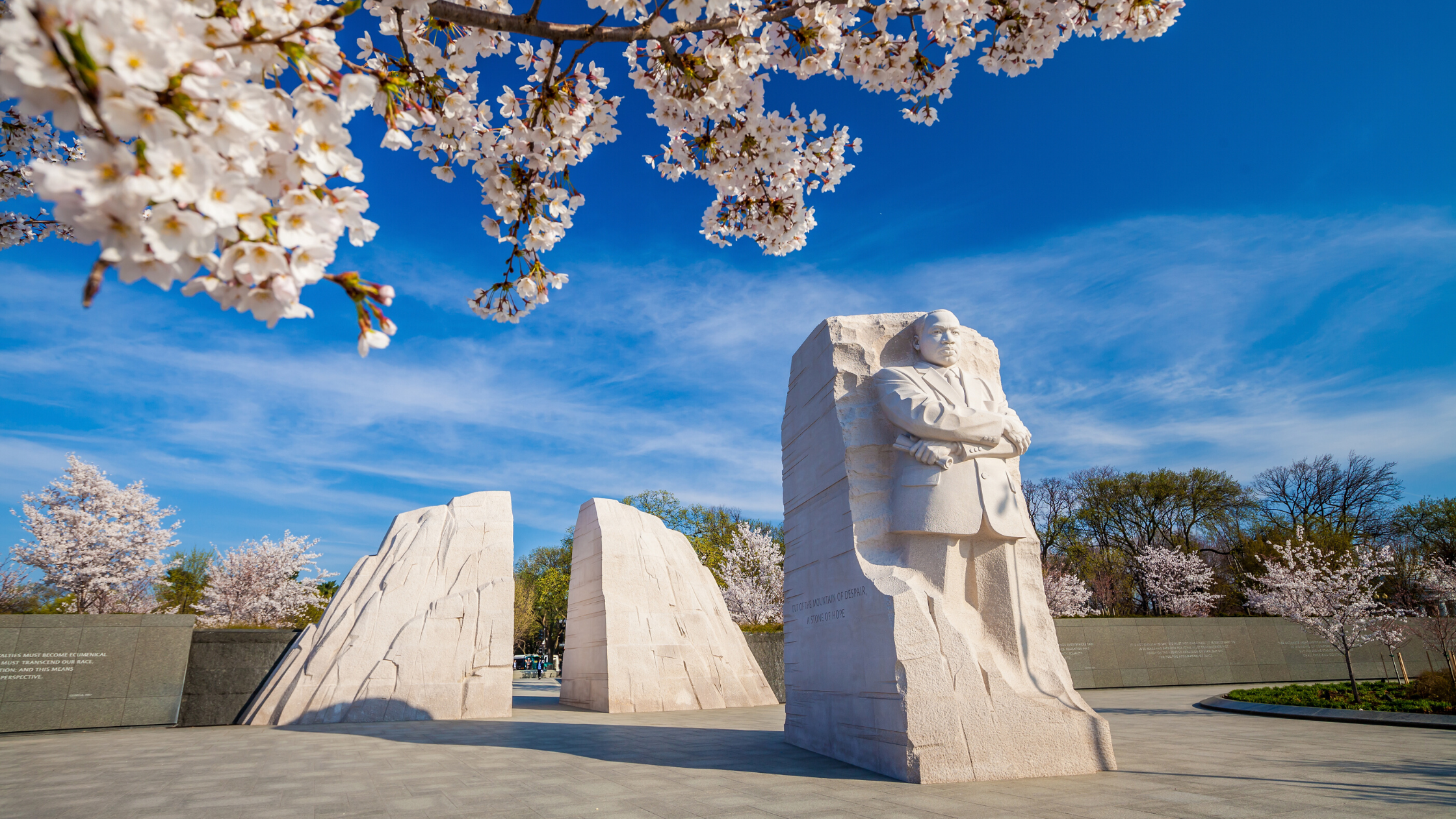 After opening in 2011, The Martin Luther King Jr. Memorial became one of the most-visited stops on Washington, D.C. school trips. Visiting his memorial is one way that we can teach our students more about the life and work of Dr. King.
In today's blog, licensed D.C. Tour Guide Aaron Killian gives us his review and advice for visiting this historic memorial.
As the only major memorial dedicated to the memory of an African American within D.C.'s monumental core, the remembrance of Dr. Martin Luther King, Jr. stands apart from the surrounding war and presidential memorials.
Beautifully situated among the cherry blossom trees of the Tidal Basin, the Martin Luther King, Jr. Memorial is a must-see for groups on a school trip to Washington, D.C.
When the famed civil rights leader delivered his "I Have a Dream" speech on the steps of the Lincoln Memorial in 1963, King spoke about the type of enduring faith which overcomes hatred. He said, "With this faith we will be able to hew out of the mountain of despair a stone of hope."
Using this quote as inspiration, visitors enter the King memorial through the marble 'Mountain of Despair' only to see a large 'Stone of Hope' set inside the central plaza. The stone bears a monumental carving of Dr. King, his upper half complete, but with legs not yet formed – a reference to his untimely death and the work he still had left before him (and which still remains before us).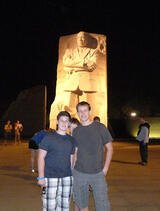 Walls protect the memorial interior and are inscribed with notable King quotations. They are gracefully curved in reference to King's observation that, "The arc of the moral universe is long, but it bends toward justice."
The wall is split into two sections with six (6) quotations on one and eight (8) upon the other, a nod to 1968 – the year of King's death. Further, the memorial's address is 1964 Independence Avenue SW, recalling the year the Civil Rights Act was passed.
A large visitor center and restroom area stands directly across the street, where groups can gather and rest before continuing their memorial walking tour.
---
View more information about our student trips to Washington, D.C.
The SCHOOL TRIP SPOTLIGHT is written by NationsClassroom's expert, licensed guides and features exciting attractions from the most popular student travel destinations on the historic East Coast.
For more information please Browse Our Tours.
Originally posted January, 2019, updated December, 2020