Visit Boston's USS Constitution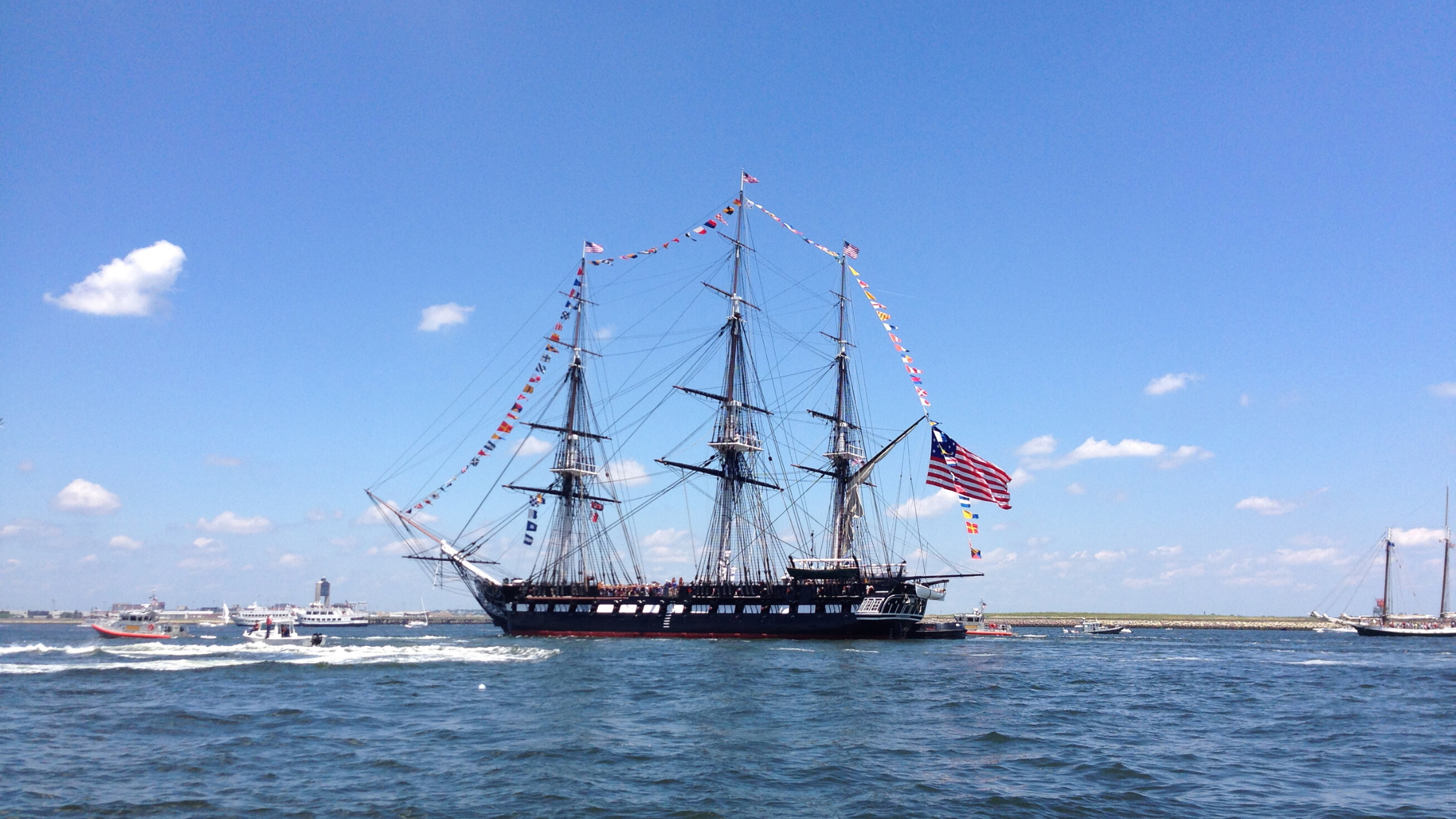 Next time you're exploring the Freedom Trail in Boston, be sure to stop at the USS Constitution. The USS Constitution and museum next door offer an incredible tour experience for student groups, whether you're studying history or science.
While most groups only have time for a quick picture stop, here are just a few reasons you should consider touring "Old Ironsides" on your next trip to Boston.
The USS Constitution is owned and operated by the U.S. Navy, but the nearby museum dives into the history of "Old Ironsides."  You can choose to tour one or the other, but we recommend spending time in both if you have the time!
The Museum
The USS Constitution Museum is dedicated to preserving and sharing the history of "Old Ironsides" through the use of interactive exhibits and artifacts. The museum has a few hands-on learning opportunities, like the All Hands On Deck exhibit which explores what a sailor's life was like aboard the Constitution.
Most of the museum focuses on the history of the USS Constitution, like how she was built, who worked on board, and how she was preserved. The museum also covers the history and after-effects of the War of 1812.
To visit the museum, groups must buy tickets ahead of time. Ask your Student Travel Consultant about how much this would add to your trip cost.
The Ship
The USS Constitution was never defeated in battle and serves as "a symbol of the honor, courage, and commitment of America's sailors." Today, it is manned by members of the U.S. Navy who give tours of the whole ship dressed in uniforms from the 1800s.
There are two ship tours to chose from. The short option is a 30-minute top-deck tour. Crew members of the USS Constitution will share the history of the ship and how it was constructed. Groups will have a chance to walk around the top deck, view the riggings, and learn more about her battle history.
The longer tour is between 45 minutes to an hour, and groups get to visit all the lower decks including the sleeping quarters and other living spaces. In addition to the history of the USS Constitution, the crew members will also talk about who lived and worked on the ship, as well as what life was like onboard.
Reservations cannot be made in advance for the ship tours, but it is free to visit. If you'd like to make visiting the USS Constitution a priority for your next trip, make sure to talk to your Student Travel Consultant about making time on your itinerary.
---
Interested in planning a school trip to Boston? Or, are you interested in learning more about our other school trip destinations? Schedule a time to chat with one of our Student Travel Consultants today to learn more.