Experience the Theater
Broadway 2023
Please use the form below to select your Top Three Broadway Show choices.
Our Operations Team will do their best to book your first choice. We'll book your second or third choice if your first choice is unavailable.
Need descriptions for each show? Scroll down to find trailers, summaries, content warnings, and run times for each show.
"*" indicates required fields
When an unthinkable tragedy, orchestrated by Simba's wicked uncle, Scar, takes his father's life, Simba flees the Pride Lands, leaving his loss and the life he knew behind. Eventually, companioned by two hilarious and unlikely friends, Simba starts anew. But when the weight of responsibility and a desperate plea from the now-ravaged Pride Lands come to find the adult prince, Simba must take on a formidable enemy and fulfill his destiny to be king.
Suitable for all age groups.
Show duration:  2 hours 30 minutes, one intermission
The Broadway sensation looks at what happened in the Land of Oz from a different angle. Long before Dorothy arrives, there is another girl, born with emerald-green skin – smart, fiery, misunderstood and possessing an extraordinary talent. When she meets a bubbly blonde who is exceptionally popular, their initial rivalry turns into the unlikeliest of friendships…until the world decides to call one "good" and the other "wicked."
Suitable for all age groups.
Show duration: 2 hours 45 minutes, one intermission
Kim is a bright and funny Jersey teen who happens to look like a 72-year-old lady. And yet her aging disease may be the least of her problems. Forced to maneuver family secrets, borderline personalities, and possible felony charges, Kim is determined to find happiness in a world where not even time is on her side—opening on Broadway on October 12, 2023.
Content Advisory: Some adult language and themes.
Show duration: 2 hours 20 minutes, one intermission
& Juliet flips the script on the greatest love story ever told, imagining what would happen next if Juliet hadn't ended it all over Romeo and got a second chance at life and love – on her terms. Juliet's new story bursts to life through a playlist of pop anthems as iconic as her name, all written by Max Martin and his collaborators.
Suitable for all age groups.
Show duration: 2 hours 40 minutes, one intermission.
Based on The Once and Future King by T.H. White, Camelot is a story about the quest for democracy, striving for justice, and the tragic struggle between passion and aspiration, between lovers and kingdoms. This epic and timely tale features the iconic characters King Arthur, Queen Guenevere, and Sir Lancelot, as well as the beloved original score with lyrics by Alan Jay Lerner and music by Frederick Loewe.
Suitable for all age groups, but suggested for students 12+.
Show duration: TBD (Opens 03/9/2023)
*There will be an upcharge for Hamilton tickets.
From bastard orphan to Washington's right-hand man, rebel to war hero, a loving husband caught in the country's first sex scandal, to the Treasury head who made an untrusting world believe in the American economy. George Washington, Eliza Hamilton, Thomas Jefferson, and Hamilton's lifelong friend/foil Aaron Burr make their mark in this astonishing new musical exploration of a political mastermind.
Content Advisory: Some adult language and themes.
Show duration: 2 hours 55 minutes, one intermission.
Where there's a lamp, there's a Genie, and once Aladdin unwittingly lets this one out, anything can happen! Will Aladdin's new identity as "Prince Ali" help him win Jasmine's heart and thwart Jafar's evil plans? Will the Genie's wish for freedom ever come true? Join Aladdin and Jasmine in the middle-eastern town of Agrabah to experience one of Disney's classic movies brought to the stage!
Suitable for all age groups.
Show Duration:  2 hours 30 minutes, one intermission.
Harry Potter and the Cursed Child
Adventure runs in the family! When Harry Potter's head-strong son Albus befriends the son of his fiercest rival, Draco Malfoy, it sparks an unbelievable new journey for them all—with the power to change the past and future forever. Prepare for a mind-blowing race through time, spectacular spells, and an epic battle, all brought to life with the most astonishing theatrical magic ever seen on stage.
Note: Harry Potter and the Cursed Child is not a musical.
Suitable for ages 10 and up.
Show Duration: 3 hours and 30 minutes, one intermission.
Welcome to Hill Valley! When Marty McFly finds himself transported back to 1955 in a time machine built by the eccentric scientist Doc Brown, he accidentally changes the course of history. Now he's in a race against time to fix the present, escape the past and send himself… back to the future!
Suitable for all age groups.
Show Duration: TBD (Opening June 30, 2023)
Michael Jackson's unique and unparalleled artistry has finally arrived on Broadway in a brand-new musical. MJ is centered around the making of his 1992 Dangerous World Tour, MJ: The Musical goes beyond the star's singular moves and signature sound, offering a rare look at the creative mind and collaborative spirit that catapulted Jackson into legendary status.
Suitable for all ages.
Show duration: 2 hours 30 minutes, one intermission.
Chicago tells the story of two rival vaudevillian murderesses locked up in Cook County Jail. Nightclub star Velma's serving time for killing her husband and sister after finding the two in bed together. Driven chorus girl Roxie's been tossed in the joint for bumping off the lover she's been cheating on her husband with. Velma aims to turn her incarceration into a murder-of-the-week media frenzy, thus preparing the world for a splashy showbiz comeback. But Roxie's got some of her own tricks up her sleeve…
Content Advisory: Some adult language and themes. Recommended for ages 14 and up.
Show Duration 2 hours land 30 minutes, one intermission.
Divorced, beheaded, died, divorced, beheaded, survived.
From Tudor Queens to Pop Icons, the SIX wives of Henry VIII take the microphone to remix five hundred years of historical heartbreak into a Euphoric Celebration of 21st-century girl power! This new original musical is a global sensation that everyone is losing their head over!
Recommended for ages 12 and up.
Show Duration: 80 minutes, no intermission.
Based on the 1960 film by Roger Corman and featuring a book by Howard Ashman, music by Alan Menken, and lyrics by Ashman, Little Shop follows meek plant store attendant Seymour, his co-worker crush Audrey, her sadistic dentist of a boyfriend, and the man-eating plant that threatens them and the world as we know it.
Suitable for all age groups.
Show Duration: 2 hours 15 minutes, one intermission.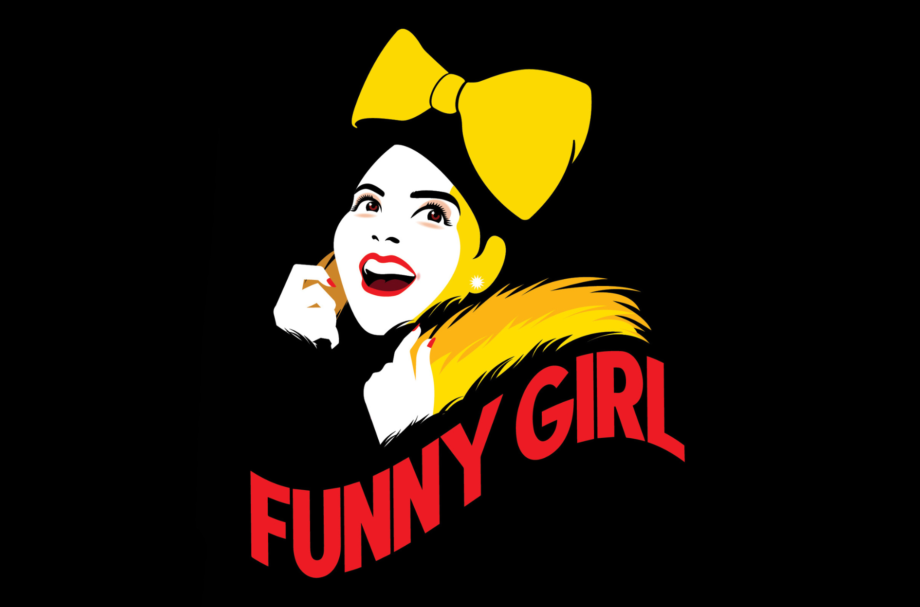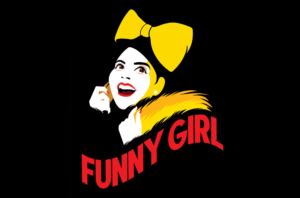 The sensational cast, starring Drama Desk Award nominee Lea Michele as Fanny Brice, Tony Award®️ nominee Ramin Karimloo, Tony Award nominee Tovah Feldshuh and Jeff Award winner Jared Grimes, dazzles with the songs "Don't Rain On My Parade," "I'm the Greatest Star," and "People." This bittersweet comedy is the story of the indomitable Fanny Brice, a girl from the Lower East Side who dreamed of a life on the stage. Everyone told her she'd never be a star, but then something funny happened—she became one of the most beloved performers in history, shining brighter than the brightest lights of Broadway.
Suitable for ages 10 and up.
Show Duration: TBD