Careers
Accounting Clerk (Numbers Guru)
Who We Are
NationsClassroom impacts and inspires future generations through outstanding educational tour opportunities to Washington DC, New York City, Orlando, Chicago, Boston, Philadelphia, Colonial Virginia and other curriculum-significant locations.
Overview
NationsClassroom is seeking a PT Accounting Clerk reporting to the Director of Accounting. This role will handle a variety of financial functions and support the NationsClassroom team in other roles.
What We'll Expect
Responsibilities
Direct communication with customers to assist with phone registration and processing traveler account payments. Providing excellent customer service is key!
Manage timely vendor payments including verifying amounts invoiced for accuracy, correct tour allocation and appropriate electronic documentation per accounting processes on a weekly basis with the flexibility to process other payments as needed
Manage all financial filing, creating files as necessary, and help with filing in other departments upon request
Posting all credit card charges and performing monthly reconciliations
Weekly reconcile traveler account payments against banking reports
Skills/Qualifications
A positive and customer service mind-set is essential
Outstanding work ethic and strong problem resolution skills
Ability to multi-task and make decisions under pressure
Detail-centered, highly organized with a patient and flexible approach
Experience working in a fast-paced team environment
Excellent communication whether in writing, on the phone or in person
Technology proficiency should include Microsoft Office (Word or Excel) and / or Google Suite (Sheets, Mail, Docs, etc…)
QuickBooks bookkeeping and general accounting experience ideal
Ability to have fun, think outside the box and support your teammates every day!
What You Can Expect
Part time position with $15 – $18 per hour
High energy and fun environment with a supportive management team who genuinely wants you to be successful
Casual dress – not just on Fridays
The opportunity to make a difference in the lives of America's youth as they learn beyond classroom walls and create memories that will truly last a lifetime
If you want to impact and inspire students through education travel, motivate your team and cultivate a positive work environment, email us your resume now.
Fun Facts
60% of our team members are former educators.
Everyone at NationsClassroom goes on tour at least 14 days a year.
90% of our team has at least one child.
Staff pick for best time to go on tour: Fall.
Favorite truth: It's not work if you love what you do.
88% of our team traveled when they were in school.
Research we believe: 86% of adults who traveled as teens say the experience made them more intellectually curious.
Best part of being on tour: Watching the kids' faces.


Parents and Students Rave About NationsClassroom Trips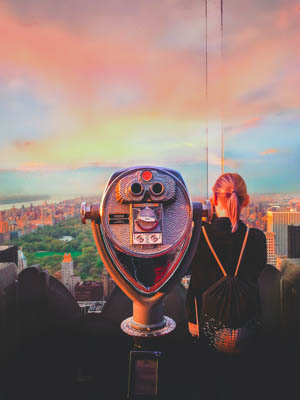 I love you guys. You are the best. I can't wait to start working on next years trip. If we can turn this trip this year with the government shutdown into one of the best trips I've ever taken with my kids then I can only imagine what next year brings. Thanks again for a great trip!
Rich A.
Parent
California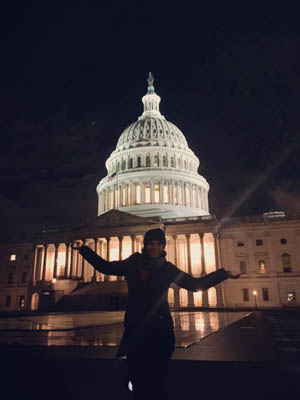 The staff at Nations Classroom has a special way of connecting with our staff, parents, and most important…our students. Their knowledge and expertise supersede my exceptions every year. We love and appreciate the relationship with Nations Classroom. Thanks for always going the extra distance to make our trip fun, educational and memorable for our students, parents, and staff. You put a huge smile on the faces of so many people…including mine. Looking forward to working with "ya'll" next year.
Carla J.
Teacher
Kentucky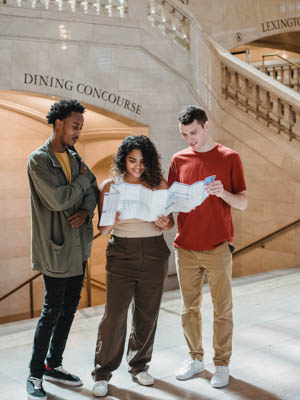 After working with another mega tour company, I was so happy to find an experienced tour company that puts people first. I could relax because I knew from our first conversation that your people LOVE what they do and they put their hearts into doing their best for our kids. Thank you for all you do!
Katie S.
Teacher
Wisconsin