Highlighting African American History on a Washington, D.C. Trip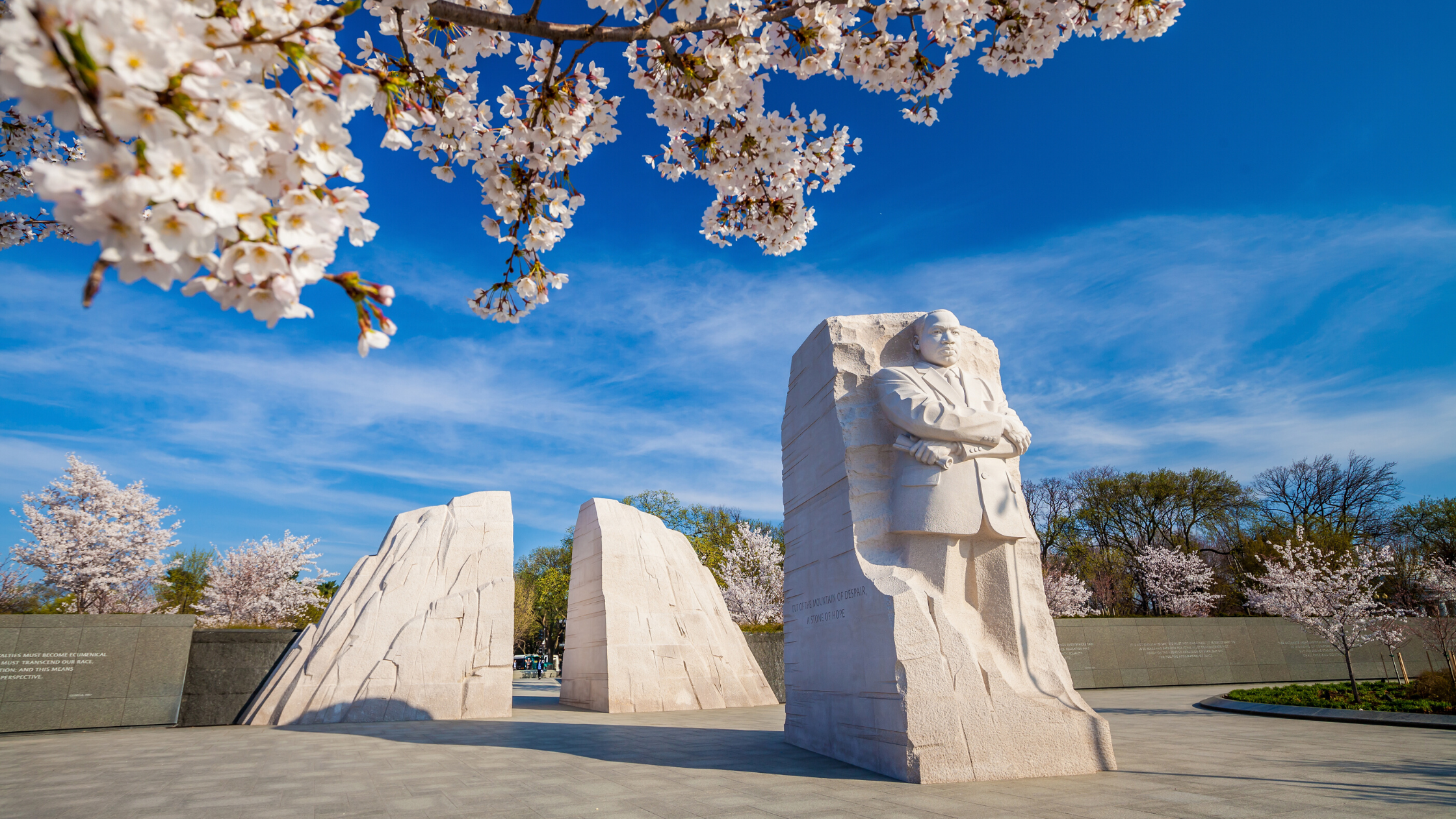 We've been asking ourselves for the last few weeks how we can bring awareness and educate students about African American history. While we are currently working on all-new itineraries, we know that many of our current destinations have historic sites dedicated to African American history.
Here are a few of the historic sites in Virginia that feature exhibits that can teach students about African American history.
---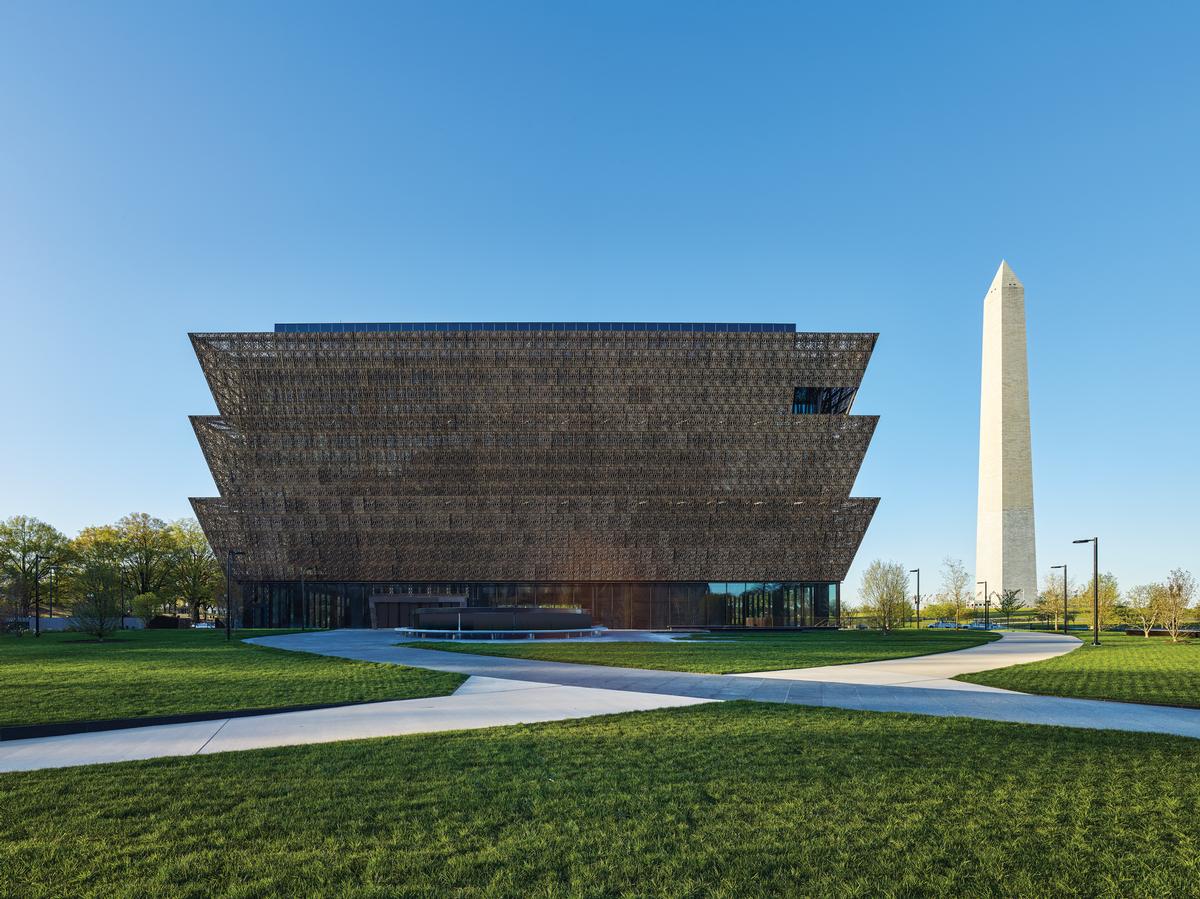 Before we mention any other museums or historic sites, we should focus on one of the most powerful museums in Washington, D.C. Every school trip to the D.C. area should spend a few hours touring the seven-story African American History Museum.
Beginning on the lowest floor, students explore the African American experience, beginning in 1876 and spanning to the current decade. Each time students move up a floor, they enter a new 'era' of African American history. The lowest three floors feature the historical galleries, covering slavery, segregation, the Civil Rights Movement, and beyond. The upper three levels focus on African American contributions to arts, theater, music, and culture.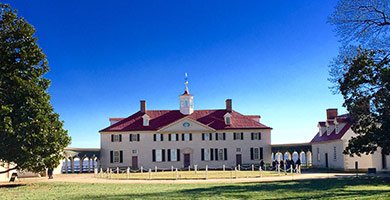 Many students have toured George Washington's Mount Vernon and had the opportunity to see the house Washington called home. But your visit shouldn't end with the mansion tour.
About 50 yards southwest of George and Martha Washington's tomb stands The Slave Memorial. Designed by students at Howard University, the memorial was erected in 1983 after a small group discovered the neglected 1929 slave burial ground marker. Students can also visit Mount Vernon's historic area to learn more about the trades the enslaved learned, as well as how they lived in the slave quarters. Until January 1, 2021, the Lives Bound Together: Slavery at George Washington's Mount Vernon exhibit will be open in the Educational Center.
Monuments & Memorials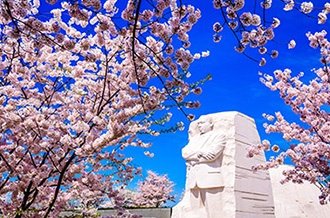 All student trips to Washington, D.C. include at least one stop at a national monument or memorial. Most of our tour groups choose to tour the memorials in the evening when the sun has set and the temperature is cooler. If you want to highlight African American history during your visit, give yourself some extra time to visit the Martin Luther King Jr. Memorial on the Tidal Basin. The memorial has several of King's famous quotes etched into the stonework, and NationsClassroom tour guides do an excellent job highlighting King's life and role in the Civil Rights Movement. Tour guides will also point out that there is a small memorial built into the Lincoln Memorial where King gave his "I Have A Dream" speech.
There are two other memorials in Washington, D.C. that honor African American history. The African American Civil War Memorial honors the USCT (United States Colored Troops) who made up over 10% of the Union Army during the Civil War. The memorial stands outside The African American Civil War Museum, located north of the National Mall on Vermont Avenue. Another hidden gem, located just outside the Starbucks in Union Station, is the A. Philip Randolph Monument. The statue honors Philip Randolph, a leader of the Civil Rights Movement.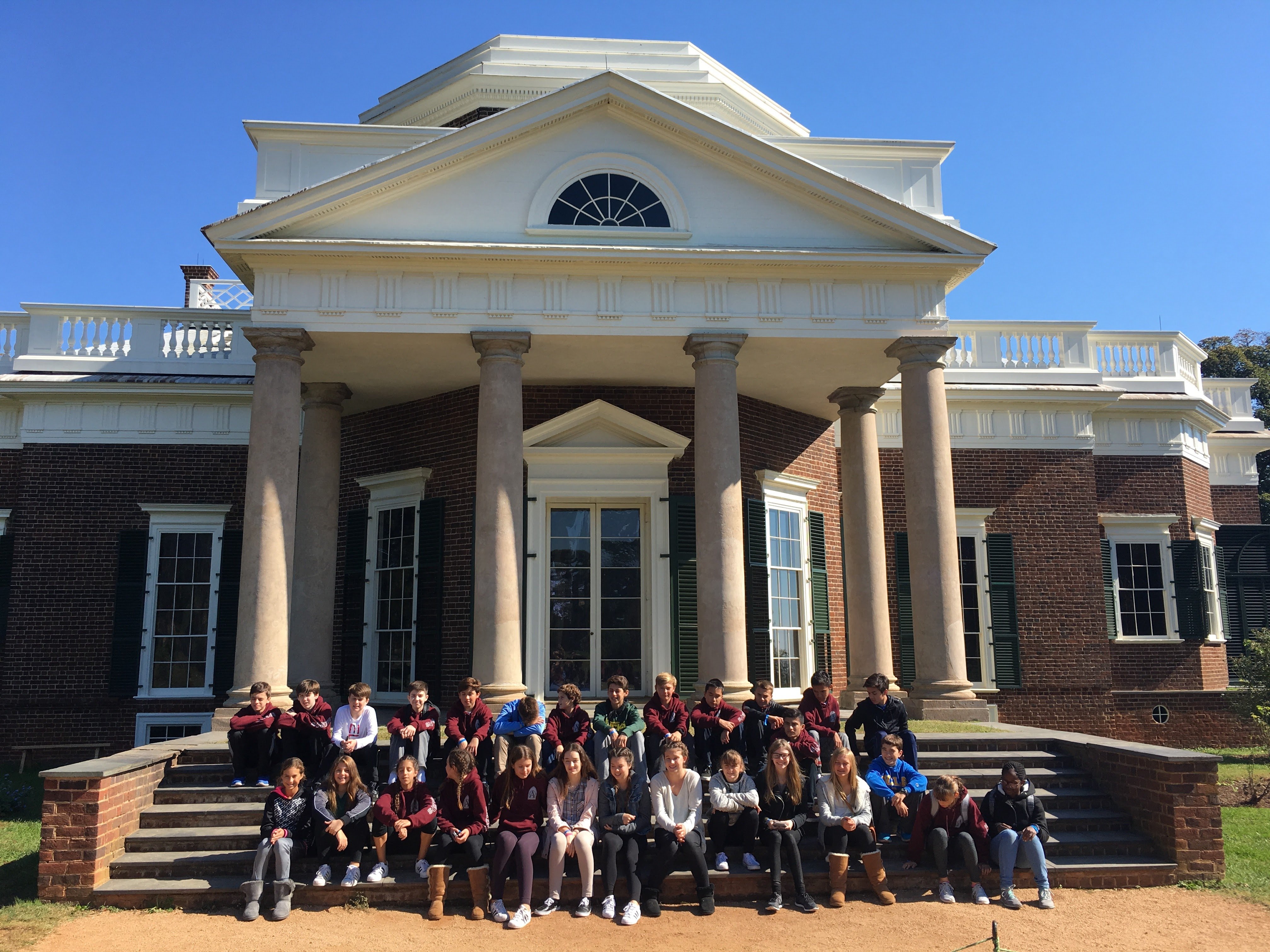 If you're willing to make the drive, Thomas Jefferson's Monticello is located in Charlottesville, Virginia near the University of Virginia. Jefferson designed his home and gardens himself and lived at Monticello when he wasn't away on business. The student-oriented guided tour takes students through Jefferson's house and gardens and highlights Mulberry Road (the center of plantation activity in Jefferson's time).
As their website points out, even though Jefferson wrote "all men are created equal," he still enslaved over 600 people throughout his lifetime. Monticello has worked to honor the men and women who Jefferson enslaved, and highlights their stories throughout the property. One woman they highlight is Sally Hemmings, Jefferson's mistress, and the mother of six of his children (four who survived to adulthood). Unlike most enslaved women, Sally was able to negotiate with Jefferson for her children's freedom.
---
What other historic sites in Washington, D.C. (or the D.C. area) would you recommend to someone looking to study African American history? Let us know in the comments, or send us a message, to let us know.
Ready to start planning your trip your way? Create a customized itinerary with one of our sales representatives today.
Originally published June 2020, updated July 2021.