SCHOOL TRIP SPOTLIGHT: National Museum of the U.S. Army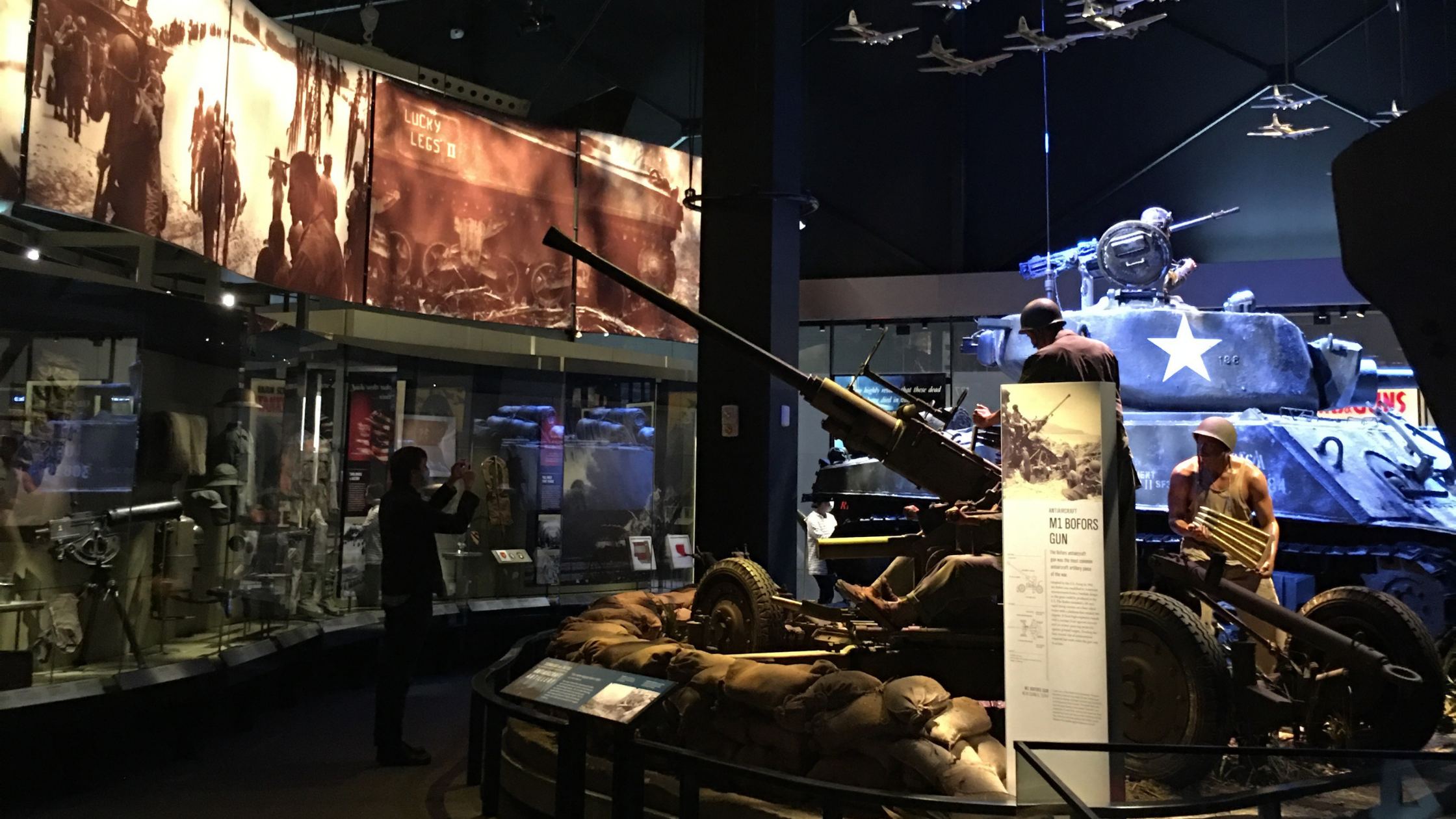 The National Museum of the U.S. Army opened to the public on November 11, 2020, in honor of Veterans Day. Just a few miles from Mount Vernon, the museum is located on Fort Belvoir near Washington, D.C. and it offers an immersive experience students will definitely enjoy.
When your group arrives, they'll go through airport-like security just outside the central lobby. There are things to see in every direction, so make sure to take a few minutes to look around. Here are a few highlights:
The floor is decorated with the U.S. Army Seal. At the top of the seal, it reads "This We'll Defend."
On the back wall, a dark, stone art installation is engraved with every battle in which the U.S. Army has participated.
On the ceiling, you'll see glass panels that "offer an artistic representation of each of the Army's campaigns and corresponding streamers."
Before moving onto the main exhibit hall, take a few minutes to read some Soldiers' Stories, highlighted on free-standing pylons down the hallway. An introductory film, "Of Noble Deeds" plays in the theater and "explores what it means to truly be an American Soldier."
After watching the film, your group will have time to explore the main exhibits along the Army Concourse. Each section highlights a different period in the Army's history, beginning with the Revolutionary War and ending with the fall of the Soviet Union.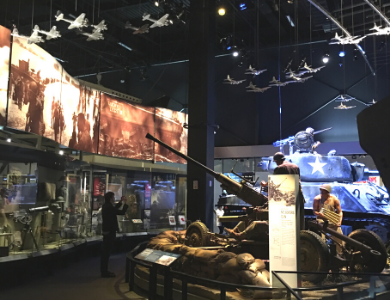 At opposite ends of the Army Concourse, there are two additional exhibits. The Army & Society exhibit discusses how the Army has impacted our national character and technology. The Army Action Center – something we're sure students will be interested in – features virtual reality attractions that offer immersive experiences for all ages.
(These are an additional cost per person, so be sure to let your Student Travel Consultant know if you're interested!)
Once you've wrapped up your time in the museum, it's time to put what you've learned to the test. The Experiential Learning Center offers programs focused on G-STEM topics (Geology, Science, Technology, Engineering, Mathematics) that are used every day in the Army. Students will have to work together to solve problems through simulated humanitarian missions.
Before you leave, you can take a few quiet moments to explore the Medal of Honor garden on the roof of the building, eat a quick snack in the cafeteria, or pick up a few Christmas gifts in the Museum gift shop.
The museum is free to visit but does require you to reserve tickets ahead of time and Experiential Learning Programs will book up quickly.
---
Interested in learning more about a School Trip to Washington, D.C., or our other destination cities? Check out our website, or call one of our Student Travel Consultants today!