16 Awe-Inspiring Programs to Add-On to Your National Parks Trip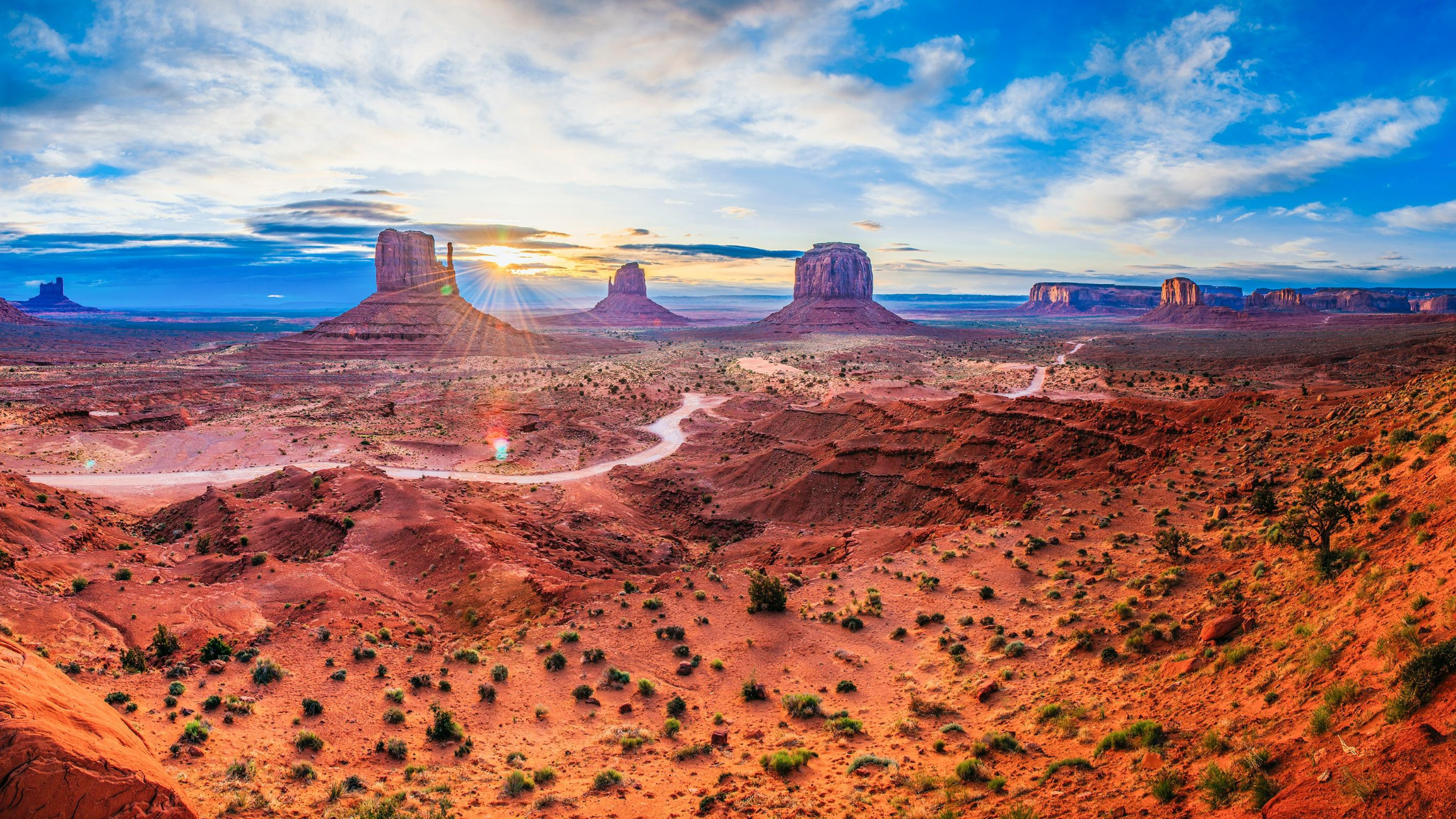 Over the past few weeks, one of our team members has taught us about the greatest outdoor adventure spots in the United States – the National Parks. There are hundreds of National Parks across the United States, and each one shows students that adventure is available everywhere, even in America's backyard. 
"Every National Park is so unique and each offers distinct natural wonders to explore and enhance curriculum. I often find that people are surprised when they discover the vast number of options available in the Parks. In addition to STEM-based programs in Geology, Paleontology, Biology, Ecology, and so many more, teachers can also include programs on local history – particularly Native American history and culture – in many of the Parks." Jennifer Court, Tour Guide for 12 years
Here are 16 Awe-Inspiring Programs to Add-On to Your National Parks Trip.
Southwest National Parks

America's most popular Parks: Grand Canyon, Bryce, and Zion.
1. National Park Service Programs in Bryce Canyon:
Experience the main amphitheater of Bryce National Park on a guided hike with the National Park Service. The Geology of Bryce program includes an easy one-hour hike along the rim of Bryce Amphitheater, perfect for beginners. For more adventurous groups, the Geology of Hoodoos is a 2-hour hike down into Queens Garden, where students will get a hands-on lesson about the geological features of Bryce.
2. Lowell Observatory:
Take a guided tour of Lowell Observatory and relive the Pluto discovery of 1930. Lowell Observatory offers lessons on history, astronomy, and discovery, and students can watch astronomers at work as they continue their research on-site. Students can also spend an evening at the Giovale Open Deck Observatory with access to six advanced telescopes.
There are dozens of STEM programs available for students visiting the Grand Canyon. The National Park Service runs programs ranging from 2 1/2 to 5 hours focused on geology and ecology. Grand Canyon Conservancy offers programs that are either 3 or 5 hours, and they cover topics like conservation, geology, fossils, and ecology. Local scientists are also available to conduct customized STEM-based programs on various topics.
4. Native American History & Culture
Many Native American tribes consider the Grand Canyon and surrounding areas sacred. Eleven current tribes have historical connections to the lands and resources within Grand Canyon National Park. With hundreds of educational programs hosted by these tribes, students can gain valuable insight into Native American history, culture, and life.
Glacier National Park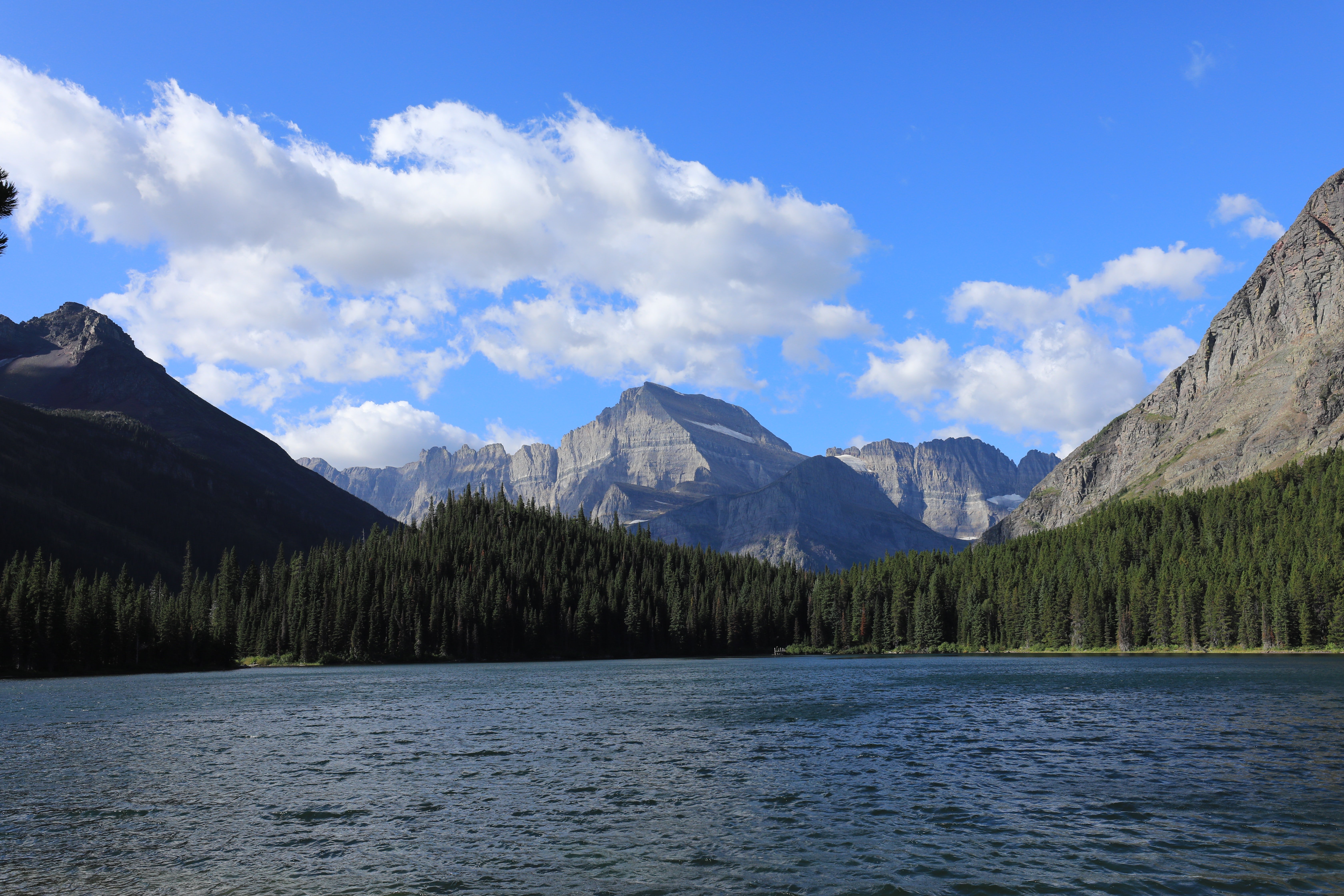 Beautiful landscapes, breathtaking views, and adventure around every corner.
5. National Park Service Programs at Glacier
The National Park Rangers offer several STEM programs at Glacier for all ages. For 6th-12th grade students, they offer an Earth Science Program (sedimentation, glaciation, rocks & minerals, weathering, erosion, and soil science), Plant Invaders Program (invasive plant species; program includes a service element and hiking up to 2 miles), and a What Do Scientists Do Program (studies ecology of fire over different periods using Google to track changes).
6. Outdoor Recreation
You can't experience Glacier without being prepared for outdoor adventure. Groups can hike or ride horses down the countless Glacier trails or join a white water rafting trip! There are also aerial adventure parks with zip lines and ropes courses, year-round ice skating, and boat cruises to experience.
7. Blackfeet and Flathead History & Culture
Glacier National Park is between the Blackfeet Reservation on the east and the Flathead Reservation on the west. While your students can visit museums and exhibits that highlight the history of these tribes, there are dozens of opportunities to learn about Blackfeet or Flathead heritage from a tribe member through lectures, hikes, boat rides, and guided tours!
8. Historic Red Bus Tours
If you're looking for a great way to see Glacier's beautiful landscape without hiking all day, the Historic Red Bus Tour will be perfect. Not only does the Red Bus Tour take you where motor coaches cannot go, but your driver will also provide commentary on the geological features and history of the park throughout your ride.
Yellowstone & Grand Teton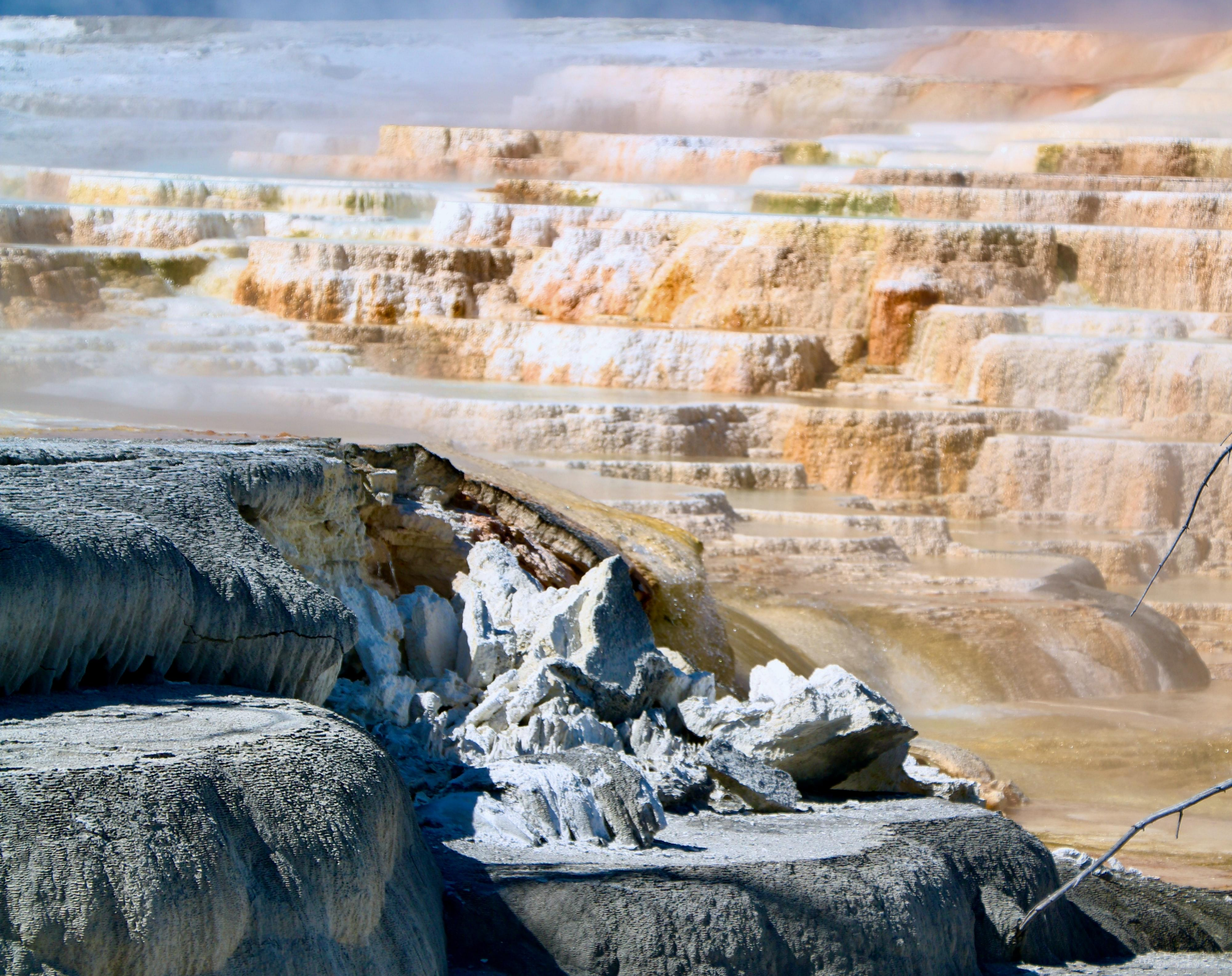 Unique geological features you've never seen before!
9. Mammoth Hot Springs
Explore the steaming hydrothermal features of Mammoth Hot Springs to learn more about the strange ecosystems on Planet Earth. The National Parks Service Programs in the park last anywhere from 30 minutes to a full day. Depending on your student's grade level, possible topics include atomic elements, archaeology, geology, plate tectonics, weathering, erosion, and volcanoes. Rangers can also lead programs about career exploration for budding scientists.
10. Old Faithful
Make your visit to Old Faithful a more educational experience by participating in a National Parks Service Program. Adventure beyond the beaten path and hike Geyser Hill with a ranger who will teach your students about geysers, the geology of hydrothermal features, super volcanoes, and plate tectonics. Before leaving, check out the Old Faithful Visitors Center, which features several exhibits about the geological wonders of Yellowstone.
11. STEM Programs in Grand Teton
Grand Teton's Ranger Programs have a little something for everyone. Students can explore geology, landscapes, and erosion with the Rock the Tetons program. Experience a new career path by joining the "Biologist in Action" program that compares meadow, forest, and wetland communities. If you want a leadership program, The Grand Rescue Program recreates the story of a 1967 rescue on Grand Teton and teaches students about leadership, teamwork, and overcoming challenges.
12. Wildlife Adventures
Yellowstone is well-known for the variety of animals that call the park home. Students may run into bison, elk, or grizzlies during their visit, but it would probably be best to do that in an education setting rather than in the wild. Several wildlife reserves rehabilitate injured animals and allow students to look at these creatures closer.
South Dakota & The Badlands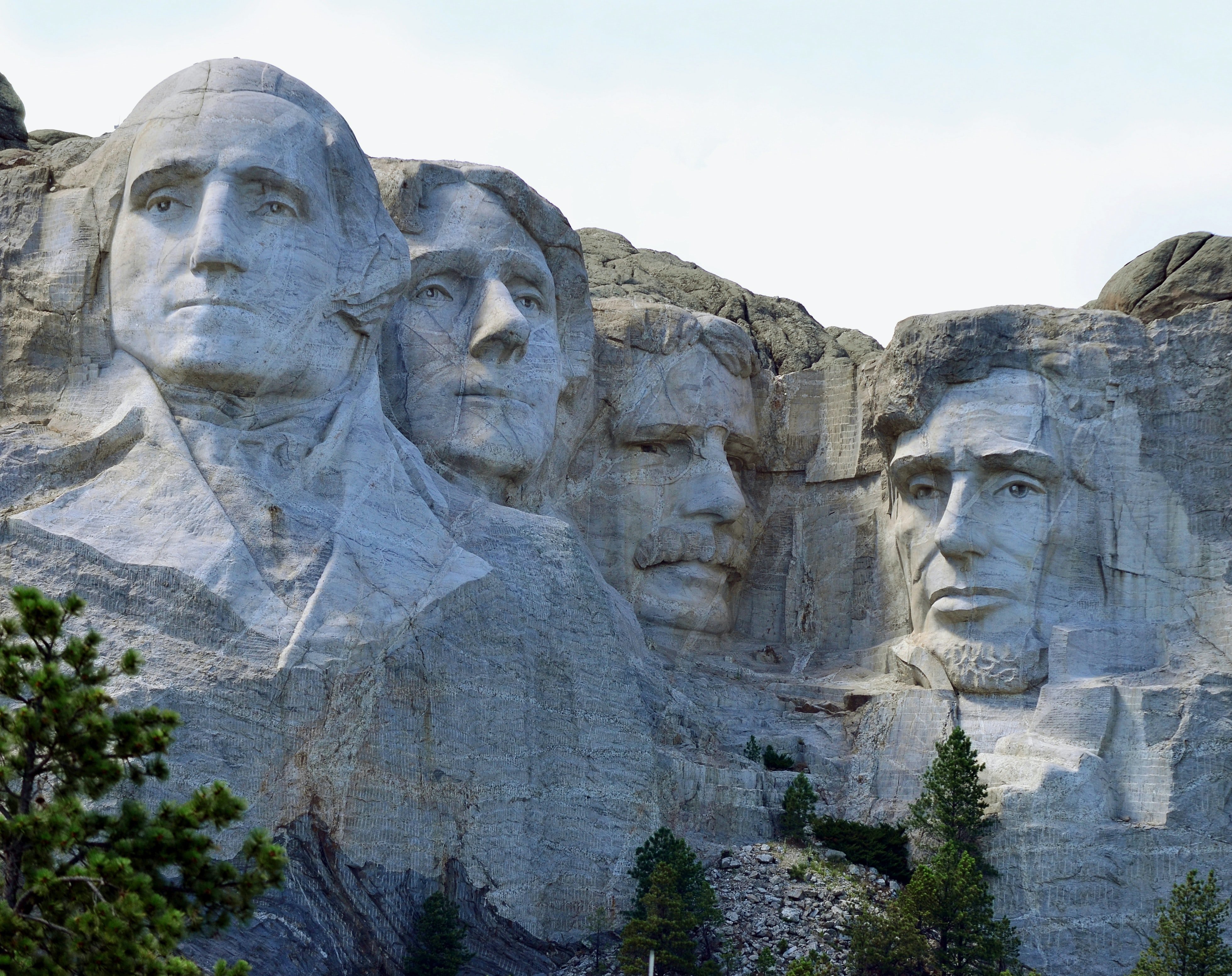 Presidential experiences and scientific discoveries.
13. STEM Programs
The Black Hills are rich with stories of scientific discovery and exploration. Groups can learn about paleontology while viewing mammoth fossils, or they can explore the Badlands and receive a hands-on lesson about geology, erosion, and weathering. Several science centers offer programs in conservation, superconductors, cosmic rays, and anything else you can think of!
14. Crazy Horse Memorial
The Crazy Horse Memorial, started in 1948, is the world's largest mountain carving in progress. Honoring Lakota leader Crazy Horse, the complex includes the Indian Museum of North America, the Sculptor's Studio, and a visitor's center with exhibits and a film. Groups can also ride to the base of the Memorial and see the in-progress carving up close.
15. Mount Rushmore National Monument
The majestic figures of George Washington, Thomas Jefferson, Theodore Roosevelt, and Abraham Lincoln, carved into the mountainside and surrounded by the beauty of the Black Hills of South Dakota, tell the story of the birth, growth, development, and preservation of this country. Explore the historical site during the day, and return for an evening Lighting Ceremony. 
16. Lakota and Dakota History & Culture
The Black Hills are primarily home to the Lakota and Dakota nations. However, almost two dozen other Native American Tribes claim the Black Hills as ancestral and sacred. Groups can speak with tribe members to learn more about an often unheard part of history, and there are several museums, interpretive centers, and programs specifically targeted to student groups.
---
Ready to plan your National Parks school trip? Contact one of our Student Travel Consultants today to learn about our itineraries.