5 Great Options For Experiencing the Statue of Liberty on a Class Trip to NYC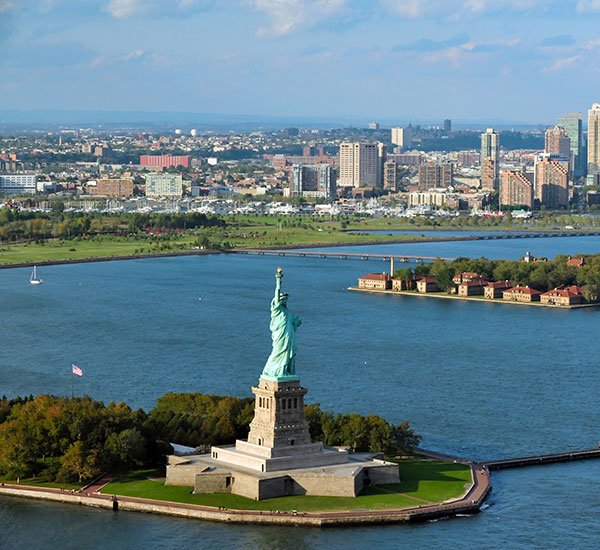 The Statue of Liberty has graced New York Harbor since 1886, and it is at the top of the list of "things to see in NYC" for student tour groups.
Planning a tour to a city like New York with an abundance of experiences available and attractions to explore requires planning and prioritization. Defining the importance and priorities for experiencing the Statue of Liberty and Ellis Island during your tour planning will result in the best experience overall.
---
Most things take planning to make sure they are done just right, which is true of the Statue herself. This 1876 gift from France wasn't even put on its pedestal until 1886 after delays due to funding and engineering. It was well-worth the wait, and the Statue of Liberty has been the most recognizable symbol of American Freedom ever since.
While it won't take as long to coordinate as the Statue's construction, there are three things you need to consider and prioritize as a group leader when planning how your group will experience the Statue, including your group's budget, your available itinerary time, and the importance of a visit to the student's curriculum.
When you are working with your student travel consultant at NationsClassroom, you will be able to determine what works best for your group based on these considerations.
If you can make the time and you want to see it all…
Taking the Statue Cruise ferry will offer your group the most comprehensive tour. While it will require the greatest time commitment, your group will have more time to explore the exhibits at the Statue of Liberty National Monument and Ellis Island, America's home of immigration for more than 50 years. This option includes a full security check, so leave as many of your belongings on your motor coach as possible.
On this tour, your group will disembark to visit the Statue of Liberty National Monument, including Fort Wood and the pedestal, if time permits. Your group will re-board the ferry for a ride to Ellis Island to explore its Immigration Museum before returning to Manhattan.
Total Itinerary Time:  Four hours minimum, involving a full security check.  
If you have a limited amount of time, but you want a narrated tour and great photos…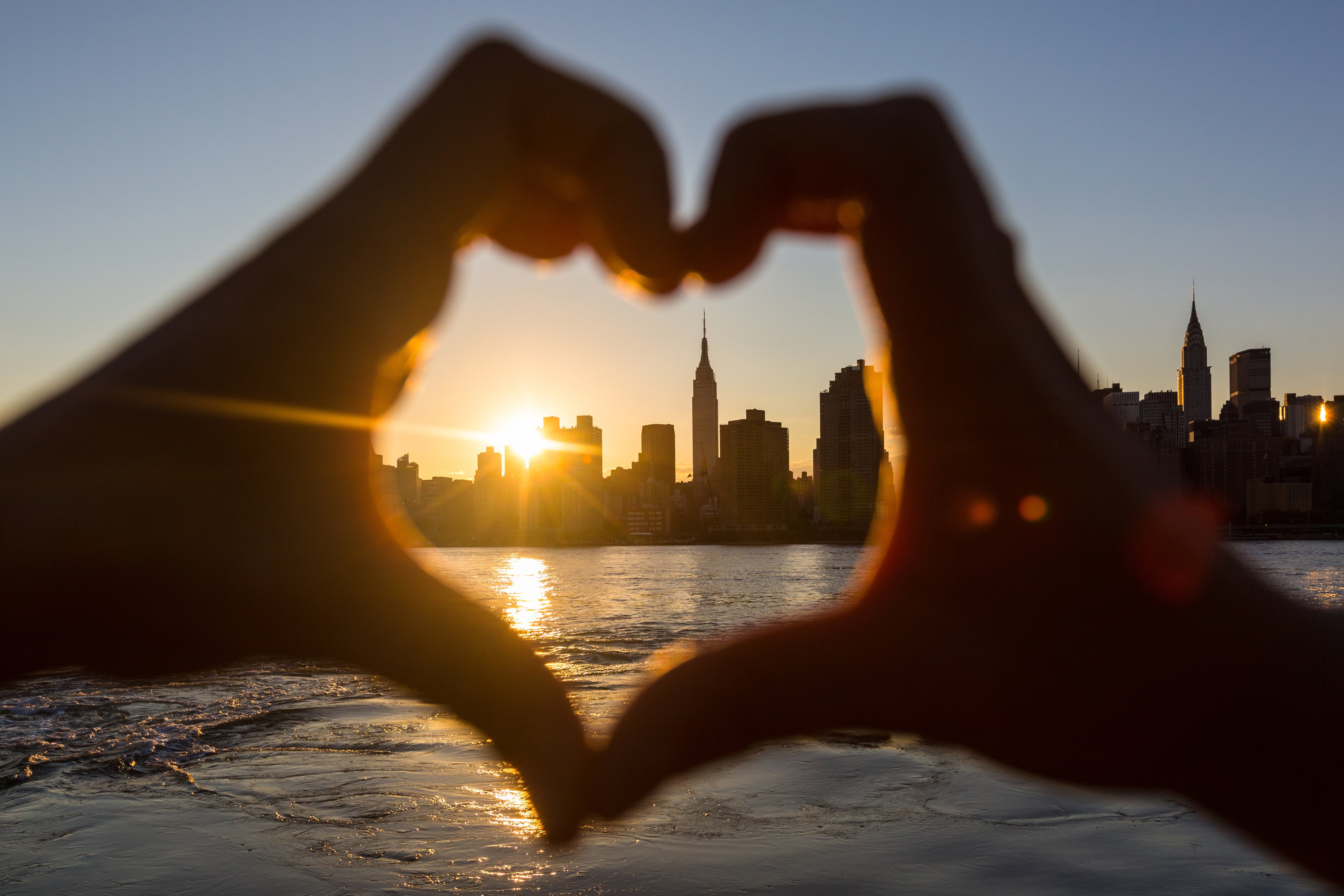 To skip the full security check and do a water-only tour, consider a one-hour cruise of New York Harbor. 
The cruise will take you under the Brooklyn Bridge, past both the redeveloped World Trade Center site and Ellis Island, and then stop in front of the Statue of Liberty to allow everyone a chance for some fantastic photos. A licensed NYC Tour Guide narrates the cruise, so your group will learn more about the history and significance of sights in the Harbor.
Total Itinerary Time: One hour, involving only a quick backpack check.
If you want a thrill ride they will always remember and you don't mind getting wet…
Students always enjoy taking The Beast or The Shark to view the Statue of Liberty. These two-speed boats depart from either midtown-west at 44th Street (Beast) or the South Street Seaport (Shark). Passengers put on a seat belt and then head out into the NY Harbor and Hudson River in a speedboat that reaches speeds as high as 45 mph! Both are capable of jumping wakes, making hairpin turns, and giving your group the chance to feel the spray of the water.
This option is only recommended for tours running in late spring and into the summer as wet clothes and strong wind make for an uncomfortable ride during cooler times of the year.
Total Itinerary Time: 30 minutes with no security check.
If you want a very affordable option on the water with a limited time commitment, and iconic photos are not the priority…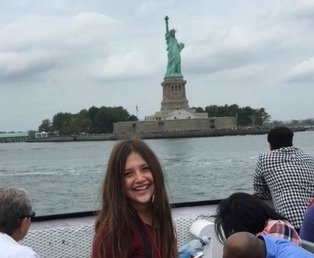 If your group has a very limited budget and a short amount of time for the Harbor, take your group on the Staten Island Ferry. This passenger-only ferry ride crosses New York Harbor to the least-visited borough, Staten Island.
This is a free ride and there is no security check for the ferry in either direction.
Along the way you'll spot Governor's Island and Brooklyn off to the left. Lady Liberty and New Jersey are off to your right, but without a telephoto lens, your State of Liberty photo options will be minimal at best.
Once you arrive at the St. George Ferry Terminal, you disembark the ferry, make a loop through the terminal, and get right back on the Manhattan-bound ferry. Next door to the terminal you'll see Richmond County Bank Ballpark, the summer home of the minor-league Staten Island Yankees.
Total Itinerary Time: One hour for this free ferry ride involving no security check.
If your time and budget are very limited and you're willing to see the Statue on foot…
Your group can visit Battery Park in Manhattan to spot the Statue of Liberty from the shoreline. Or, you can visit Liberty State Park in Jersey City, New Jersey, and view the Statue from the back only, offering a very poor photo opportunity.
Your photos will benefit from the use of a telephoto lens, or you can pick up a postcard at any gift shop for a photo keepsake.
Total Itinerary Time: 20 minutes with no security check.
---
The SCHOOL TRIP BLOG is written by NationsClassroom's licensed tour managers, guides, and teachers. Written from their years of experience with student groups, the articles feature exciting attractions from the most popular student travel destinations on the historic East Coast and helpful advice for educational group travel leaders.
To learn more about educational group travel to New York City, please browse our tours or contact us for more information.
Originally published March 2018, updated July 2021