Disney World – It Can be Educational!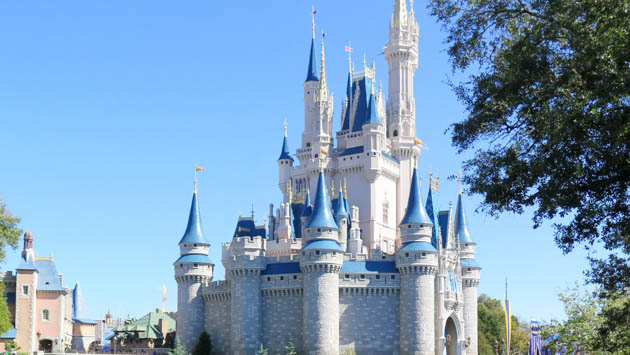 School trips to Florida are an incredible opportunity to tie your science curriculum with real life. Different types of wildlife, ecosystems, and technology are available throughout the state for your students to interact with and experience. While you may be tempted to skip Disney World and spend more time at more traditional field trip spots, you may be surprised at how educational Disney World can be!
So, what is educational about Disney World? Here are some of the educational highlights from the happiest place on earth!
---
Didn't Disney have a different education program?
If you're familiar with Disney's educational programs, you may remember the Disney Youth Programs. The Disney Imagination Campus is their brand new educational program. According to their FAQ page, Disney "performed diligent industry research and redefined key learning objectives based on popular lands and attractions to design a new series of comprehensive educational workshops and reimagined performing arts workshops." They also partnered with Kahoot!, a well-loved teacher favorite, to make the workshops more interactive.
Workshop Overview
Disney has split their educational programs into four different categories: performing arts, humanities, science, and leadership. These new workshops will become available in January 2022, and most are open to both middle and high school student groups.
Performing Arts
Inspire your young performers with Disney magic by joining one of Disney's performing arts educational programs. These performance-based programs are perfect for aspiring singers, dancers, actors, and musicians.
Soundtrack Sessions Instrumental: Led by Disney music professionals, students will be able to practice their skills and learn about the expectations of a professional musician.
Soundtrack Sessions Vocal: Students will experience a recording studio environment while singing along to some of Disney's most popular soundtracks.
Dance Disney: Available for dancers with 3+ years of experience, the Dance Disney program introduces young dancers to some of the Disney Park choreography from around the world.
Disney Broadway Magic: Give your students a shot at the spotlight during the Disney Broadway Magic program as they practice a scene from one of Disney's world-famous performances.
Arts & Humanities
Theatre kids, artists, and writers will have the time of their lives experiencing Disney's Arts & Humanities Programs. Focusing on all aspects of immersive storytelling, these programs will give students the opportunity to partner with professional storytellers.
Theme Park Design: By explaining concepts like forced perception, color theory, and other design elements, students will be introduced to the concept of theme park design in one of the most incredible theme parks in the world.
Immersive Storytelling: Using elements of their movies, shows, and performances throughout the park, professional storytellers will give students an inside look at how they bring Disney to life with design, painting, copywriting, costuming, and more. (Available March 2022)
Science & Technology
Whether your students are just getting into pre-algebra or they're mastering physics, Disney has a hands-on STEM program for them! Disney Imagineers will partner with students to bring the importance of science, technology, and maths to life.
Physics in Imagineering: Take a deep dive into the physics of theme park rides, rollercoasters, and more while Imagineers discuss how the laws of physics apply to every aspect of the Disney Parks.
Technology in Imagineering: Animatronics and technology have come a long way since the opening of Disney, and your students can explore the technological heart of Disney's attractions & rides. (Available March 2022)
Leadership & Innovation
Even the most magical place on earth needs level-headed business-minded leaders to keep the place running. If you have a group of young leaders, business-minded teenagers, or future entrepreneurs, the Disney Leadership programs may be a great fit for your students.
Leadership: Disney Leaders will teach your students about all the "magic" behind-the-scenes that keep Disney parks running smoothly and visitors happy.
Teamwork: Teamwork makes dreams a reality. Disney team members will run your students through team-building exercises while explaining the importance of communication & teamwork in making the magic happen. (Available March 2022)
---
Learn more about what is educational about Disney World by exploring our Florida School Trip itineraries. When you're ready to experience the magic first-hand, book a meeting with one of our Student Travel Consultants to make your trip dreams a reality.