STEM Experiences to Add to a School Trip to Washington D.C.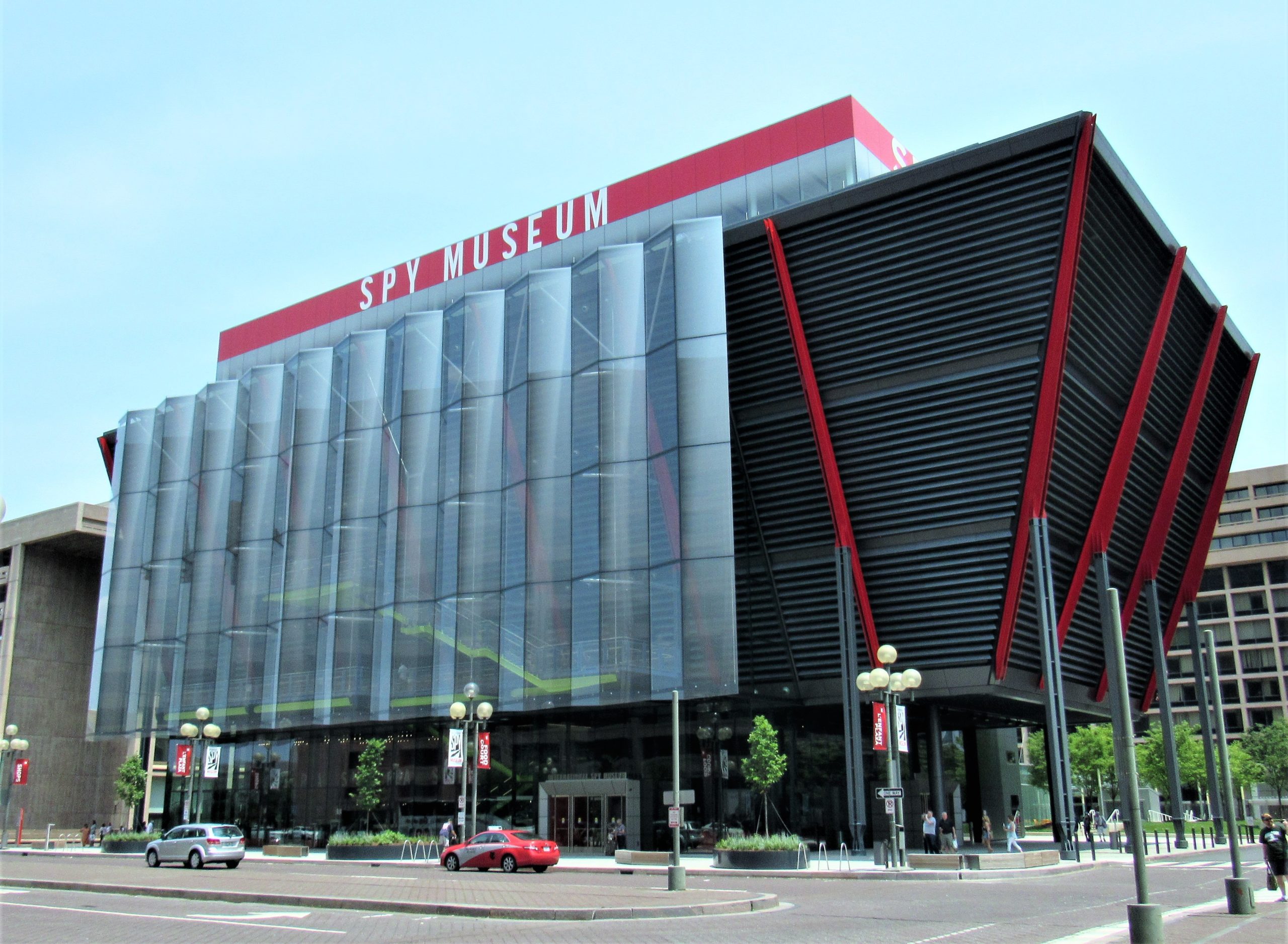 In an era of constant technological advancement and discovery, learning through STEM-based activities is encouraging the next generation of scientific thinkers to keep driving us forward. STEM opportunities abound in Washington, D.C., with a multitude of student programs now designed with STEM in mind.
Team building, problem-solving, and critical thinking are all integrated into these four interactive experiences that can be added to your D.C. itinerary.  
---
KID Museum's Explorer Program encourages kids to think creatively and innovate! Students learn about the physics of flying, the movement of electricity, and the power of wind by completing experiential challenges.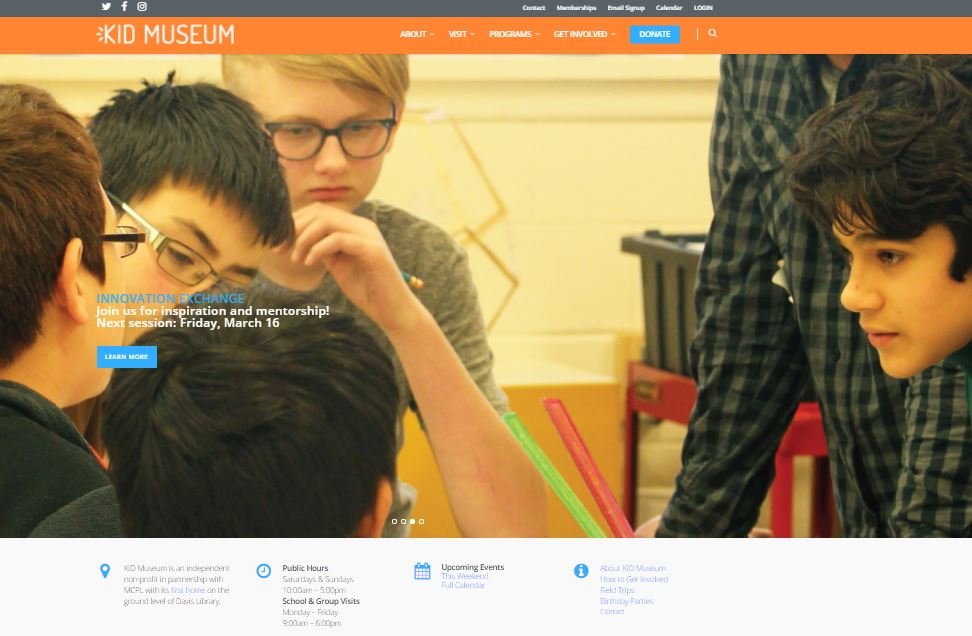 Rotating between stations, participants build different contraptions out of common materials, learning through trial and error. Constructing a flying machine exposes kids to the challenges of aerodynamics while building a circuit board shows how electricity travels. The "drawbot" writing robot is a study of motors and movement. The "Ping" challenge is a particular favorite, where students build a massive course of clear pipe throughout the museum and use wind power to send a ping pong ball along the path.
The Explorer Program is geared toward elementary and middle school students and is offered as a 90-minute activity. Groups also can request half or full-day customized workshops that focus on design, engineering, electronics, or computer coding. The KID Museum is located about 20 minutes outside of Washington, D.C. in Bethesda, Maryland. 
With hundreds of spy gadgets on display, secret tunnels, touch screens, and the largest collection of espionage artifacts in the world, the International Spy Museum is a big hit with middle and high-school students.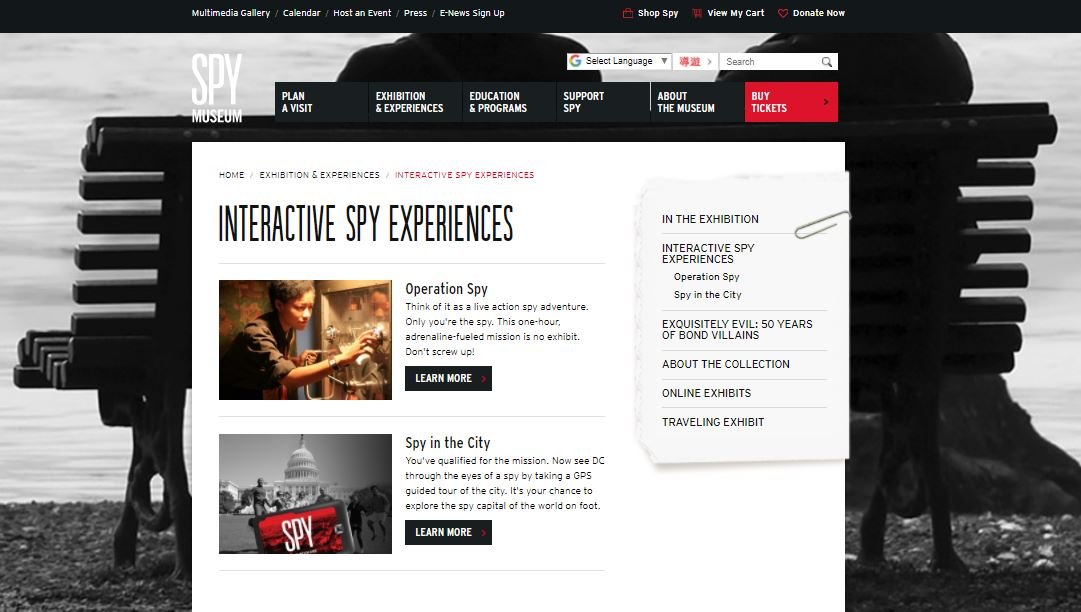 The museum also stands out for the many workshops it offers on STEM topics. In Forensics of Espionage, students learn about the science of spies by using real-life FBI techniques to root out a double agent! This 45-minute activity, based on accounts of former FBI scientists, is built around a story of intrigue and espionage. Students examine four pieces of evidence from a "dead drop" site, including writing samples, fingerprints, and a muddy boot print, to try and determine which of the four suspects is a double agent.
Participants use real forensic analysis equipment, including an Electrostatic Detection Apparatus (ESDA), which employs an electrostatic charge to expose indentations in paper. Working in small teams, students use critical thinking, teamwork, and real-world spy technology to identify the mole in their midst.
The International Spy Museum moved to a new home in 2019 at L'Enfant Plaza, just south of the National Mall.            
A visit to the National Building Museum brings architecture, engineering, and history alive in a dazzling display of brick and steel.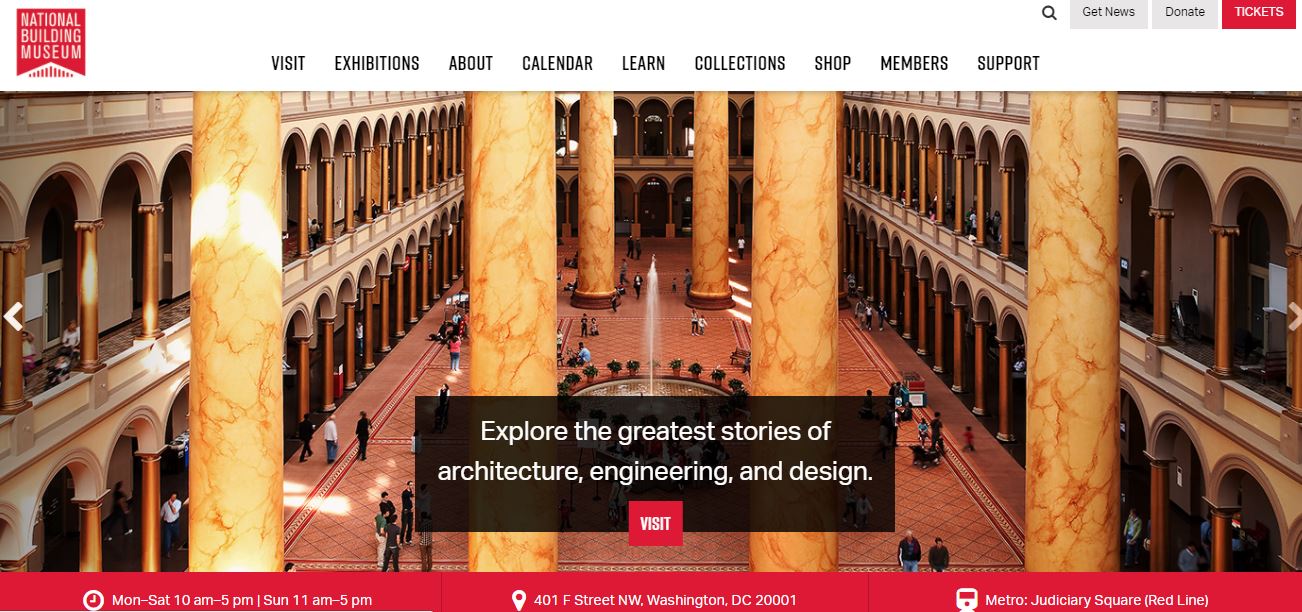 Originally built as the Pension Office for Civil War veterans, the Building Museum is housed in one of the grandest structures of the 19th century. Today, the museum offers exhibits and programs about the built environment, including hands-on engineering demonstrations.
The Discovery Cart program allows students the opportunity to test out real-world engineering challenges. Participants learn how building materials, gravitational forces, and time affect the longevity and strength of structures. The program focuses on the physics of bridge types or arches and trusses.
Under the direction of museum staff, students work in teams to design, build and test the strongest structure, either a bridge or an arch. With plenty of space to work out what makes the best bridge, students discover the reality of gravity and the challenges of engineering in this STEM-focused experience. The National Building Museum is located in the Chinatown neighborhood of Washington, just outside the Judiciary Square metro station. 
The National Cryptologic Museum is a window into the world of code-making and code-breaking. The museum is located next to the NSA's headquarters at Fort Meade and features thousands of machines, media, and artifacts from U.S. cryptologic history.
The museum also offers in-depth, STEM-focused programs that open the world of coding to young minds.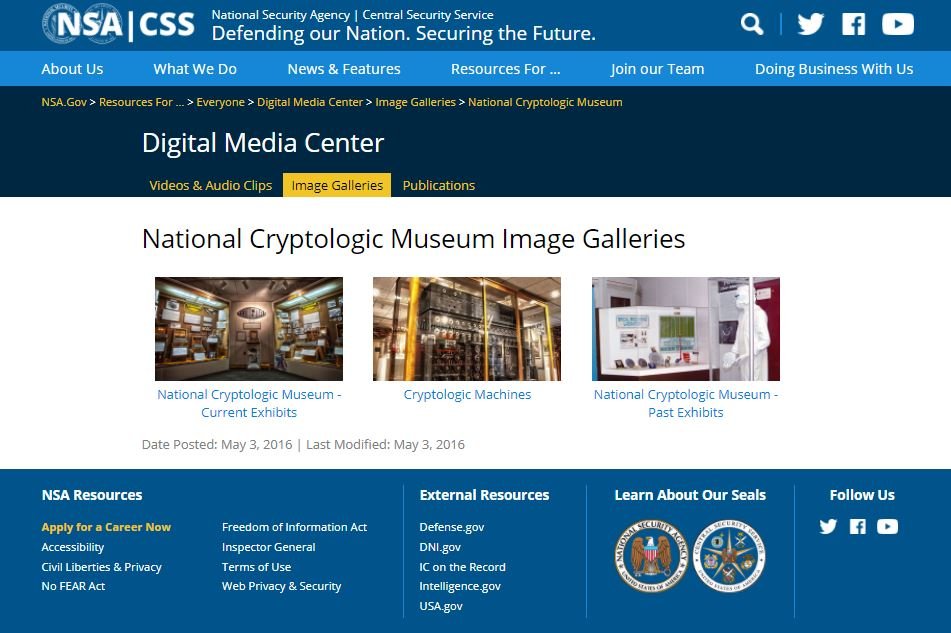 After an introduction to the museum, students are sent on their own fact-finding scavenger hunt to locate and explain various artifacts in the collection. They examine the world's earliest supercomputers, learn how to decode secret German transmissions, and decipher encrypted messages on an actual WWII Enigma Machine.
After the scavenger hunt, students spend the next hour in the classroom with instructors learning the history, science, and math behind codes.
Groups can also add on an optional "Math Talk" with current NSA employees on a variety of subjects, including cryptanalysis, game theory, and cybersecurity.
The National Cryptologic Museum is about 45 minutes outside of Washington, D.C. in Annapolis Junction, Maryland near BWI Airport. It is currently closed to renovations but should reopen in the Spring of 2022.    
---
The SCHOOL TRIP BLOG is written by NationsClassroom's licensed tour managers, guides, and teachers. Written from their years of experience with student groups, the articles feature exciting attractions from the most popular student travel destinations on the historic East Coast and helpful advice for educational group travel leaders.
For more information about planning an educational group trip to Washington, D.C., please browse information about our Washington, D.C. tours or contact us for more information.
Originally published March 2018, updated October 2021