Safety Standards for Motorcoach Travel Released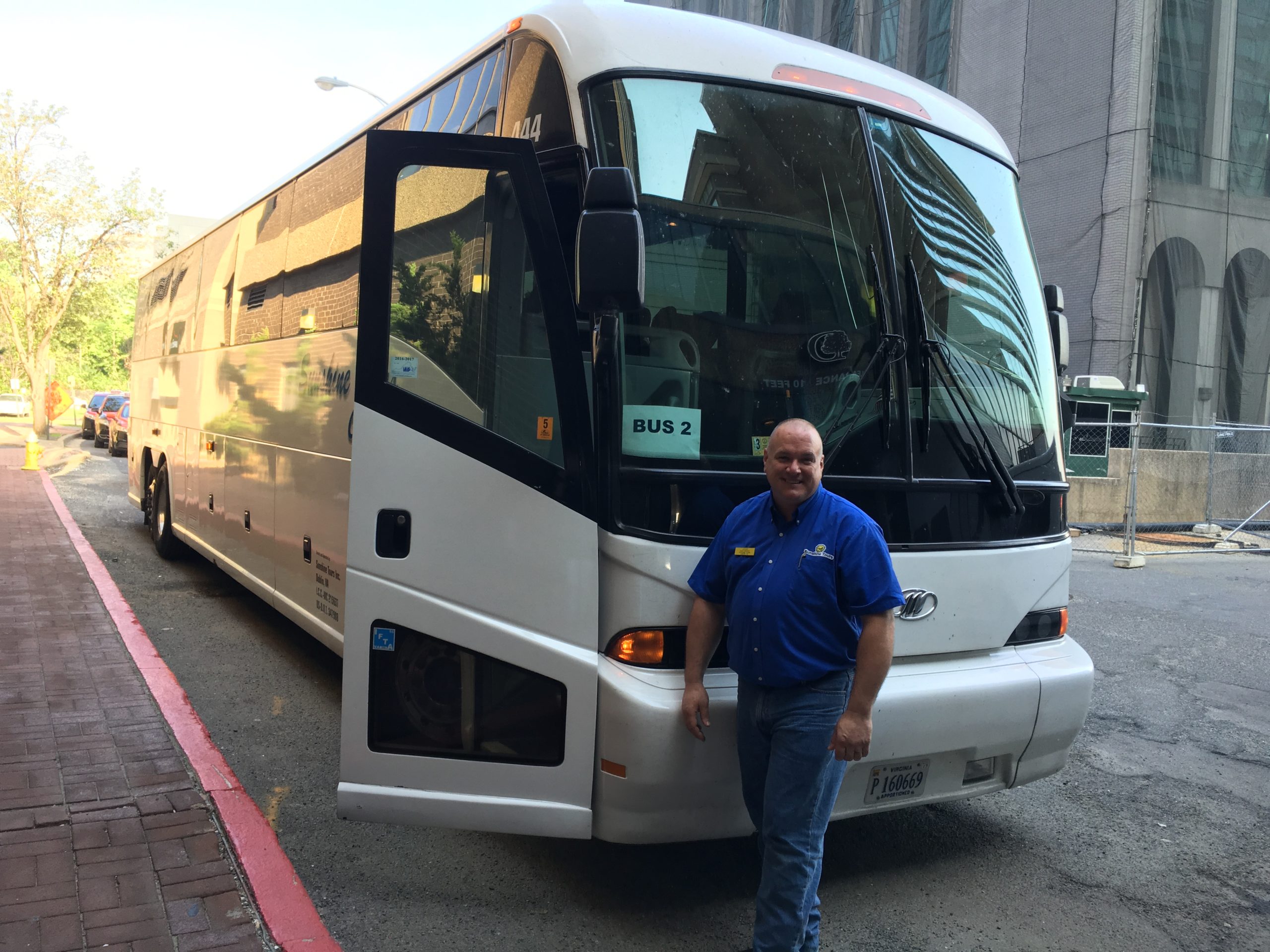 The Student and Youth Travel Association, in partnership with The Center for Student Travel Safety, has developed a travel safety certification program designed to introduce the "first-of-its-kind operational and safety standards to the student group travel industry, in an effort to enhance the overall safety of travel."
The following list is not intended to be exhaustive.  This week we are featuring safety standards for Motorcoach Travel.
Motorcoach Travel Safety Standards:
Prior to the departure of any motorcoach, the tour leader should ensure an effective safety briefing takes place. The message should include a requirement to use seat belt, if provided, at all times while the motorcoach is underway. Below we have listed a few excerpts from the Federal Motor Carrier Safety Administration safety briefing for your reference:

There is a fire extinguisher on this vehicle. It will be located behind the driver's seat, or beneath the front row passenger's seat, or in the front-most overhead compartment.

If your bus has seat belts: Please be sure to use your seat belt when the motorcoach is underway.  Although motorcoach travel remains one of the two safest forms of travel, research has shown that those who wear their seat belt are up to 78% less likely to experience serious injury or death in the unlikely event of an accident. Please buckle up for your own safety.

The Department of Transportation no longer requires motorcoach companies to provide firstaid kits on buses. If they do have a kit, the driver is not allowed to administer first aid.

Therefore, a member of the group leadership team should be currently certified in first aid, CPR, and AED use, and carry an appropriately stocked first-aid kit.
Prior to the departure of any motorcoach, the tour leader should ensure the travelers know and

understand the location of all fire suppression equipment.
If you're traveling with a student group, chances are that at some point in the trip you will travel by motorcoach.  Be sure to also check out our 7 Things to Know Before Traveling by Motorocoach and 3 Benefits of Traveling by Motorcoach.