SCHOOL TRIP SPOTLIGHT: American Art Museum & National Portrait Gallery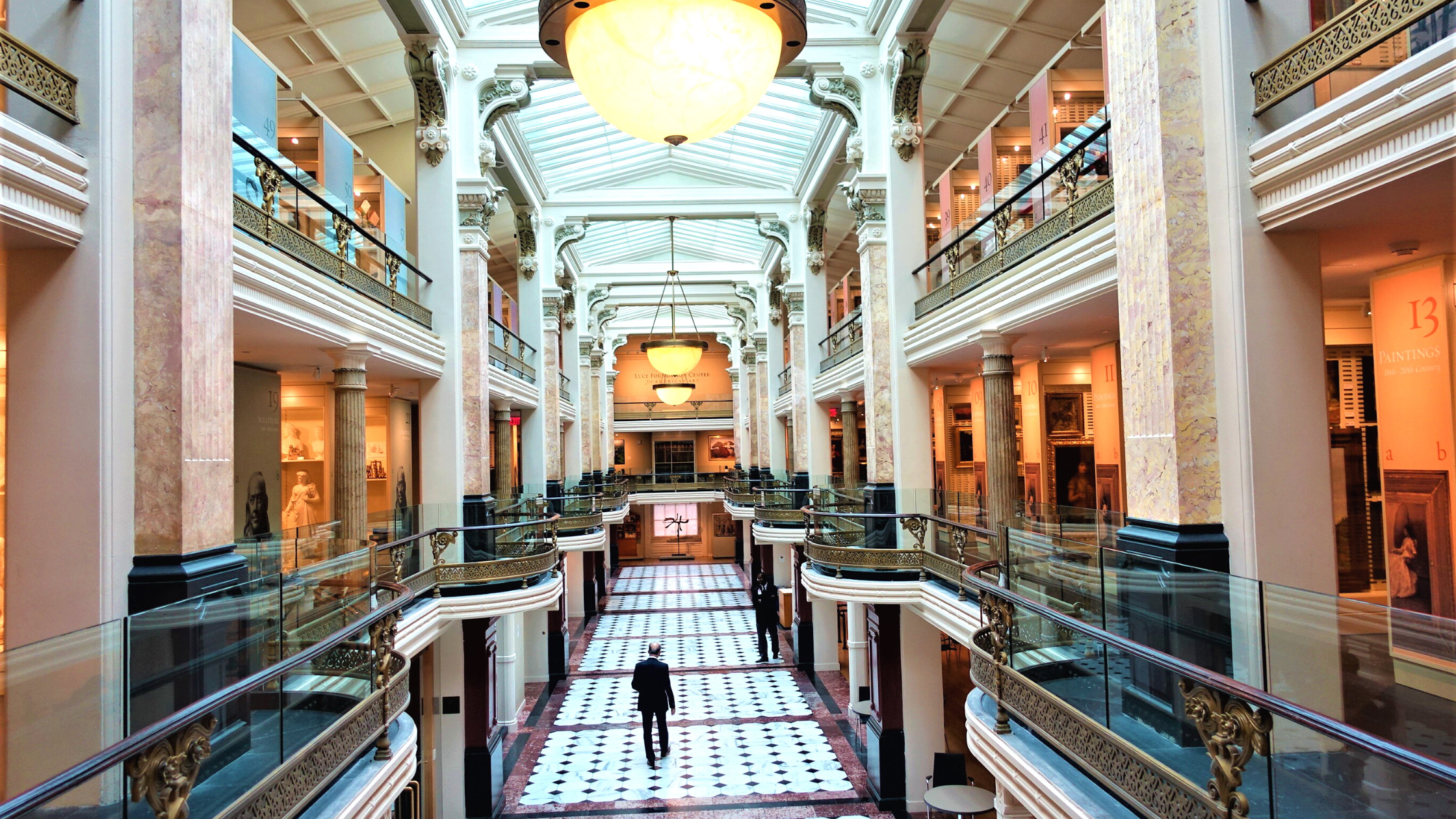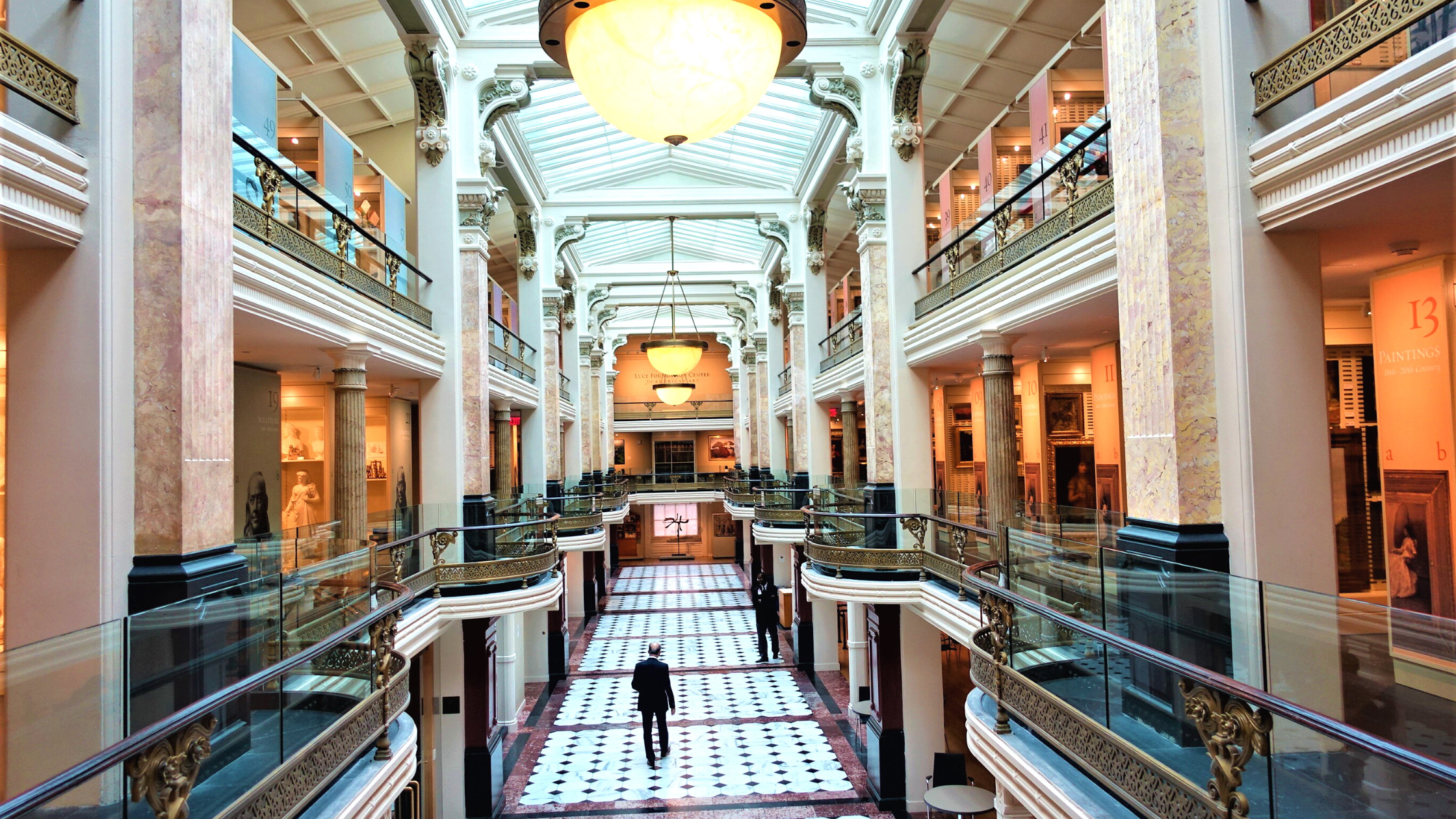 The Smithsonian American Art Museum and National Portrait Gallery are two art collections housed in the same gallery. Despite the building's history and impressive collections, it is often an underutilized gem and worth a visit on a school trip to Washington, D.C.
As the name implies, the National Portrait Gallery is centered around the portraiture of famous and notable Americans – citizens whose lives help to form our national identity. The American Art Museum focuses on (you guessed it) American art in general.
In a past life, the old building itself served as the federal government's Patent Office. It also hosted Abraham Lincoln's second inaugural ball and it was used to quarter troops during the Civil War.
The American Presidency exhibit is the undisputed highlight. With paintings that span every former president from Washington to Obama, the collection is truly stunning. Six presidents, in particular, are given special consideration because of their impact on American history – Reagan, Franklin Roosevelt, Theodore Roosevelt, Abraham Lincoln, Andrew Jackson, and George Washington.
If you're visiting as a group, make sure that students carrying bags keep them in-hand or wear them on their front as the museum staff is always worried about absent-minded visitors bumping their backpacks into the artwork.
Located in the heart of Chinatown, the museum is close to Ford's Theatre, several inexpensive souvenir shops, and a multitude of lunch spots. The interior courtyard of the museum is strikingly beautiful and provides groups with a welcome oasis of calm inside an otherwise bustling city.
---
The SCHOOL TRIP SPOTLIGHT is written by NationsClassroom's licensed tour managers and guides. Written from their years of experience with student groups, the articles feature exciting attractions from the most popular student travel destinations on the historic East Coast.
For more information about a school trip to Washington, D.C., please Browse Our Tours.
Originally published May 2018, updated January 2021