SCHOOL TRIP SPOTLIGHT: Arlington National Cemetery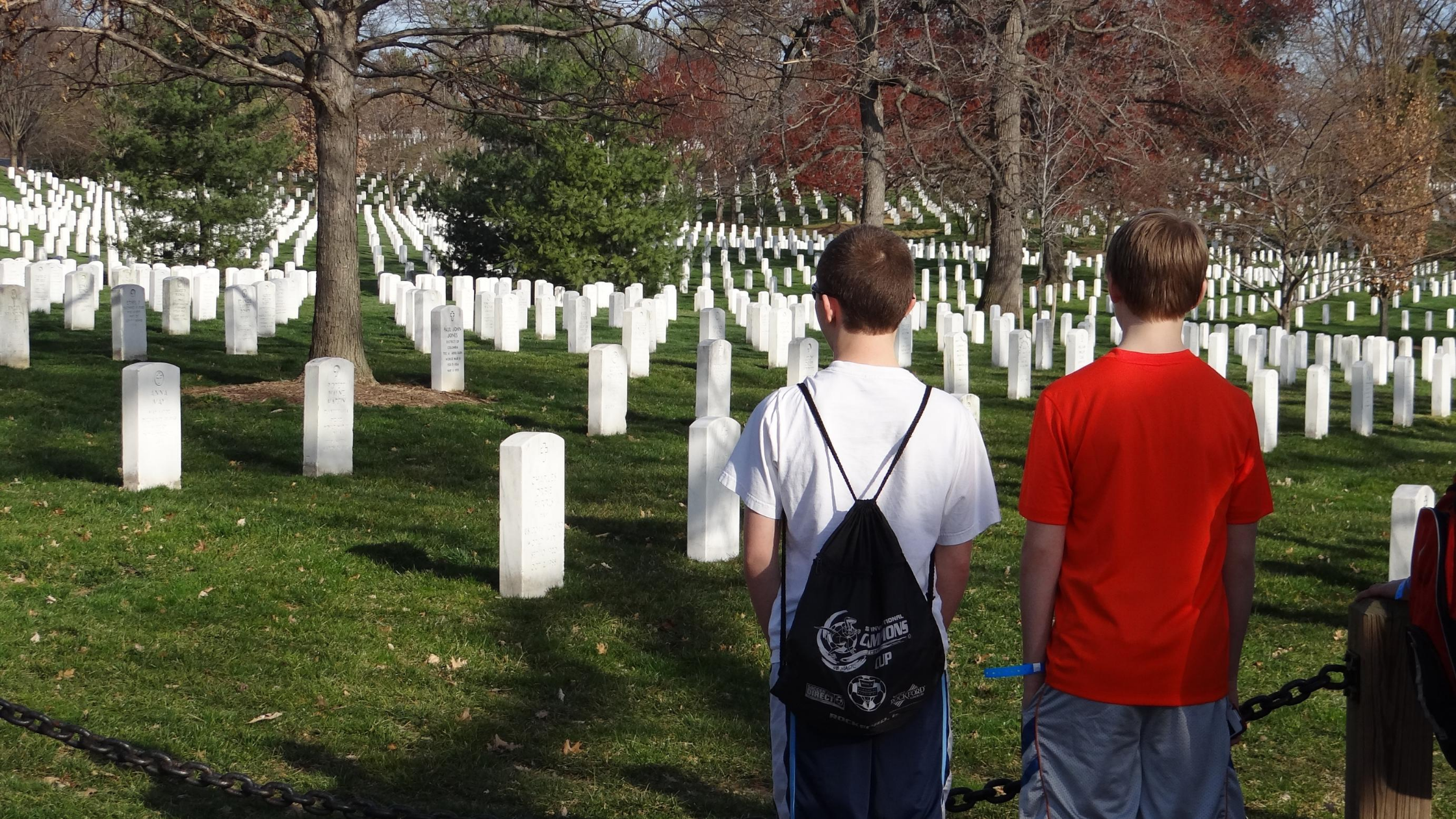 On a class trip to D.C., there is no place that inspires more humility and
 awe than the
burial ground at Arlington National Cemetery (ANC). Here the nation has lain-to-rest more than 424,000 servicemen and women in honored glory. It is here that groups come to connect with an understanding of America's hard-earned freedom.
Here are some guidelines for your school's next trip to Arlington National Cemetery. 
(Watch out video on Arlington National Cemetery here.)
Groups will want to be on their best behavior at Arlington National Cemetery, but not to worry – a quick reminder to the kids is all that's necessary. The cemetery itself engenders respect the moment you step foot inside.  
Bring your walking shoes as you visit three premier sites.
First is the grave of President John F. Kennedy. Assassinated in 1963, the untimely death of President Kennedy shocked the nation. Honored with interment at Arlington, he would later be joined by his wife Jacqueline, two of their children, and three more Kennedy brothers.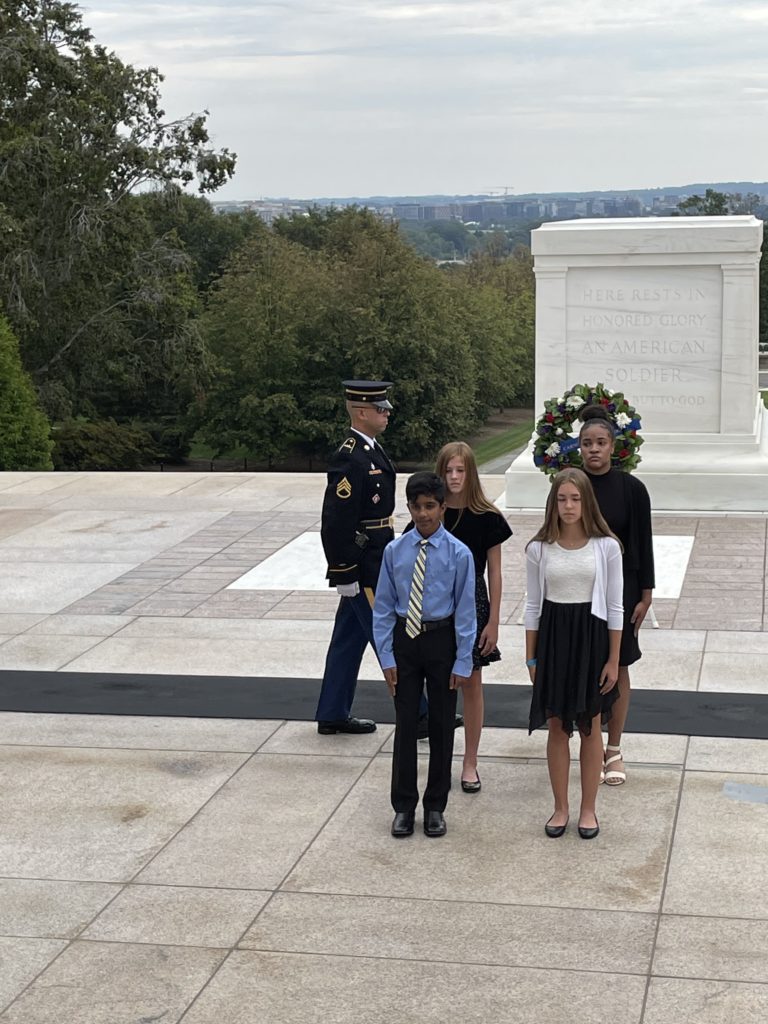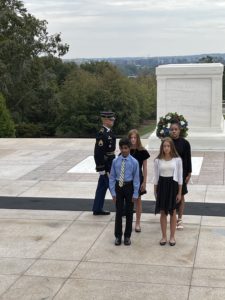 Secondly, be sure to stop at the stately Arlington House to learn about the origins of the cemetery and enjoy one of the most majestic views of D.C. across the Potomac River.   
Finally, the crowning experience is the changing of the guard ceremony at the Tomb of the Unknown Soldier.
Tomb sentinels are a rare breed, and their commitment to perfection and dedication to duty is on full display in this ceremony which honors all the unknown soldiers who have given the ultimate sacrifice in service of the country.   
Groups also may request to participate in a Public Wreath Ceremony. Reservations are made over one year in advance, so be sure to let your Student Travel Consultant know early if you're interested in adding this to your itinerary.
Make sure to bring plenty of water and use the restrooms when you arrive at the visitor center – opportunities for both are limited once your tour begins.
Today, take a moment to remember the men and women who have made the ultimate sacrifice for our country. 
---
The SCHOOL TRIP SPOTLIGHT is written by NationsClassroom's expert, licensed guides and features exciting attractions from the most popular student travel destinations on the historic East Coast.
For more information please Browse Our Tours.
Originally published October 2017, updated September 2021.