SCHOOL TRIP SPOTLIGHT: Library of Congress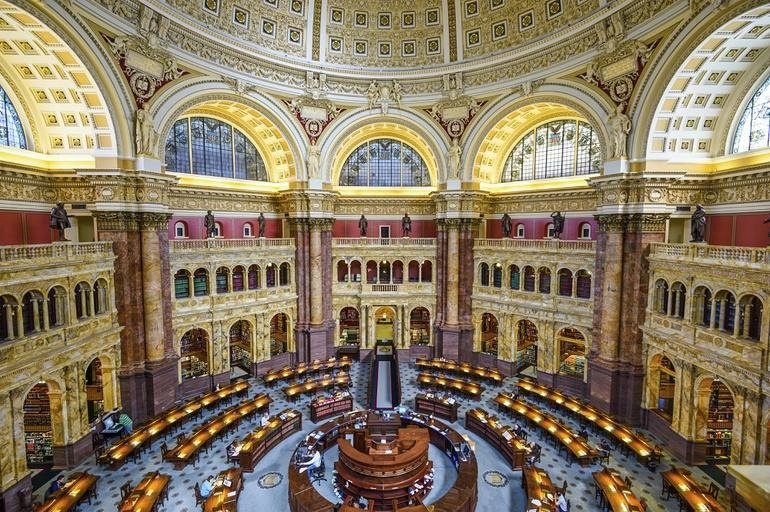 The Library of Congress by numbers is staggering. More than 38 million books are found among 838 miles of shelving –  a greater distance than New York to Chicago.
The largest library in the world, the Library of Congress is a popular stop for school trips to Washington, D.C. because of its beauty and educational significance.
---
There are also untold numbers of magazines, newspapers, 3.6 million recordings, 14 million photographs, 5.5 million maps, 8.1 million pieces of sheet music, and 70 million manuscripts – over 164 million unique items in total.
The library's campus in Washington, D.C.is comprised of the Adams, Madison & Jefferson buildings. The Jefferson Building is the unquestioned centerpiece. A Beaux-Arts masterpiece designed by architect Paul Pelz, both the interior and exterior are breathtakingly beautiful.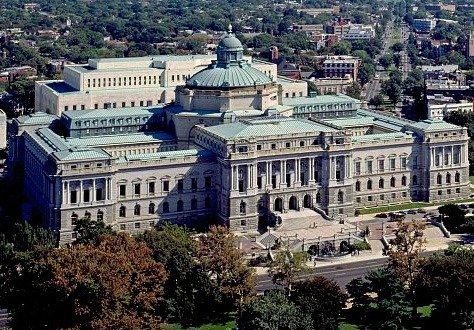 Built as a space to showcase the elegance and creativity of our nation, the library is ornamented with the work of over 50 American artists; mosaics, sculpture, and painting abound.  The Great Hall, Main Reading Room Overlook, and Jefferson Library (the book collection once owned by Monticello himself) are "can't miss" stops.
The Library of Congress aligns well with a visit to the U.S. Capitol Building. By entering the Capitol first, you can skip the security line at the library by using the underground tunnel which connects the two buildings.
Once inside the library, your guide will sign-in the group at the front desk. Make sure your kids stay to the right in the hallways and stairwells so people can pass opposite them. The marble steps can be slippery on a wet day, so use the handrails. And, library voices are a must, unless they want to be shushed by a librarian.   
The building is so rich in exhibits and detail, you'll enjoy the visit with a guided tour or if you choose to explore independently.
---
The SCHOOL TRIP SPOTLIGHT is written by NationsClassroom's expert, licensed guides and features exciting attractions from the most popular student travel destinations on the historic East Coast.
For more information, please Browse Our Tours or Request Information from our team of student travel consultants.
Originally published January 2018, updated July 2021