SCHOOL TRIP SPOTLIGHT: Mount Vernon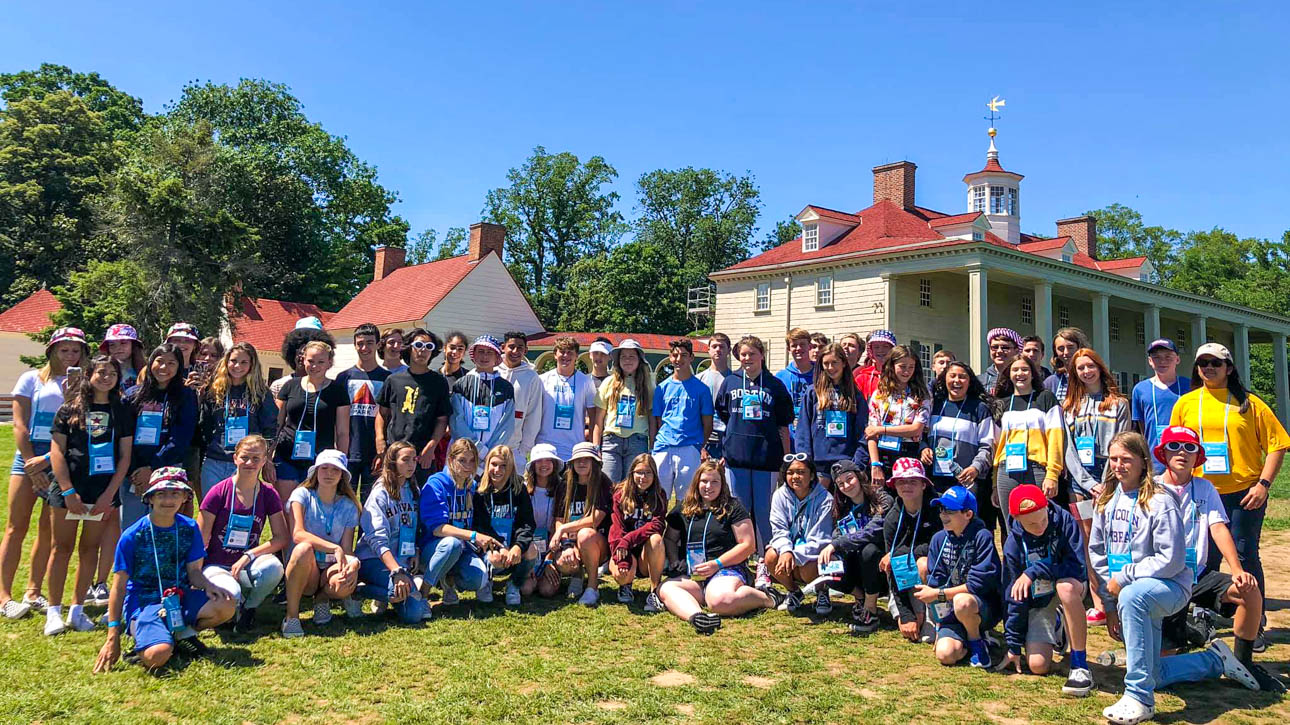 George Washington's homestead is a national treasure and one of the most beautifully
maintained historic sites in the United States thanks to the Mount Vernon Ladies Association. 
It's also one of the most popular stops outside D.C. proper on a school trip because of its beauty and education options. 
The welcome area is a relief after the bus journey and a great place to start your tour. Large bags must undergo a search, so make sure students bring only what they need like water, a small amount of cash, and a camera. After a restroom break, and if time permits, the orientation film will prepare your group for the great experiences Mount Vernon has to offer. 
Your tour is divided into two parts – the house and grounds. The experience centers around a visit to the manor house, where you'll wander through Washington's private rooms and see the General's deathbed, self-fanning chair, and check your reflection in the same mirror George used. 
Make sure to admire the stunning view of the Potomac River from the North Lawn, and visit the surrounding buildings, including the blacksmith, stables, and more. No trip is complete without a stop at the gravesite to pay your respects to the father of our country and the nearby slave memorial.
Your guide will then lead you to the Museum & Education Center. You'll learn about the lives of Mount Vernon's enslaved population in the new 'Lives Bound Together' exhibit or take a deep-dive inside the story of George himself by visiting the education area. It's filled with life-like sculptures, interactive exhibits, and immersive movie experiences, not to mention the most famous set of false teeth in history.
Save a few minutes at the end to wander around a gift shop that is second-to-none in the capital region.
---
The SCHOOL TRIP SPOTLIGHT is written by NationsClassroom's expert, licensed guides and features exciting attractions from the most popular student travel destinations on the historic East Coast.
For more information about a school trip to Washington, D.C., please Browse Our Tours.
Published April 2018, updated March 2021