SCHOOL TRIP SPOTLIGHT: National Museum of Natural History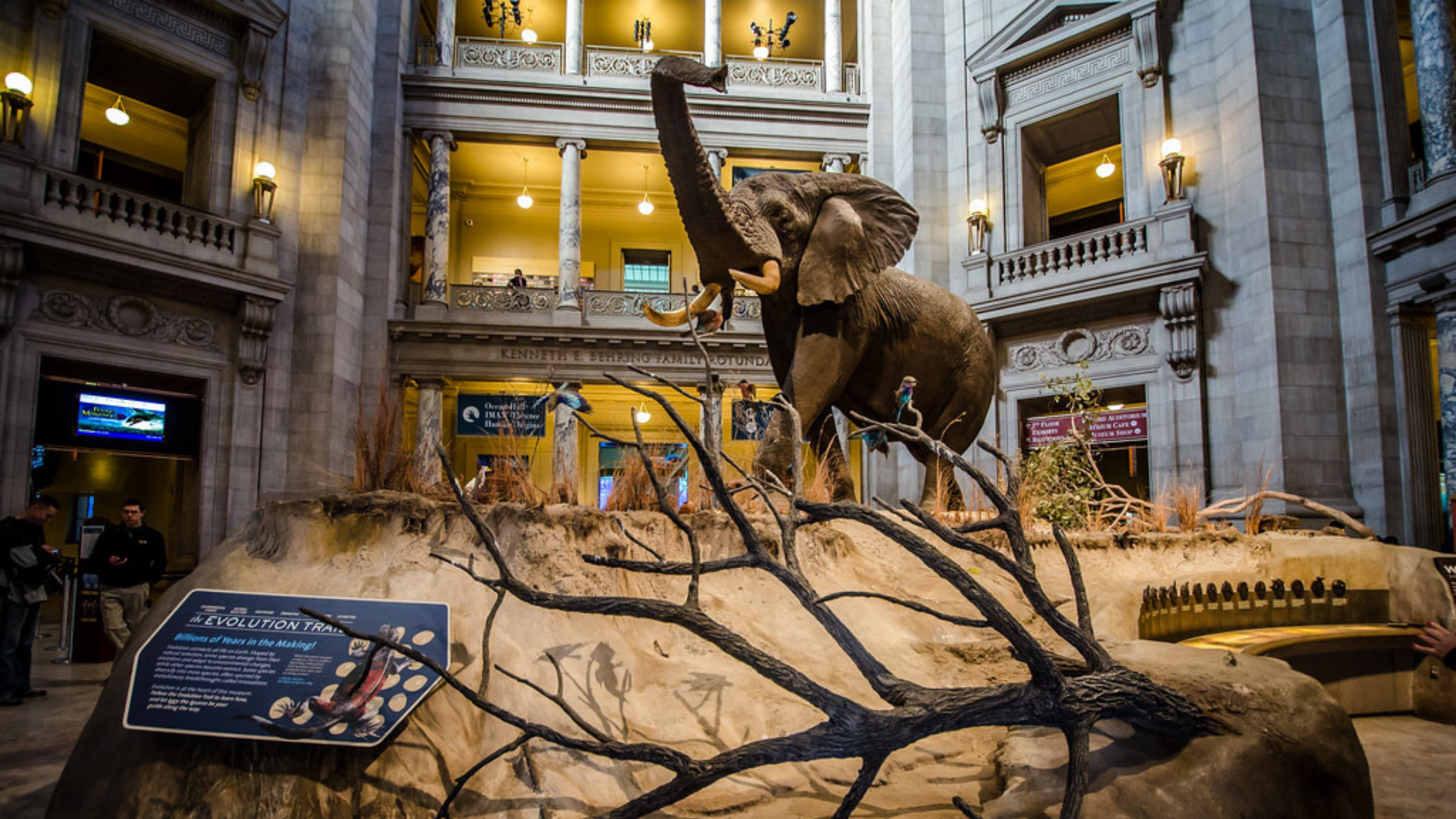 The National Museum of Natural History is a perennial favorite with school groups. The building itself is centrally located on the Mall between the other Smithsonian museums, making it a great central hub from which to explore the world's largest museum system.
Inside the halls of this museum, the natural world takes center stage, offering school groups a change of pace from American history stops on a school trip to Washington, D.C.
Dinosaur bones, Neanderthal skeletons, and priceless gems are strewn throughout the museum's exhibit halls. Although you can't take any of them with you, the gift shop on the bottom level is terrific and the kids' section is the best of all museums in the city.
A highlight of the National Museum of Natural History includes one of the most famous jewels on earth, the Hope Diamond. Weighing a massive 45.5 karats, the diamond has a history dating back more than four centuries and the stone comes with its very own curse! Spooky.
Another hotspot is the insect zoo. You can learn all about the lives of creepy crawlies in this exhibit. For instance, did you know there are almost 50 species of termites living in the United States?
Another favorite exhibit is in the great rotunda where you'll see a 14-foot-tall African Elephant named Henry. Don't worry, he's stuffed. Did you know these elephants are the world's largest land animals? Wow. I'm just full of facts today.
As with all Smithsonian museums, there is a security line. If you want the speediest passage possible, make sure to leave everything behind except your camera and cash. Those who bring in bags are subject to stand in another (longer) line for search.
---
The SCHOOL TRIP SPOTLIGHT is written by NationsClassroom's licensed tour managers and guides. Written from their years of experience with student groups, the articles feature exciting attractions from the most popular student travel destinations on the historic East Coast.
For more information about a school trip to Washington, D.C., please Browse Our Tours.
Originally published May 2018, updated March 2021