SCHOOL TRIP SPOTLIGHT: The Jefferson Memorial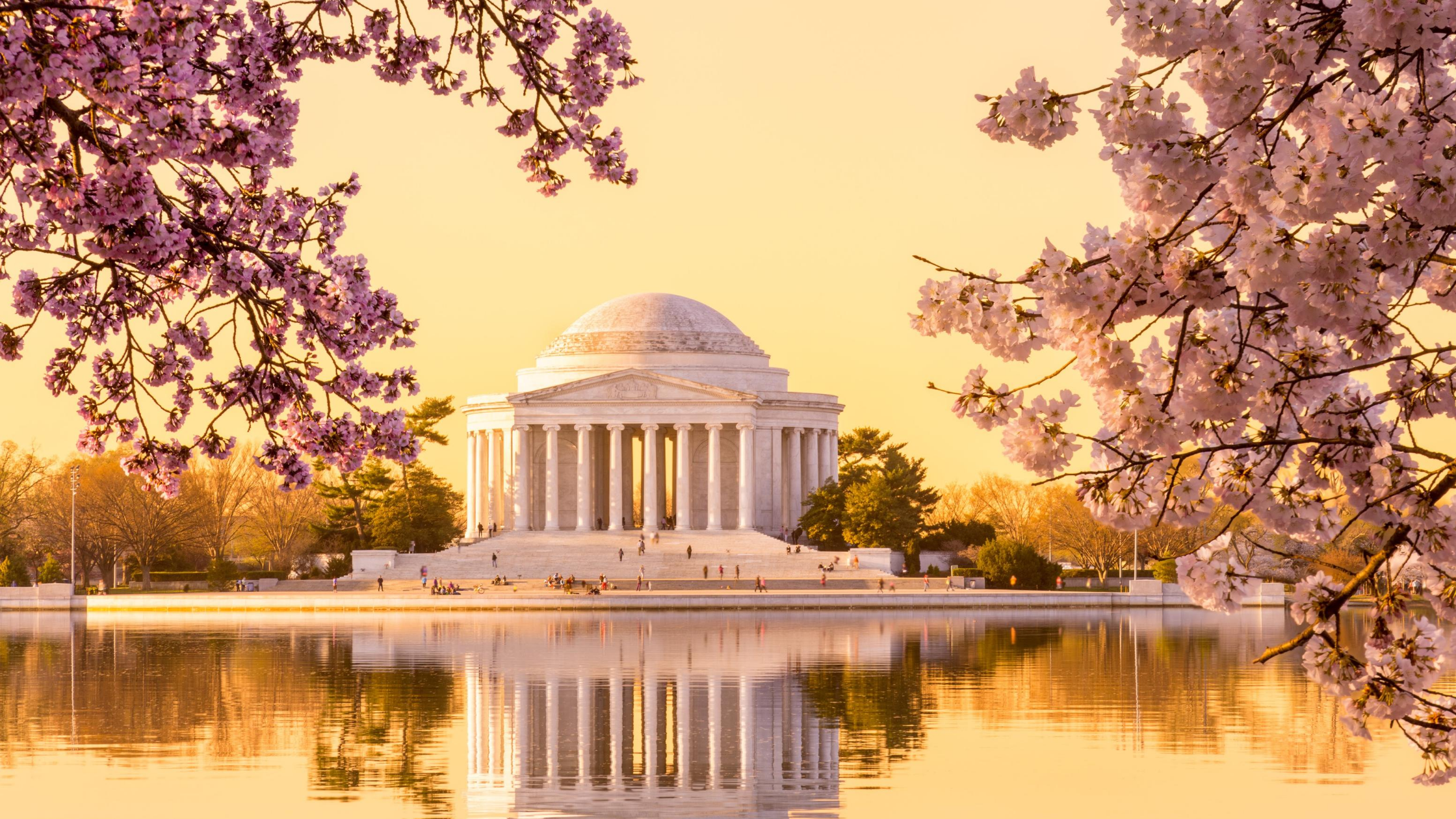 While Alexander Hamilton is the subject of a hit Broadway show, it's Jefferson who owns top billing when it comes to popular memorials to visit on a school trip to Washington, D.C. 
Learn more about this incredible memorial by watching our video guide, or read the full blog post below!
---
Pleasantly situated among the cherry blossom trees that line the south shore of the Tidal Basin, the Thomas Jefferson Memorial resembles the Pantheon, the Roman building which inspired this dabbling architect and Founding Father.  
While he is best known as the primary author of the Declaration of Independence, he could list many accomplishments, including first Secretary of State, second Vice President, and third President,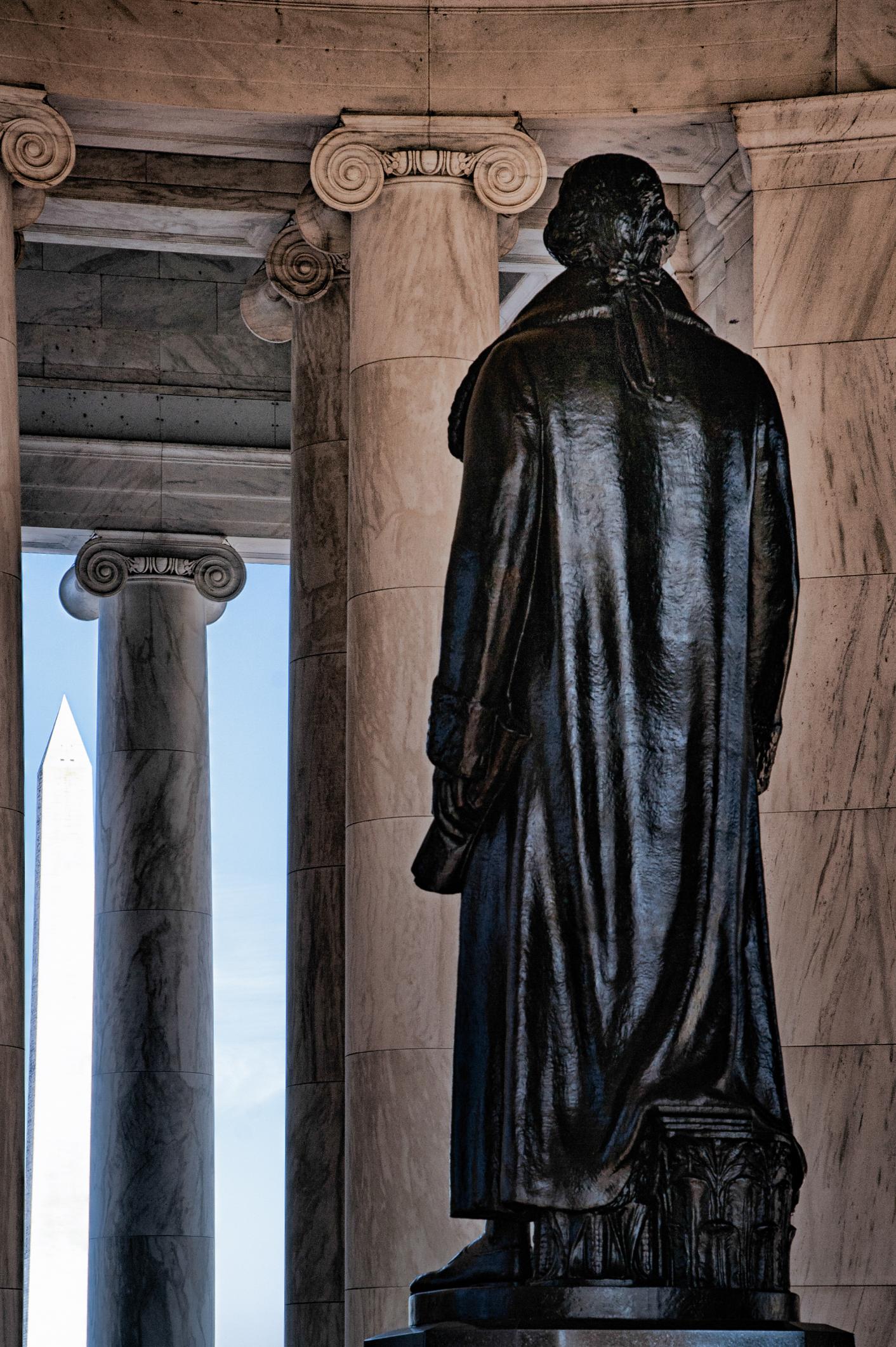 His role in crafting the Declaration receives special attention within the Memorial. As you stand at the base of the steps, the pediment, a triangular carving above the entrance, depicts the five men who served on the Declaration committee centered around Jefferson. Inside you can read Jefferson's own words etched into the walls, including the Declaration's opening, while his statue holds a copy of the document in his right hand.
Around the back of the statue, you'll see tobacco, corn, and a stack of books underneath Jefferson's long coat. Your guide will explain how these symbols reference other facets of Jefferson's career and his intellectual pursuits.
A brilliant and enigmatic figure, Jefferson was a true Renaissance man, and his story is critical to any meaningful study of American history.  In the basement of the Memorial, you'll find restrooms and a small museum and gift shop.
The Jefferson Memorial is a wonderful stand-alone experience, but it also can be connected with a walking tour of the Tidal Basin, which means a visit to the FDR and MLK, Jr. Memorials.
It's likely to be only a matter of time until Jefferson gets his own hip-hop musical honoring his many accomplishments, but in the meantime, the Memorial is an excellent way to inspire students on a school trip.
---
The SCHOOL TRIP SPOTLIGHT is written by NationsClassroom's expert, licensed guides and features exciting attractions from the most popular student travel destinations on the historic East Coast.
For more information please Browse Our Tours.
Originally published November 2017, updated July 2021