SCHOOL TRIP SPOTLIGHT: The Supreme Court of the United States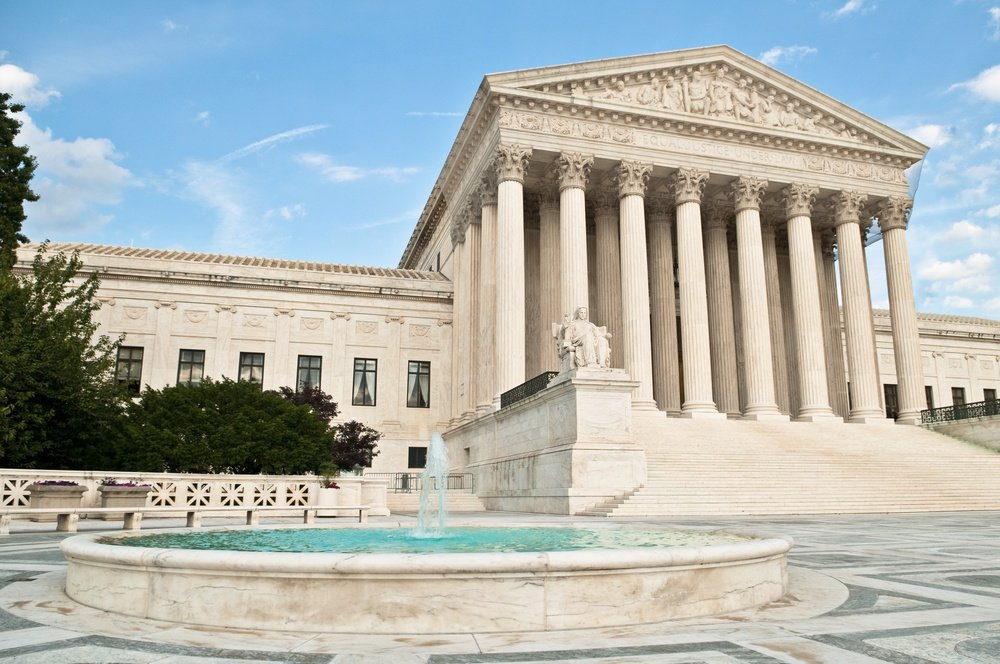 So many groups get caught up with visiting the White House and Capitol Building that the Supreme Court often gets lost in the shuffle.  It's hidden in plain sight atop Capitol Hill beside the Library of Congress (LOC). The court is easy to spot once you know what to look for – it's big, gleaming white, and has monumental statues out front that guard the imposing stairs. Dare you challenge them?
---
The Exterior of the Supreme Court: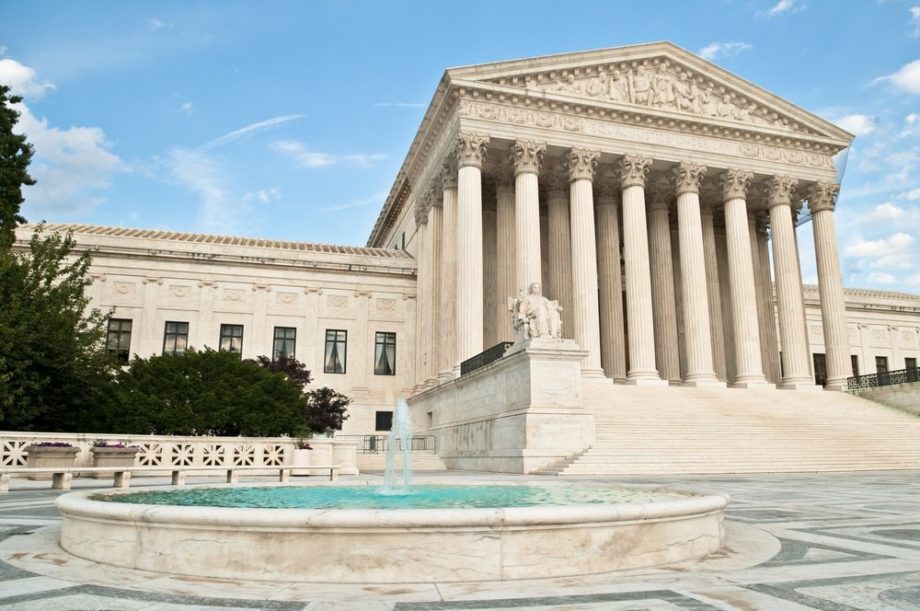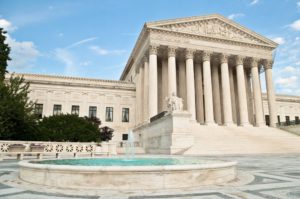 The building interior is not one that school groups often visit. Typically, so much focus is devoted to the Capitol and LOC tours that there simply is not enough time (and, in all honesty, although the visitor experience is fascinating, it's a bit beyond the average 8th grader's attention span). Most groups stop outside for an exterior tour and a group photo. This works well as the Supreme Court has plenty to see from the outside with its imposing bronze doors, splashy fountains, and very own police force!
What to Expect if You Venture Inside:
For those groups venturing inside, be prepared for a security screening (no food, no liquid, no aerosols, no sharp objects). Once inside, the orientation film is a must. On the days when the court is not in session, hourly courtroom lectures are given. You'll want to attend as these are the only way to see the chamber itself.
See the Court Live in Action:
If you'd like to take your group to see an argument before the court, check the court's schedule and show up very early the day of. The folks in the front of the line get cycled through the courtroom in small groups to witness the justices at work.  
Lunch Options Nearby:
The court also lies directly along the walk from Capitol Hill to Union Station – one of D.C.'s top lunch venues. Don't be surprised to visit the court en route to your midday meal.
---
The SCHOOL TRIP SPOTLIGHT is written by NationsClassroom's licensed tour managers and guides. Written from their years of experience with student groups, the articles feature exciting attractions from the most popular student travel destinations on the historic East Coast.
For more information about a school trip to Washington, D.C., please Browse Our Tours.
Originally published August 2018, updated July 2021