SCHOOL TRIP SPOTLIGHT: The White House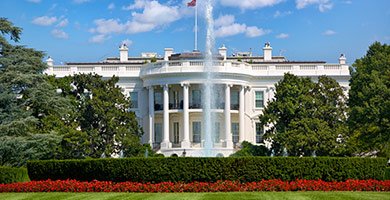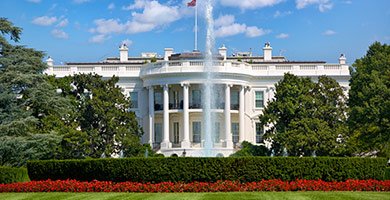 No trip to D.C. is complete without a visit to 1600 Pennsylvania Avenue. The White House serves as the president's home and a symbol of the nation's enduring strength. Plus, it's got a movie theater and a swimming pool. 
Read below for tips on the best photo spot at the White House and learn how to get your group access inside.
Trip Tip #1: The White House Visitor Center
The overwhelming majority of the groups who visit, take an exterior tour. If time allows, we recommend a visit to the White House Visitor Center beforehand. You'll have to go through a security line, but once inside there's a gift shop, convenient restrooms and an engaging short film about the experience of living in the White House as experienced by past presidents and first family members.
Your guide will then lead you on an exterior tour of the building where you can see the house from either the north or south lawn vantage point or sometimes both if you're up for a walk.
Trip Tip #2: The Best Picture Location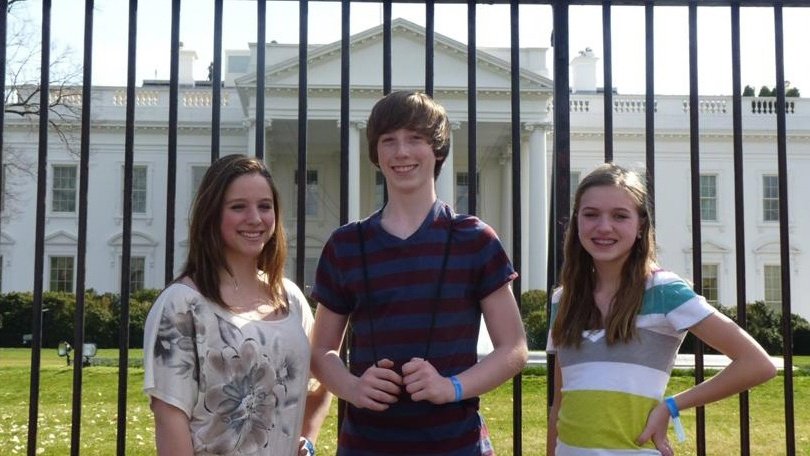 Traditionally, the north lawn (Pennsylvania Ave.) is the more accessible side and provides better picture opportunities. Be aware, however, that the secret service often shuts down access to Pennsylvania Ave. for undisclosed security reasons – so be adaptable as you may have to see the house from a further distance or at another time altogether.
Trip Tip #3: Want to Go Inside the White House?
If you wish to organize a tour of the interior, it takes substantial time to secure clearance for groups of any size. This is organized through your congressperson's office, so contact them well in advance – no less than 3 months. Even then, tours are subject to cancellation anytime based upon fluctuation in the White House schedule. Make sure to visit the whitehouse.gov website prior to visitation to review all the latest security protocols for entry.  
---
The SCHOOL TRIP SPOTLIGHT is written by NationsClassroom's licensed tour managers and guides. Written from their years of experience with student groups, the articles feature exciting attractions from the most popular student travel destinations on the historic East Coast.
For more information about a school trip to Washington, D.C., please Browse Our Tours.
Originally published July 2018, updated October 2020.