SCHOOL TRIP SPOTLIGHT: Washington Nationals Park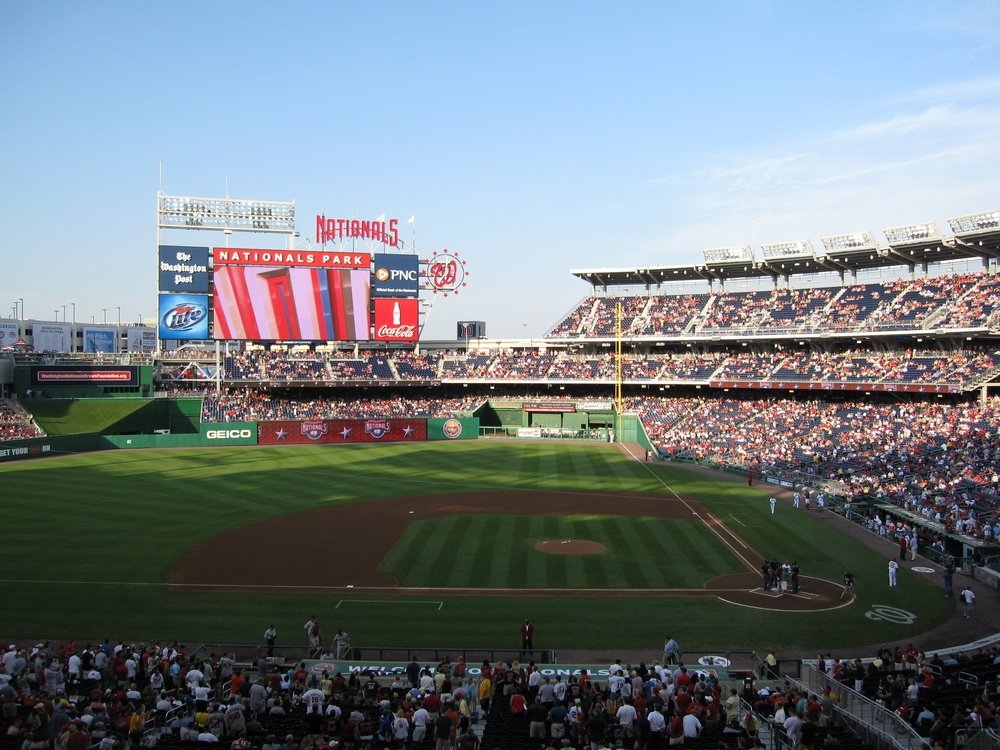 Located in the fast-growing Capital Riverfront neighborhood, Nationals Park is an awesome, state-of-the-art, 41,000-seat venue where NationsClassroom student groups experience America's favorite pastime and cheer on one of Major League Baseball's youngest and most exciting teams, the Washington Nationals.
---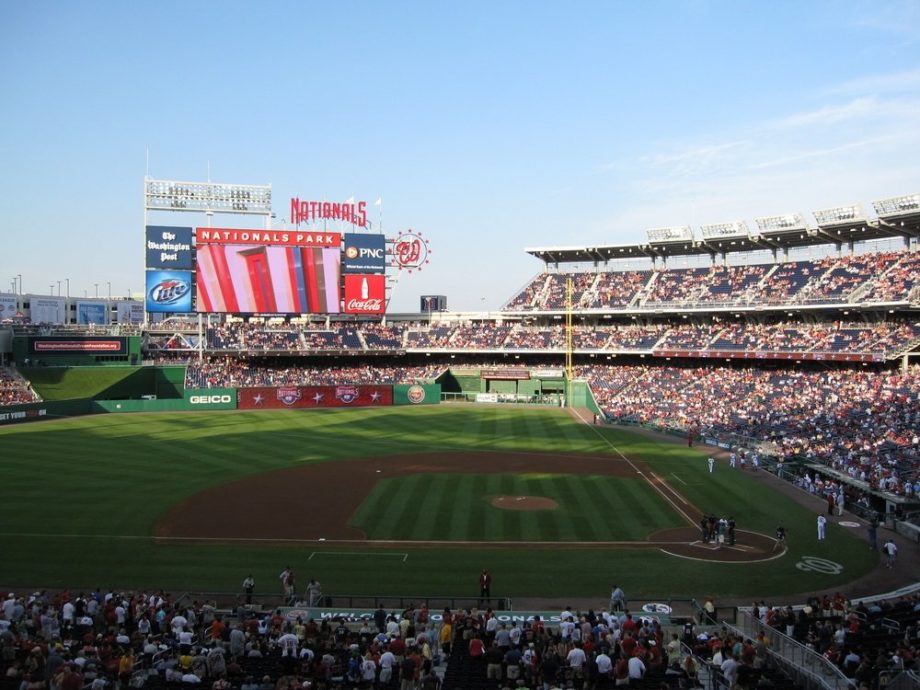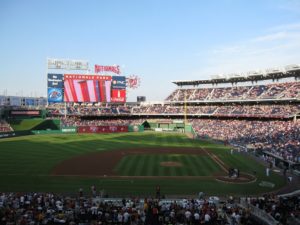 For those who don't know, Major League Baseball is no stranger to Washington, D.C. From 1901 to 1960, the Washington Senators played in the city before they moved to Minnesota to become the Twins. During that period, the Senators would go on to make three World Series appearances in 1924, 1925, and 1933, winning their only title in 1924.
A second attempt to bring back the Senators occurred in 1961. Unfortunately, a string of losing seasons resulted in the team leaving once again in 1971 to become the Texas Rangers. After a 33-year absence, it was announced in 2005 that the former Montreal Expos would relocate to Washington, D.C. to become the Nationals.
Currently, the Nationals have kept up their pace as one of the National League's strongest contenders. If you're interested in learning more about their current team, be sure to check out their official MLB website. 
NationsClassroom groups are usually given a money allotment for dinner at the ballpark, which adds to the fun of a school group visit. Recently, many baseball stadiums have switched to offering a prepaid dining card, so your students may receive a dining card over cash. Dining options from hot dogs to Shake Shack burgers to gourmet sandwiches are offered throughout the stadium.
The GEICO Presidents' Race in the middle of the fourth inning shouldn't be missed. Over-sized figures of the "Mount Rushmore" Presidents – "George" Washington, "Tom" Jefferson, "Abe" Lincoln, and "Teddy" Roosevelt – race each other from the center field fence entrance, along the warning track and first base foul line to the National's dugout. Crazy antics often occur between them, ranging from pushing to tackling and from trickery to sabotage.
---
The SCHOOL TRIP SPOTLIGHT is written by NationsClassroom's licensed tour managers and guides. Written from their years of experience with student groups, the articles feature exciting attractions from the most popular student travel destinations on the historic East Coast.
For information about school trips to Washington, D.C., please browse our tours or contact us to let us know how we can help plan an amazing experience for your group.
Originally published April 2018, updated July 2021