The First Thanksgiving: Exploring Plimoth & Pawtuxet Museum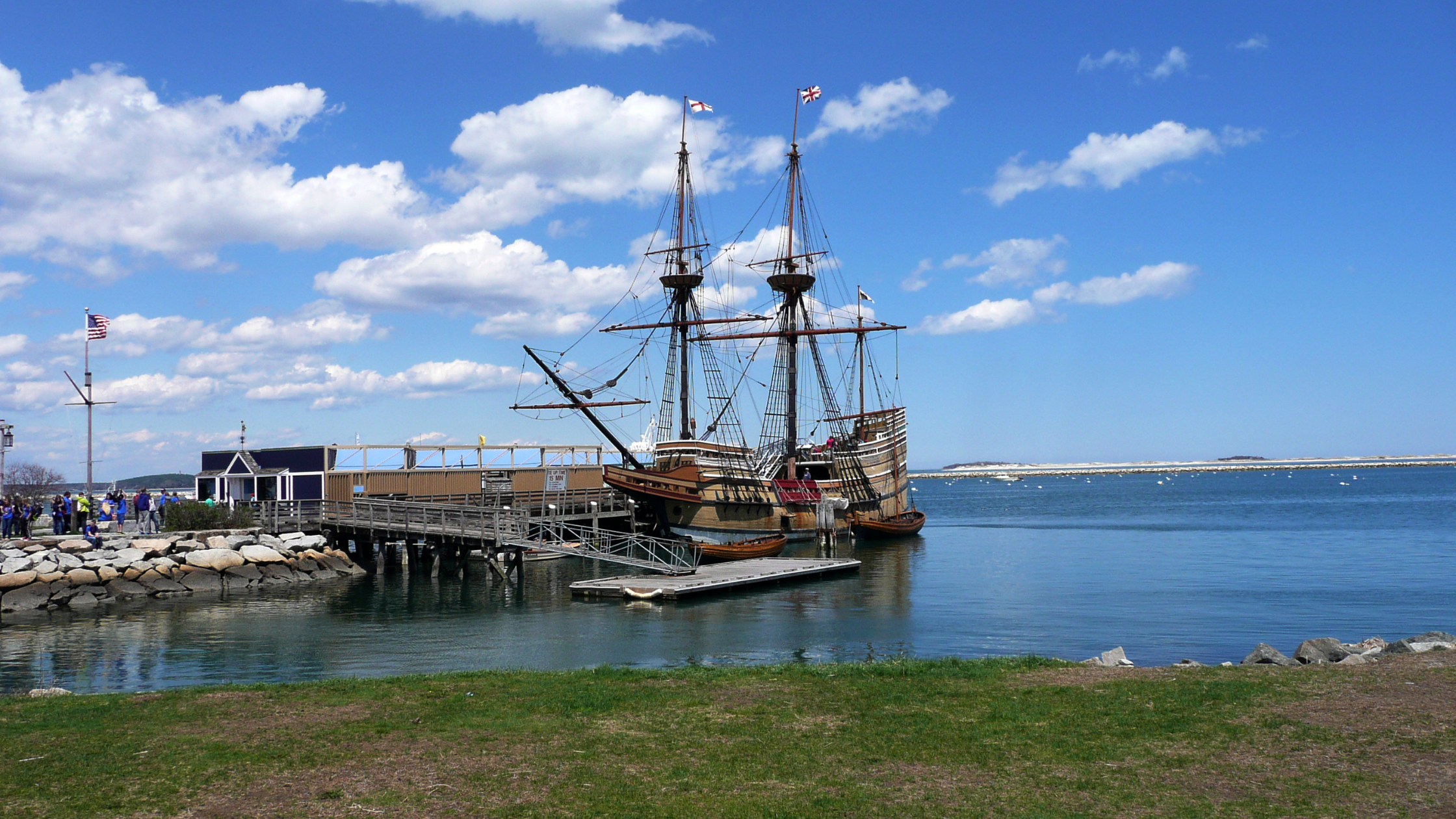 On your next school trip to Boston, consider spending half a day visiting Plimoth & Pawtuxet Museum. Located just over an hour from Boston, Plimoth & Pawtuxet Museum is one of the most popular living-history museums on the east coast.
Don't miss the opportunity for your students to dive into the history of New England's first European settlement.
Since Plimoth & Pawtuxet Museum is over an hour away from Boston, NationsClassroom recommends groups reserve about half a day for the experience. Upon arrival, your group can enter the Henry Hornblower II Visitor Center. If you're interested in exploring, the Visitor Center has an exhibit about the history of Thanksgiving and an incredible gift shop (though you may want to stop here at the end of your tour).
When you're ready, take the wooded path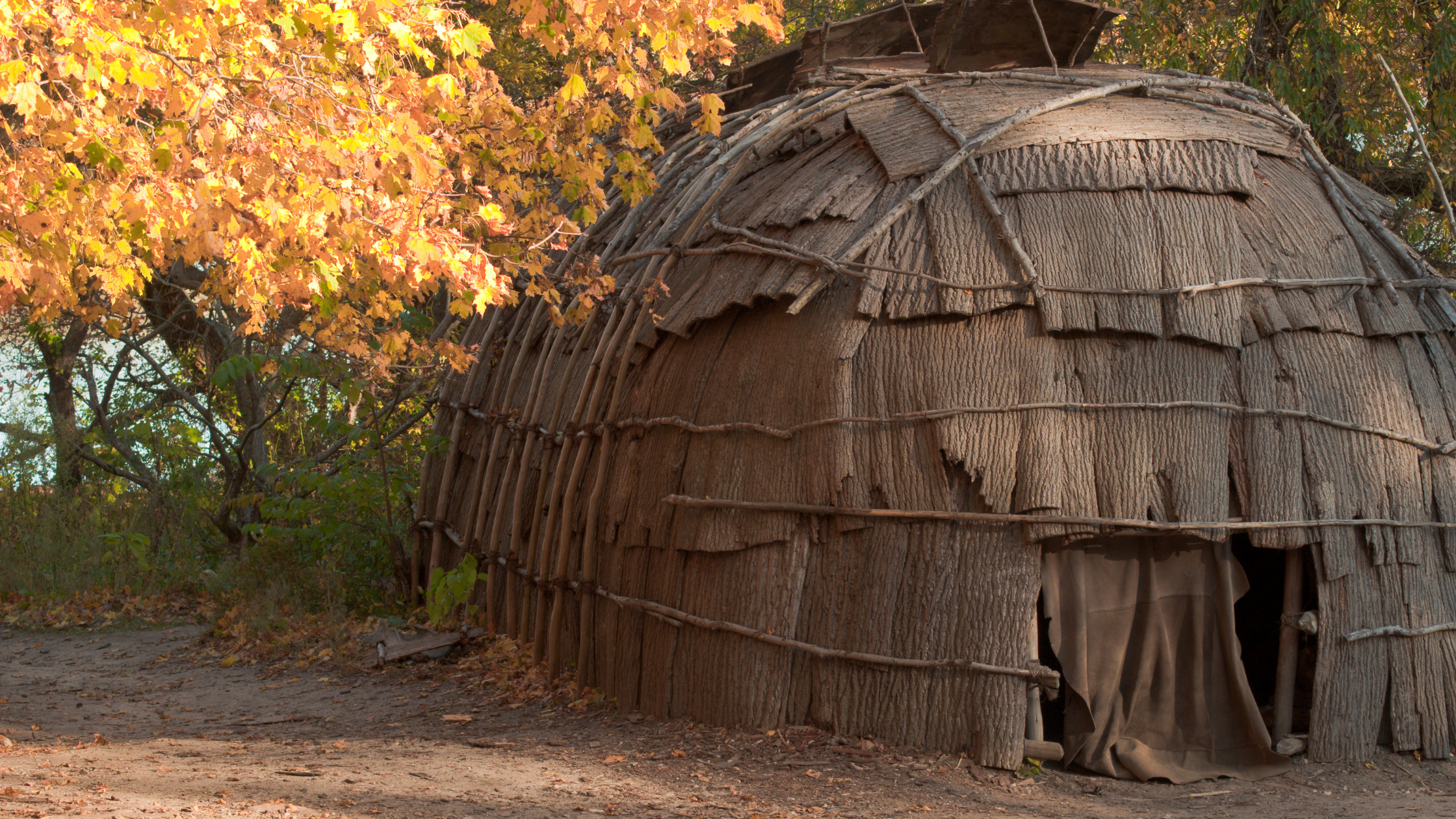 down to the Wampanoag Homesite, "a carefully re-created Native encampment where indigenous interpreters represent the life ways of the Native Peoples who lived in southeastern New England in the 17th century." Plimoth recommends allowing your students at least 45 minutes to explore and interact with the historical interpreters around the homesite. 
Be sure to remind students to remain respectful during their visit. Every staff member wearing traditional Native clothing is part of a Native nation. Some are Wampanoag, but others are not. Plimoth & Pawtuxet Museum aims to weave together the stories of European settlers and Native Peoples together and overcome cultural stereotypes.
After spending time in the Wampanoag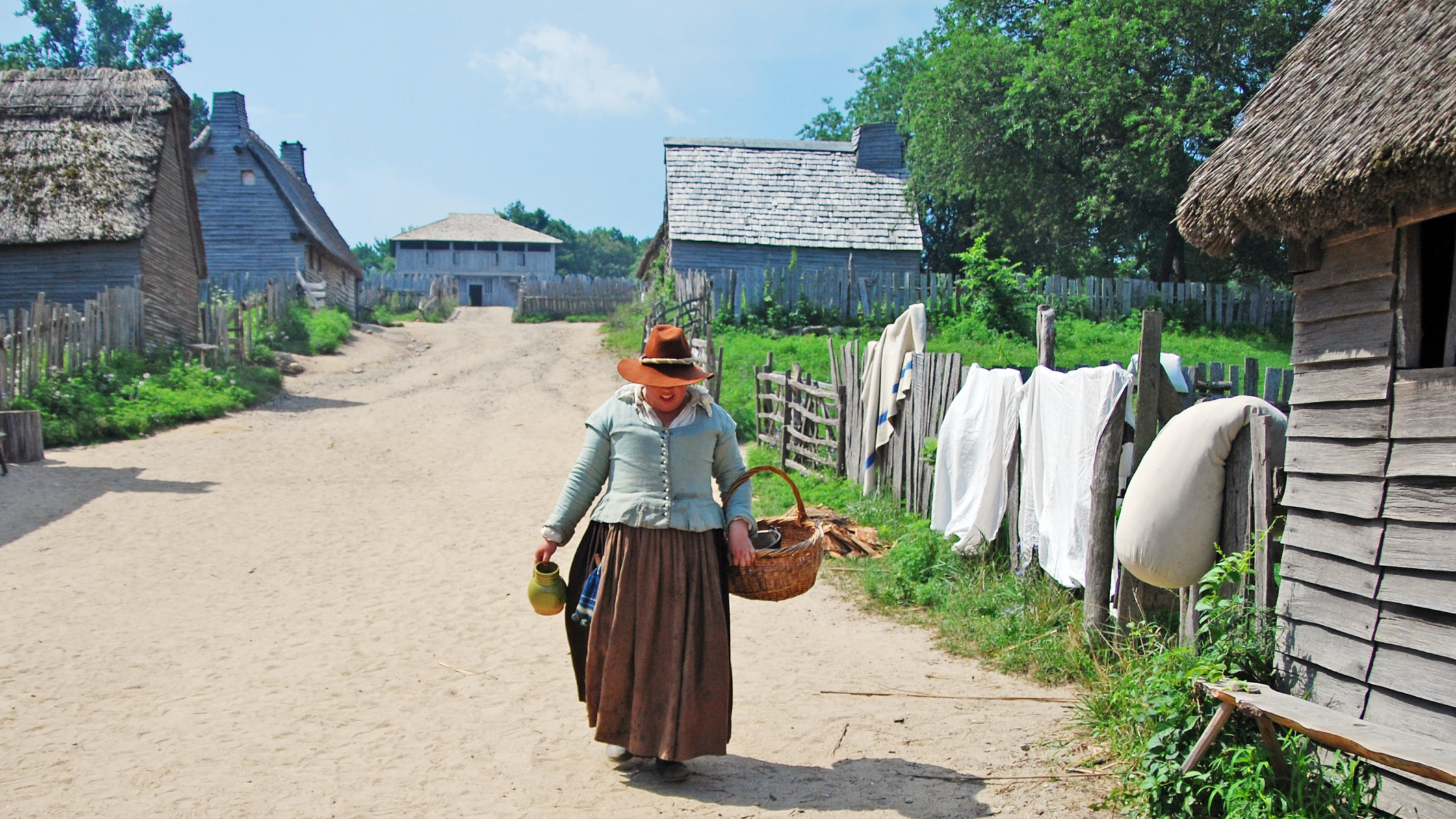 Homesite, your next stop is the 17th-Century English Village. The main "street" runs east to west and is lined with what would have been family homes and shared structures like barns and the meetinghouse. The village is full of "real" residents of the original Plymouth Colony – so feel free to ask them any questions about early colonial life you have! They'll answer you in character and share details about their daily lives with you.
Before moving on to the Mayflower II, your group may want to stop at The Craft Center and Nye Barn. The Craft Center highlights different crafts and goods that were imported from England for early settlers, and it also teaches students about different trades from modern artisans. The Nye Barn "highlights Plimoth Plantation's (now Plimoth & Pawtuxet Museum) Rare and Minor Breeds Animal Program" that is working to conserve endangered livestock breeds that would've been found on the Plantation.
Finally, your group can board and explore the Mayflower II, a recreation of the original Mayflower that sailed to Plymouth in 1620. Mayflower II was built in the late 1950s, and Crewmembers can tell students about her maiden voyage from Plymouth, MA to Plymouth, England in 1957. You can also interact with the costumed staff members who act like 17th-century sailors and passengers. You can learn more about the Mayflower II with Plimoth's educational videos.
Before heading back to Boston, wander through the town of Plymouth and visit the National Monument to the Forefathers before eating a traditional Pilgrim dinner together. 
---
Ready to start planning your school trip to Boston? Check out our Boston Tours page for more information, or contact one of our Student Travel Consultants today to learn more.
Originally published November 2020, updated November 2021