Careers
Inside Sales Executive
Position: Business Development- Inside Sales Executive
Department: Business Development
Compensation: $60,000 to Plan (includes Base + Commission) is Uncapped
Travel: Up to 12 Days Per Year-Touring and Conventions
Overview
NationsClassroom provides educators and their students with the highest quality full-service educational tours of Washington, DC, New York City, Boston, Philadelphia, Colonial Virginia, Florida and Costa Rica.
The NationsClassroom Inside Sales Executive develops new accounts (typically middle, elementary and high schools) from leads of educators developed via email, SEO, ads and conventions. In this role your decision maker will be teachers and administrators
What We'll Expect
Responsibilities
Meet or exceed quarterly and annual revenue targets
Manage prospects effectively to maximize your time using our Hubspot CRM
Use our consultative sales approach to qualify prospects by uncovering their goals/needs via the phone or email
Provide qualified prospects with custom proposals
Cover the bases with a natural close-we are not high pressure
Timely and accurately transition prospect to NationsClassroom account
Be a team-player both within the sales and overall NationsClassroom team
Willingness to travel as much as 12 days per year attending conventions and helping on tour.
Ability to work as late as 7pm a minimum of two days per week from February 15-June 15 and mid-August 10-October 31. You may choose to come in late these days to compensate for working late.
Skills/Qualifications
Passion for engaging, impacting and inspiring kids through travel
Love of selling and a gain a genuine joy in winning business
Well documented, proven track record of sales success (over several years) including qualifying, pipeline management, presentation, negotiation and closing skills via email and phone.
Demonstrated ability to build an immediate bond with prospects via email or over the phone, conduct detailed solutions based needs analysis, propose to meet and exceed those needs and bring the opportunity to a natural close.
Ability to sell strategically determining buying influencers, timeline, reasons for decision and competition involved are imperative
Provide sales management with timely and accurate sales pipeline reports as well as industry feedback from the trenches
Absolutely must be a team player with a positive attitude and be open minded to receiving feedback and positive coaching
Outstanding "whatever it takes" work ethic
Ability to remain self-motivated and focused during the spring and fall sales seasons
Highly organized-disciplined work style, strong attention to detail, documentation, time management and follow up
Exceptional interpersonal, verbal and written communication skills-you may be asked to provide a writing sample
Experience with the Hubspot CRM, Google Drive as well as ACT! are a major plus
A genuine interest in education with belief in the benefits of hands-on-learning
Have a driver's license and a clean driving record
A Bachelor's degree is preferred
What You Can Expect
High energy and fun team environment
A supportive management team who genuinely wants you to be successful
Plenty of room for advancement and success.
Industry-leading uncapped compensation
A proven sales system to be successful
Casual dress – not just on Fridays.
Twenty-one days of paid time off, including vacation and sick days your first year with mandatory vacation first week of July and between Christmas and New Year's.
Hubspot training and Certification.
After six months become a member of International Association of Travel Agents with travel discounts and complimentary FAM trips.
All business travel reimbursed.
$525 monthly stipend applied to your choice of health care (Anthem Healthkeepers,) dental, vision and/or Gym Membership.
The opportunity to make a difference in the lives of America's youth as they learn beyond classroom walls and create memories that will truly last a lifetime.
If this position sounds like it may be a fit for you and you would like to help us engage and inspire students on inspirational travel experiences, we would like to learn about you.
Fun Facts
60% of our team members are former educators.
Everyone at NationsClassroom goes on tour at least 14 days a year.
90% of our team has at least one child.
Staff pick for best time to go on tour: Fall.
Favorite truth: It's not work if you love what you do.
88% of our team traveled when they were in school.
Research we believe: 86% of adults who traveled as teens say the experience made them more intellectually curious.
Best part of being on tour: Watching the kids' faces.


Parents and Students Rave About NationsClassroom Trips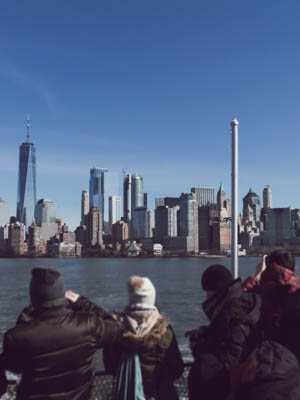 I love you guys. You are the best. I can't wait to start working on next years trip. If we can turn this trip this year with the government shutdown into one of the best trips I've ever taken with my kids then I can only imagine what next year brings. Thanks again for a great trip!
Rich A.
Parent
California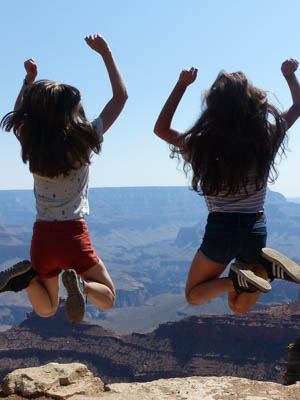 The staff at Nations Classroom has a special way of connecting with our staff, parents, and most important…our students. Their knowledge and expertise supersede my exceptions every year. We love and appreciate the relationship with Nations Classroom. Thanks for always going the extra distance to make our trip fun, educational and memorable for our students, parents, and staff. You put a huge smile on the faces of so many people…including mine. Looking forward to working with "ya'll" next year.
Carla J.
Teacher
Kentucky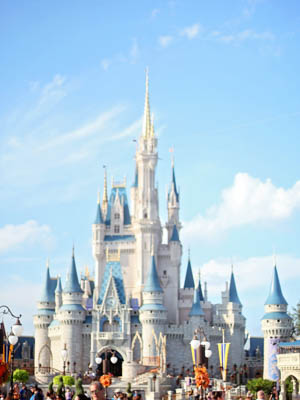 After working with another mega tour company, I was so happy to find an experienced tour company that puts people first. I could relax because I knew from our first conversation that your people LOVE what they do and they put their hearts into doing their best for our kids. Thank you for all you do!
Katie S.
Teacher
Wisconsin