Careers
Tour Support - On Site Coordinator
Location:  Washington, DC, Philadelphia, New York City, Boston, Orlando, or Miami
Department: Tour Support
This is a seasonal part-time Independent Contractor Role. Compensation starts at $250 per day.
Who We Are
NationsClassroom, the leader in providing educators with custom travel experiences for their students, will have a record year in 2023 and is hiring an On-Site Coordinator to help us deliver great service experiences to educators and student travelers. This is a seasonal part-time Independent Contractor role.
Overview
This is an opportunity for you to contribute to a collaborative and fun team environment as you help plan and deliver amazing educational student trips to Washington, DC, New York City, Boston, Philadelphia, Colonial Virginia, Florida, and our National Parks.
How You Will Work
Live the Inspire Nation "PACK" Values
POSITIVITY – Positive attitude and a "can-do" spirit
ACCOUNTABILITY – Own your results
CREATIVITY – Challenge the status quo
KNOWLEDGE- Grow personally and professionally and strive to be better every day
What You Will Get to Do
Deliver amazing travel experiences for students
Support Tour Guides and on-tour staff throughout the travel experience. On-site coordinators may be asked to complete some, if not all, of the responsibilities listed:

Airport Support –

Group Check-In – Confirm flights before group arrival. Print and secure group boarding passes. Welcome the group to the airport. Assist with checked bags. Escort the group to security. 

Group Arrival – Call ahead to confirm bus is at the airport pick-up area. Confirm group arrival time and baggage claim carousel. Communicate with Group Leader upon arrival. Secure bags at the baggage claim carousel. Lead the group to the bus and introduce them to the bus driver. 

Group Departure – Arrive at the airport well before the group's arrival time. Speak with airline check-in staff and learn what needs to happen when the group arrives. Divide boarding passes (if given by airport staff) by bus and provide these to the bus leaders on arrival. Assist where needed to keep any lines moving. Then, escort the group to their security checkpoint.

Hotel Support –

Rooming Lists – Confirm lists are accurate, and the room block is efficient.

Room Inspections – Before the group's arrival, inspect each room to confirm cleanliness, all keys work, four towels per room, etc. 

Pre-Check-In –  Organize room keys alphabetically by bus. Confirm inappropriate TV channels are blocked. Welcome groups on arrival and provide ground rules for their stay. Give each bus leader room keys for distribution and help with bags/elevators. Schedule wake-up calls for student rooms and breakfast time. Share this information with hotel staff and travelers. 

Overnight and Security – Confirm straight sight lines and the appropriate number of guards. Provide quick debrief with guards. Introduce teachers/chaperones to their Guards. Confirm overnight student expectations. Station the Guard in an ideal place to see student rooms on each floor and be available for any overnight emergencies.  

Morning Responsibilities – Confirm and manage the breakfast experience for the group in collaboration with hotel staff. Provide Tour Leader with overnight security reports. Provide each bus leader with Daily Packet. Purchase and place water on buses each morning before departure. Assist with checkouts. 

Evening Responsibilities – Upon request, host a daily debrief with all bus leaders.

Daytime Responsibilities – Be available for any group emergencies (i.e., lost items, injury, etc.), help proactively check in to attractions with long lines, place extra water on buses as needed, and secure items for nightly debrief if requested.
Other Key Responsibilities and Key Factors for Success
Standard of Excellence – Go the extra mile to provide a great experience.

Natural Warmth – Make the group know you value and care about them and their experience.

Proactivity –  Predict and overcome potential problems.

Cool-Under-Pressure – Remain calm while thinking on your feet to solve any issues that may arise. 

Availability – The usual time commitment is 3-6 days at a time. 
What You Can Expect
Above Industry Standard Compensation – Start at $250 per day

Positioning – The company will cover your travel to/from where the tour is operating

Transportation – Company Car, Rental Car, or mileage reimbursement

Uniforms – Company swag provided

Satisfaction of knowing that what you do daily inspires students through travel as they create lifelong memories.

Flexibility to book your schedule around dates that work best for you.
If inspiring and impacting students' lives through educational travel is something you're passionate about and can work with our PACK Values, please submit your resume. Please also include a detailed and well-thought-out Cover Letter outlining your skills/experience.
Fun Facts
60% of our team members are former educators.
Everyone at NationsClassroom goes on tour at least 14 days a year.
90% of our team has at least one child.
Staff pick for the best time to go on tour: Fall.
Favorite truth: It's not work if you love what you do.
88% of our team traveled when they were in school.
Research we believe: 86% of adults who traveled as teens say the experience made them more intellectually curious.
Best part of being on tour: Watching the kids' faces.


What Our Team Loves About NationsClassroom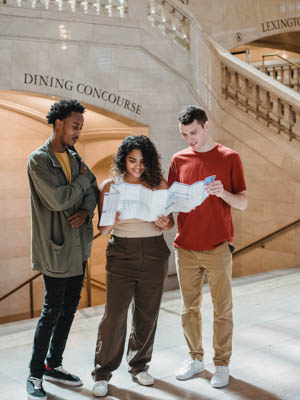 I could not ask for a better company to work for than Nations Classroom.  It has been an Amazing Experience.  Just to see the loyalty, hard work, and dedication that goes into each tour to change the lives of so many children to see the world of travel.  Nations always go the extra mile to ensure the students have an unforgettable experience they will remember for years to come.
Melissa H
Base Camp Guru
Richmond, VA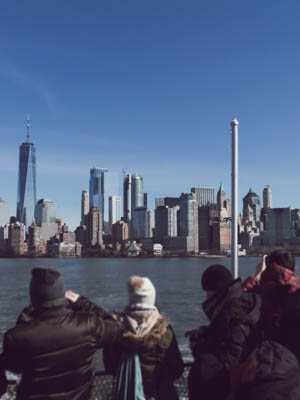 The staff at Nations Classroom has a special way of connecting with our staff, parents, and most important…our students. Their knowledge and expertise supersede my exceptions every year. We love and appreciate the relationship with Nations Classroom. Thanks for always going the extra distance to make our trip fun, educational and memorable for our students, parents, and staff. You put a huge smile on the faces of so many people…including mine. Looking forward to working with "ya'll" next year.
Carla J.
Teacher
Kentucky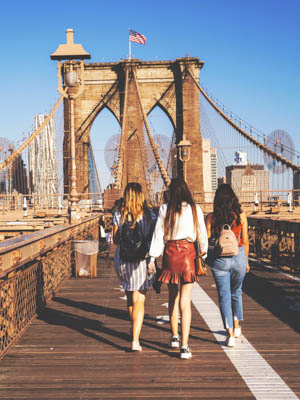 After working with another mega tour company, I was so happy to find an experienced tour company that puts people first. I could relax because I knew from our first conversation that your people LOVE what they do and they put their hearts into doing their best for our kids. Thank you for all you do!
Katie S.
Teacher
Wisconsin