Careers
Territory Sales Executive
Locations: Northern California, Chicago, Milwaukee, Houston, & Dallas
Department: Sales
Compensation: $65-70,000/yr + Residual Commissions + Bonus
Benefits: Yes
Who We Are
NationsClassroom, the leader in providing educators with custom travel experiences for their students, will have a record year in 2023 and is hiring a Territory Sales Executive to help us further grow our national territories.
Overview
This is a great opportunity for you to sell amazing educational tours of Washington, DC, New York City, Boston, Philadelphia, Colonial Virginia, Florida, and our National Parks through relationships, cold calls, and conventions while being part of a collaborative and fun team.
How You Will Work
Live the Inspire Nation "PACK" Values
POSITIVITY

– Positive attitude and a "can do" spirit.

ACCOUNTABILITY

– Own your results.

COLLABORATION

– Teamwork makes the dream work. 

KNOWLEDGE – Grow personally and professionally and strive to be better every day.
What You Will Get to Do
Serve Existing Schools and Educators – Approximately 25% Time Investment

Build credibility and relationships by assisting our current/existing educators in promoting their tours and driving registrations through our proven process that includes Zoom and possible in-person Parent Nights.
Review itineraries with your teachers to ensure that their expectations will be exceeded and share feedback with our tour planning team.
Conduct Pre-Departure Meetings – Zoom and In-Person to ensure that students and parents are properly prepared for their tour.
Renew your schools/educators for future tours.

Grow Your Territory – Approximately- 75% Time Investment

Be laser-like in your focus on attacking our list of Ideal Prospects
Be Disciplined in Your Prospecting Activities
Leverage the Relationships of our existing Schools, Districts, Diocese, and Associations
Expertly use the phone and email to develop first appointments
Attend Conventions to develop relationships with educators and referral partners
Run Exceptional First Appointments/Needs Analysis
Develop and Deliver Custom Proposals to solve the Tour Leaders' pain while creating good feelings and confidence in you and NationsClassroom
Bring prospects to a natural close by communicating the differentiators of NationsClassroom
Other Key Responsibilities and Key Factors for Success
Collaborate closely with our internal team in every phase of the sale and tour delivery process.
Take advantage of the simplicity, planning, organization, and automation abilities of our Hubspot CRM
Willingness to work extended hours to include evenings during peak sales, promotional and departure season
Ability to frequently prospect and visit with schools in person throughout your territory
Pack your bags! You will travel for up to 14 days a year for sales and team meetings, conventions, and training.
Skills/Qualifications
Proven ability to win business that YOU prospected and created – not just Inbound.
Understanding/skills of each stage of the sales process-especially prospecting
Be a self-starter with Internal drive and motivation
Plan your quarter, month, and week, and execute your plan with a disciplined work ethic
Create good feelings by naturally connecting with prospects/turning strangers into friends
Solve Prospect problems by being genuinely inquisitive to discover and then meet their perceived and unperceived needs
Positive mental attitude and determination to overcome obstacles
Deadline motivation and attention to detail are non-negotiable

Collaborate and be empathetic, caring in your support of fellow team members

Respond within 24 hours to customer inquiries

Seek to always improve and openly accept positive coaching 

Knowledge of CANVA, Google Workspace and/or Hubspot is a plus!
More About This Opportunity
Pent up demand as schools return to travel as we emerge from the pandemic
NationsClassroom is the leader in custom educational tours and retains 98% of our customers, continually earning a 9.5 out of 10 tour quality score from Teacher Post Tour
Surveys and a Net Promoter Score consistently at 100 with no neutrals and no detractors
Training to ensure your success and develop you to your full potential
Opportunity to advance your career in a fast-growing company
What You Can Expect
Compensation that is Above industry Standard – 

Base  Salary- $65,000 – $70,000

Residual Commissions 

Bonuses for personal and team performance 

Time Off and Vacation – 

Paid time off starting with 15 days annually (prorated hire year)

Flexible Work Schedule in the Off-Season – 

June 20 – July 20 

November 20 – December 31

Benefits package includes 

401K after six months of employment 

 Flex Medical Reimbursement Plan 

AFLAC Accident Coverage for you and eligible family member

A Great Place to Work with a fun team committed to greatness.

Satisfaction of knowing that what you do on a daily basis inspires students through travel as they create lifelong memories
If inspiring and impacting students' lives through educational travel is something you're passionate about and can work with our PACK Values, please submit your resume. Please also include a detailed and well-thought-out Cover Letter outlining your skills/experience.
Fun Facts
60% of our team members are former educators.
Everyone at NationsClassroom goes on tour at least 14 days a year.
90% of our team has at least one child.
Staff pick for the best time to go on tour: Fall.
Favorite truth: It's not work if you love what you do.
88% of our team traveled when they were in school.
Research we believe: 86% of adults who traveled as teens say the experience made them more intellectually curious.
The best part of being on tour: Watching the kids' faces.


What Our Team Loves About NationsClassroom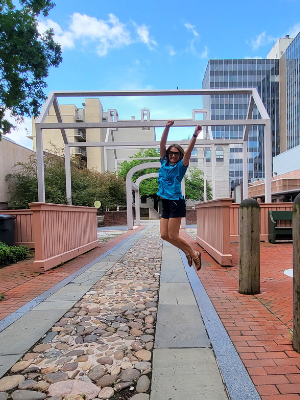 NationsClassroom gives me the freedom to own my results, find a better way and I just love the passion, talent and fun we have as a dedicated team.
Katie S
Marketing Support and Relationship Manager
California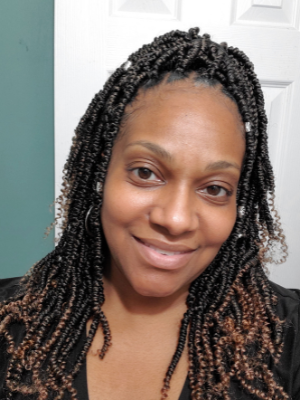 I could not ask for a better company to work for than Nations Classroom.  It has been an Amazing Experience.  Just to see the loyalty, hard work and dedication that goes into each tour to change the lives of so many children to see the world of travel.  Nations always go the extra mile to make sure the students have an unforgettable experience that they will remember for years to come.
Melissa H
Base Camp Guru
Richmond, VA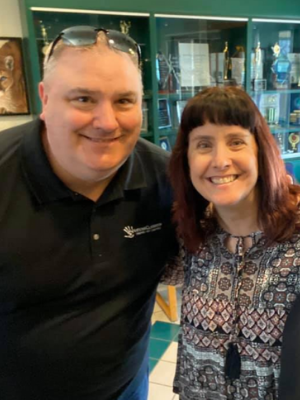 I absolutely love taking the time to get to know teachers and their vision for their tour and partnering with them to develop a custom learning opportunity for their students. Of course, the greatest reward is getting to see them happy on tour when it all comes together and we all enjoy seeing their students have a great experience.
Jay B
CEO, Founder
Richmond, VA