Careers
Student Travel Consultant - Tour Coordinator
Location: Richmond, VA
Department: Tour Planning and Delivery
Compensation: $45-$65,000/yr, including commissions and bonuses
Benefits: Yes
Who We Are
NationsClassroom, the leader in providing educators with custom travel experiences for their students, will have a record year in 2023 and is hiring a Tour Coordinator to ensure that we deliver great service to our educators, parents, and students.
Overview
This is an opportunity for you to contribute in a collaborative and fun team environment as you help plan and deliver amazing educational student trips to Washington, DC, New York City, Boston, Philadelphia, Colonial Virginia, Florida, and our National Parks.
How You Will Work
Live the Inspire Nation "PACK" Values
POSITIVITY – Positive attitude and a "can-do" spirit
ACCOUNTABILITY – Own your results
COLLABORATION – Teamwork makes the dream work
KNOWLEDGE- Grow personally and professionally and strive to be better every day
What You Will Get to Do
Contribute and collaborate with a close-knit team to exceed the expectations of the educators that we serve
Communicate with Educators and Parents – Be the secondary point of contact with Tour Leaders to answer questions and provide them with weekly registration updates via email and assist with traveler registration and customer service phone calls
Tour Registration and Promotion – Set up each tour in our custom software, create social media, parent meeting flyers, posters, website landing pages, informational PowerPoint presentations, registration letters, monitor reservation/registrant balances, and conduct Parent Promotional meetings in the evenings – typically via Zoom as needed
Tour Planning – Secure restaurants, attractions, and other inclusions to match custom itineraries, ship and receive tour materials
Tour Delivery – confirm itineraries are booked to match custom draft, secure and submit rooming lists, pack and ship pre-departure materials, and assist with Parent Pre-Departure meetings in the evenings – typically via Zoom
Other Key Responsibilities and Key Factors for Success
Willingness to work extended hours during peak travel season (March – June)
Pack your bags! You will travel to amazing destinations to help with the tour planning and delivery and be a key resource in evaluating vendor partners and attractions in new destinations – up to 14 days per year
Bachelor's degree is not required, but a positive energetic outlook and the ability to not take yourself too seriously and have fun are important.
Skills/Qualifications
Collaborate and be empathetic, caring in your support of fellow team members
Be proactive to predict and overcome potential problems
Strong deadline motivation and attention to detail are non-negotiable
Manage a variety of details associated with trips for multiple schools simultaneously with multiple vendors and team members
Respond within 24 hours to customer inquiries
Be inquisitive and interested – ask questions to gain clarity and understanding
Seek to always improve and openly accept positive coaching
Knowledge of CANVA, Google Workspace and/or Hubspot is a plus!
What You Can Expect
Above industry Standard Compensation- $45,000-$60,000 + commissions and bonuses
Time Off and Vacation – Paid time off starting with 15 days annually (prorated hire year)
Flexible Work Schedule in the Off-Season – June 20 – July 20 and November 20 – December 31
A supportive leadership team who is genuinely interested in helping our teammates enjoy their work and develop to their full potential
A Great Place to Work with a fun team committed to greatness
Benefits package includes

401K after six months of employment
Flex Medical Reimbursement Plan
AFLAC Accident Coverage for you and eligible family members
Casual dress – not just on Fridays
Satisfaction of knowing that what you do on a daily basis inspires students through travel as they create lifelong memories
Opportunity to advance your career in a fast-growing company
If inspiring and impacting students' lives through educational travel is something you're passionate about and can work with our PACK Values, please submit your resume. Please also include a detailed and well-thought-out Cover Letter outlining your skills/experience.
Fun Facts
60% of our team members are former educators.
Everyone at NationsClassroom goes on tour at least 14 days a year.
90% of our team has at least one child.
Staff pick for the best time to go on tour: Fall.
Favorite truth: It's not work if you love what you do.
88% of our team traveled when they were in school.
Research we believe: 86% of adults who traveled as teens say the experience made them more intellectually curious.
Best part of being on tour: Watching the kids' faces.


What Our Team Loves About NationsClassroom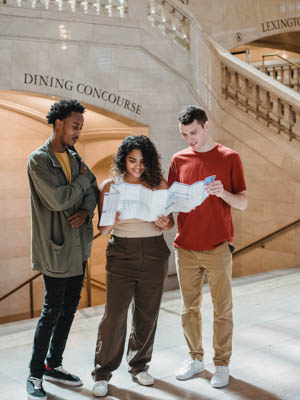 I could not ask for a better company to work for than Nations Classroom.  It has been an Amazing Experience.  Just to see the loyalty, hard work, and dedication that goes into each tour to change the lives of so many children to see the world of travel.  Nations always go the extra mile to ensure the students have an unforgettable experience they will remember for years to come.
Melissa H
Base Camp Guru
Richmond, VA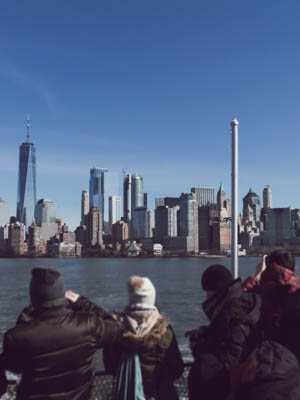 The staff at Nations Classroom has a special way of connecting with our staff, parents, and most important…our students. Their knowledge and expertise supersede my exceptions every year. We love and appreciate the relationship with Nations Classroom. Thanks for always going the extra distance to make our trip fun, educational and memorable for our students, parents, and staff. You put a huge smile on the faces of so many people…including mine. Looking forward to working with "ya'll" next year.
Carla J.
Teacher
Kentucky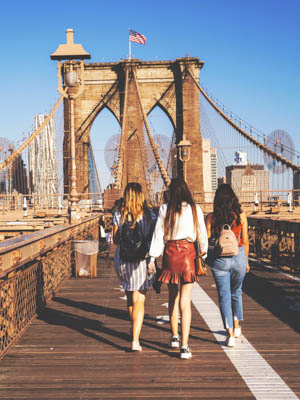 After working with another mega tour company, I was so happy to find an experienced tour company that puts people first. I could relax because I knew from our first conversation that your people LOVE what they do and they put their hearts into doing their best for our kids. Thank you for all you do!
Katie S.
Teacher
Wisconsin