10 Tips to Prevent Kids From Getting Lost on a School Trip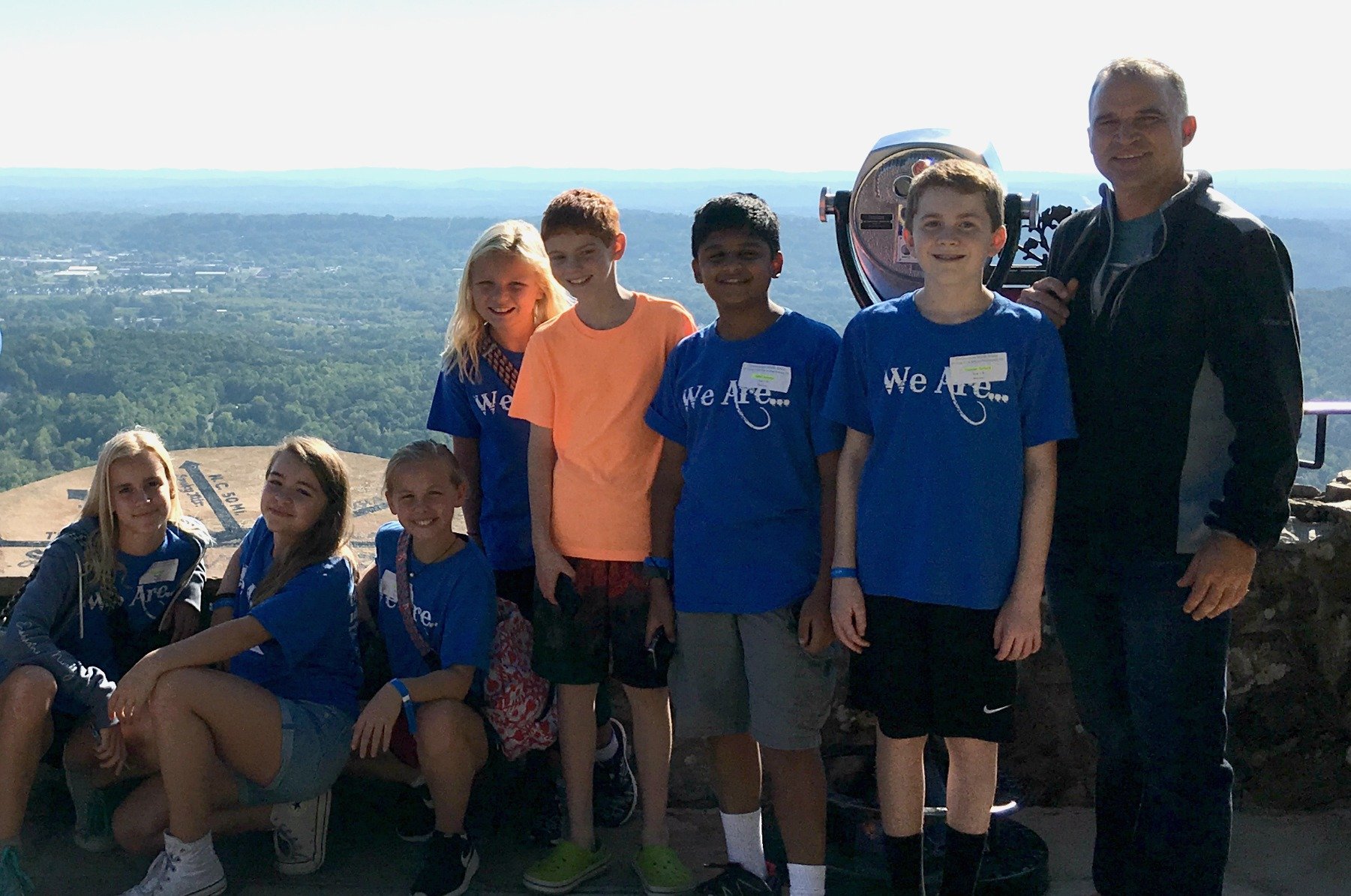 It's a nightmare scenario: You are one kid short. Time to recount. Still one kid short. Who is it? Take out the list. Look at the faces and check off the kids in your group. Start asking if anyone has seen him? You look up, hoping to see him in the distance, but no. And the panic begins. 
The good news is that you realized he's gone before leaving, which is why counting the kids makes the top ten list of things teachers do to help keep track of their kids on a school trip.
---
If you'd rather watch instead of reading, check out the two videos we published about this topic here and here.  
First of all, don't underestimate yourself. You are a professional and if you are leading a school trip, you are one of the most dedicated, student-focused teachers around.
In fact, you may already be doing most of these things. So, consider this to be a checklist and at the end, please pat yourself on the back for all of the things you're already doing RIGHT!
1. Well-planned chaperone groups
A ratio of 15:1 works well for middle through high school, but keep it lower for elementary students who are more likely to wander or groups who you know need special attention. Also, plan groups strategically.  If you have a student who causes trouble in the classroom, it's likely the attention-seeking behaviors will only increase on your trip. If possible, ask his or her parent to chaperone. While you may want a break from the behaviors, it's probably best to keep the most challenging students with a teacher chaperone instead of an unsuspecting parent chaperone. 
2. Prepare Chaperones
Each chaperone should have a list of the names of the students in the group and their cell phone numbers if they are allowed to bring phones. Each chaperone should carry a cell phone and they should have an emergency contact number (see #3).  Clearly explain behavior expectations, ask them to insist their students follow them, and ask chaperones to report any violations to you immediately.
You may be interested in 7 Tips For Preparing Chaperones for Your School Trip.
3. Emergency Bracelets
Each student and chaperone should wear a vinyl bracelet for the duration of their tour. Have an emergency contact number printed on the bracelet professionally or write it on with a permanent marker. Do a search and you'll find plenty of vendors who will personalize silicone bracelets for less than 50 cents apiece.
Helpful Hint: If you are traveling on a school tour with a professional student travel company like NationsClassroom, a bracelet and bright, blue lanyard with an emergency number will be provided for each student.
4. Emergency Phone
If you are using a student travel company, any calls to the emergency phone number will be answered by a company representative who will contact the trip leader. School groups who are traveling independently should identify an emergency contact person who will carry the cell phone that matches the emergency contact number. That person also should have a list of all chaperones and students as well as their cell phone numbers.
Helpful tip: If you don't want to give out someone's cell phone number to a group of students, you can set up a free number through Google Voice and have all calls directed to the cell phone of your choosing.
5. T-shirts
I have always hesitated to put my student groups in matching t-shirts that look like a uniform, but when you have a large group of kids traveling, especially places that are popular school trip destinations like Washington, D.C., it can be a really helpful visual when gathering the kids. They can be custom printed, or just purchased at discount stores – whatever is best for your group. Looking out a sea of kids and spotting the blaze orange, bright red, or what ever color you choose will simplify your life.
6. Re-count
Chaperones should count their groups, then a bus leader should count everyone on the bus to double check. I had a student slip into a bathroom next to an exit after doing the final count in the lobby. We loaded the buses and started to pull away, only to look back to see a girl running behind the bus. Lesson learned – count again on the bus before rolling out.
Helpful tip: One fun way to do this on a multi-day tour is to assign everyone a number from the back to the front of the bus. Kids yell out their number instead of one person doing a count. It becomes a race to see how quickly you can get from 1 to the last number.
7. Buddy system
Students should have a buddy who they stick with throughout the day. This includes waiting outside the bathroom door.  I'd rather have two kids trying to figure out how they lost the group together than one kid who is panicking and alone. If you're staying in a hotel, you could also require students to buddy with their roommates.
8. Set a meeting place and time
When you arrive at your destination, choose a place and time to reconvene. Ask kids to look at their surroundings so they can identify the meeting place, it helps to meet near a sign, an entrance, or a large, colorful object. Ask the kids to yell back the meeting time. Then again, louder. Then again, softer. Repeating three times helps them remember.
9. Use electronic reminders
If your chaperones and/or students are carrying cell phones, you can set up a group text to send reminders. Apps like GroupMe can help keep everyone connected, but there are plenty of other free apps you can use while on tour. 
Helpful Hint: If you're not a fan of being on a group messaging platform, check out Sarah's guide to using Google Sheets to improve communication on class trips.
10. Set expectations explicitly
The week before the trip, the day before the trip, and before disembarking from the bus, review appropriate behaviors with the students. Sound serious and explain the consequences. Remind the kids that they are representing their school and community, so they should be on their best behavior and take pride in the way they present themselves in public. Acknowledge their effort after the field trip.
Leading a class trip can be a lot to take on, but it is a rewarding experience because you are profoundly impacting and inspiring your students. For motivation, check out 5 Things You'll Love About Leading a Student Tour.
---
Our team of student travel consultants would love to help you with your next educational tour. Please contact us!
Originally published October 2016, updated August 2021