15 Great Ways For Kids to Raise Money For a School Trip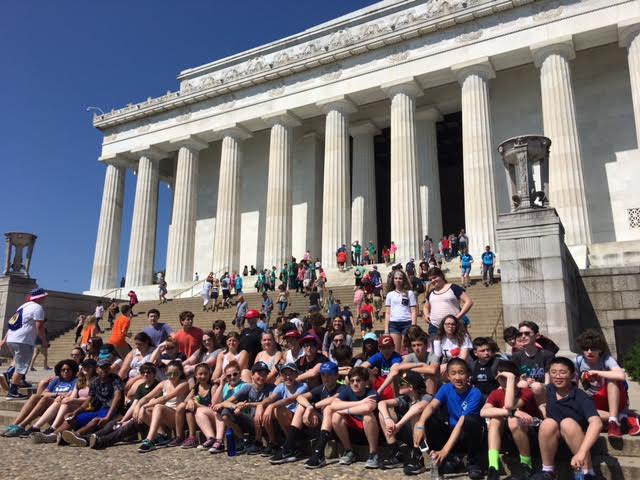 Educational tours are a great way for students to learn all kinds of lessons in responsibility, including how to earn and save money to help pay for the trip. Here are some suggestions for ways preteens and teens can invest themselves in the student travel experience.
---
I've heard many parents say they offer to pay for a certain percentage of the trip and the balance needs to be earned. This is a great place to start because it sets a goal to be achieved. It also means kids need to keep track, so they learn math and accounting skills in the process. They also learn how to socialize and promote their skills and services, as well as how to provide customer service.
And now, a list of ideas for how students can raise money for their trip.
1. Pull Weeds
This is a task almost no one enjoys, and it requires only muscle and determination. Invest in a pair of gardening gloves and get started helping friends and neighbors. You may even want to approach businesses in the area that may need help sprucing up their landscaping.
2. Pet Sit
Summer means vacations, which leaves people wondering what to do for the pets they leave behind. Being a pet-sitter is usually a short-term commitment, but it does require being responsible for taking care of animals as directed, possibly changing a litter box or birdcage, or changing water and refreshing food.  It's a good way to make money and develop maturity in the process.
3. Be a Parent Helper
When school is out for the summer, parents have less time to get things done and they may appreciate help with younger children. Being a helper means a parent is home if needed, but you're keeping the kids busy so they can check a few to-dos off the list. It's also great practice for developing babysitting skills they might use in the years to come.
4, Host a Movie Night
Offer to show a movie outdoors for kids and families in the neighborhood for a small admission fee. Set up a projector with speakers and use a wall or a hanging sheet as a screen. Sell or serve popcorn and drinks to add to the experience. If you're theatrically inclined, put on a play instead. 
5. Walk Dogs
This is a great way to get exercise and make money at the same time. Because animals have personalities like people, make sure you and your child meet with the owner and dog in advance to make sure they are compatible.
6. Be Crafty
There are a lot of options for crafting, from knitting hats and crocheting blankets, to making magnets and door wreaths. Get crafting and find a place to sell your goods. 
7. Hold a Rummage Sale
This serves two purposes: cleaning and raising money. Find out if there are community sales in the area where you can bring your things, or arrange your own sale. You can also use apps or websites like Facebook Marketplace, OfferUp, LetGo, or even Instagram. 
8. Be a Companion
There are many older people who long for company and help with simple tasks that kids often do as chores. Ask friends and neighbors if they know anyone who would like help, or put up a flier, with permission, at church, the grocery store, or in a nursing home in your area.
9. Recycle
You can earn money and be a good global citizen in the process. Search online for where you can take cans, plastic, glass, and other recyclables for cash.
10. Resell
Again, you get to clean out and do good for the environment. Look for video games, CDs, and clothing in good condition. If you ask nicely, parents may be willing to take your goods to a resale store for you if you do the cleaning and packing.
11. Use Crowdfunding
Crowdfunding is the practice of funding a project or cause by raising many small amounts of money from a large number of people, typically via the Internet. There are great resources out there to help teachers, students, and their families set up a direct appeal site to give crowdfunding a try.
12. Be a Reading Buddy
Young kids may need help with continuing to develop their reading over the summer months. Your job is to be a good listener and a role model. This is a great job if you have young kids in the neighborhood.
13. Bake Dog Treats
Bake dog treats and sell them at dog parks, pet stores, and groomers.
14. Hold a Book Sale
Get a group of friends together to hold a book sale at your library. Collect books from the community and promote a sale at your library or school. Set a price to fill a bag with books and let shoppers choose what they like from the selection.
15. Bring The Festival Fun
During holiday parades and festivals, offer to paint faces or put on removable tattoos for donations. You also give away items like glow necklaces or helium balloons with a sign that says you take donations.
---
Are there more ways for students to raise money during the summer that we're not thinking of? Please let us know in the comments below!
For information about the educational tours we provide, please Browse Our Tours.
Originally published March 2017, updated July 2021.