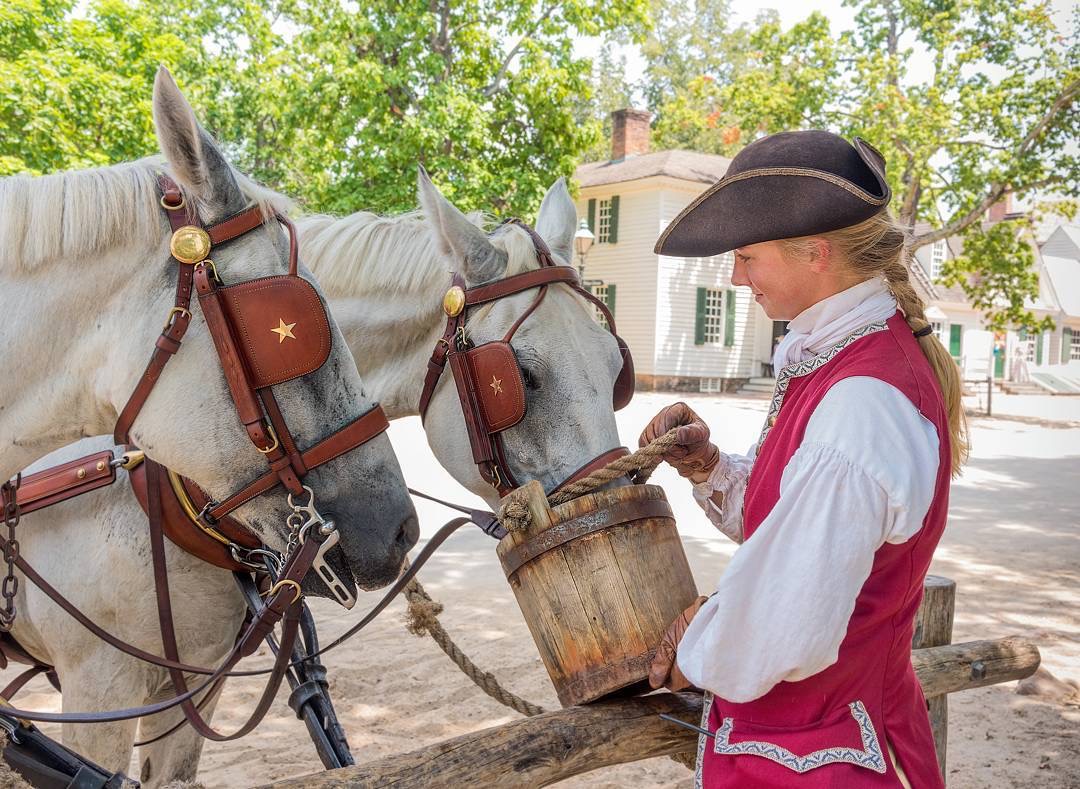 As summer kicks into full swing, our favorite NationsClassroom destinatons are preparing not only for an increase in visitors, but also for an increase in temperatures - especially for our furry friends. So how does a place like Colonial Williamsburg ensure animal safety during the heat of the summer?
According to the Colonial Williamsburg Foundation, the increase in heat brings an increase in precautions for the Rare Breeds program.
Proper hydration is one way the animals are cared for throughout summer. All the animal pastures are filled with automated water bowls that automatically replenish the water when needed, ensuring the animals always have access to water.
While water is the first layer of protection against the heat, the trained staff at Colonial Williamsburg also use the heat index (which combines the temperature with the relative humidity to determine the actual "feel" of the temperature) to tend to each breed's specific needs.
For example, cattle cannot sweat, so they are removed from work at Colonial Williamsburg when the heat index reaches 95°.
Horses, on the other hand, can sweat, so they are able to withstand higher temperatures.
Even still, the working horses start their day with a shower to get clean and cool down. They are washed again at the end of the day, and midday if needed as well.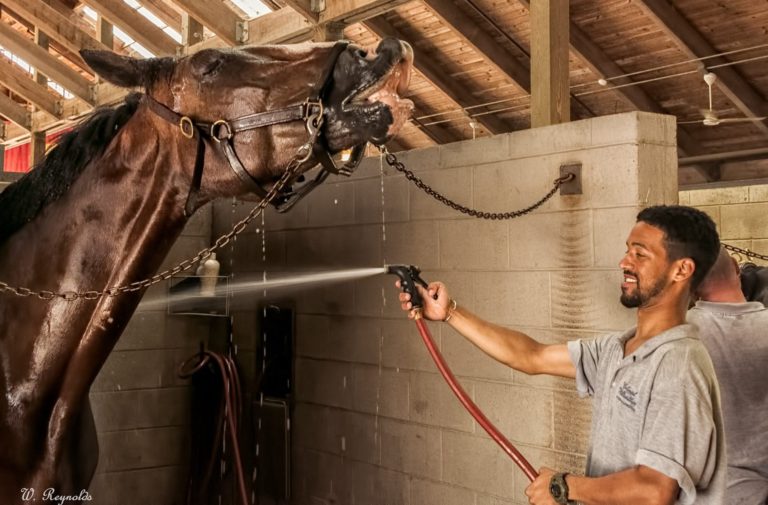 The staff also can protect the horses through their food. The horses are fed grain topped with electrolyte powder. The horses enjoy the taste (the powder comes in flavors like apple and mint), but more importantly, it helps replenish salt lost through sweat.
When the heat index hits 100°, the carriage horses sit out every other ride. This allows for more water breaks and rest in the shade. When the heat index reaches 105°, all carriage rides are suspended.
And it's important to note that when the animals are not working, they are either in a shaded pasture or in the stables with large ceiling fans.
Animal safety at Colonial Williamsburg is of the utmost importance, so please be patient and understanding if the carriage rides are not running during your summertime visit. The staff at Colonial Williamsburg explain: "We apologize in advance for any inconvenience heat advisories cause your carriage ride plans, but we're sure you can understand that everyone's safety is the top priority."
If you are visiting Colonial Williamsburg be sure to browse our many different itinerary options and read our SCHOOL TRIP SPOTLIGHT: Colonial Williamsburg for all our trip advice.
Images from colonialwilliamsburg.com