Q/A Session: What Do School Trip Companies Do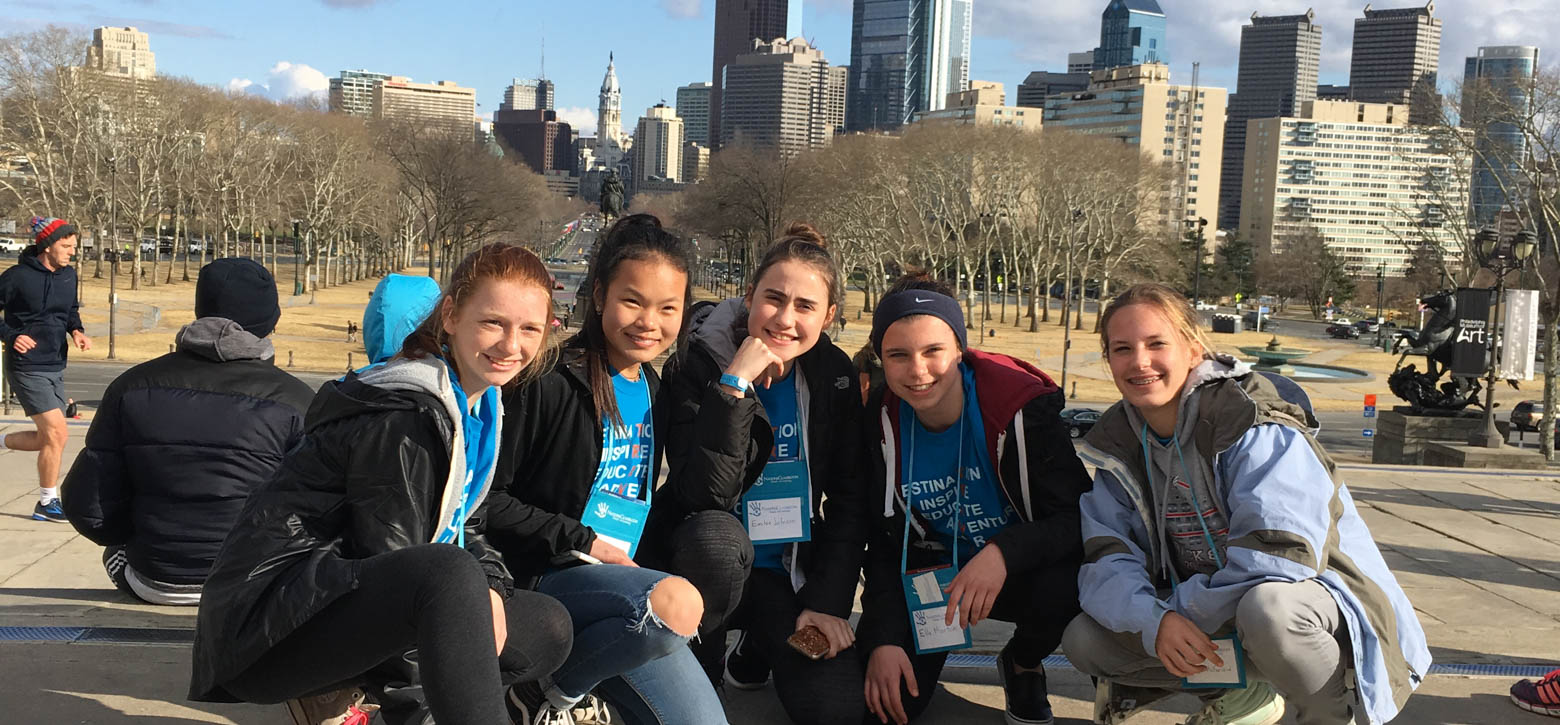 Student travel is undeniably an incredible opportunity for kids of all ages. There's no denying that field trips are valuable experiences that have dozens of long-term benefits for student travelers. So whether you're planning a day trip to a local museum or a week-long tour of the Historic East Coast, your students' lives will be changed for the better.
If you've decided to create a school trip for your students, you've probably looked into some school trip companies. However, if you're new to the student travel game, or you've always planned trips on your own, you may have asked these questions:
What do school trip companies even do?

What's the point of traveling with a school field trip company when I could do it on my own?

Why should I travel with a school trip company?
Not every group needs to partner with a school field trip company, but many trip leaders find it extremely helpful! Let's start with the most important question first.
What do school trip companies do?
When it comes to student travel, maybe the better question is, "What DON'T school trip companies do?" School trips require a lot of planning, from promotion to booking attractions to getting to the airport on time! School trip companies should make that process as easy as possible for teachers and tour leaders. From start to finish, school trip companies should…
Collaborate with the Tour Leader to create the perfect School Trip Itinerary
Assist with promoting the trip to students and parents with flyers and posters
Hold a Registration Meeting to answer Parent Questions
Track Registrations and Payment Plans for Parents
Book all Itinerary Items
Charter Transportation, including transfer buses, motor coaches, and airline tickets
Make Restaurant Reservations
Partner with reputable Overnight Security Companies and Hotels in your destination cities
Review a Draft Itinerary with the Tour Leader a few months before departure
Supply Travelers with any required Travel Gear, including luggage tags, lanyards, and matching t-shirts
Host a Pre-Departure Meeting for Travelers
Provide On-Tour Staff that keeps the tour running smoothly
Offer 24/7 On-Call Support
Anticipate Last-Minute Changes and make alternate arrangements when interruptions happen
Deliver a Great Tour that Meets and Exceeds your Expectations
We can't speak for all school trip companies do, but NationsClassroom is committed to providing a simple and gratifying option for teachers & trip leaders. That means we do everything, so you have time to pay attention to what matters most – your students.
What are the benefits of using a school field trip company?
Whether traveling with 20 students or 200, we think everyone can benefit from traveling with a school trip company. And we're not just saying that because we're a student tour operator! There are hundreds of benefits to traveling with a school trip company, but here are the top three reasons we hear from our Tour Leaders.
Save Time
We know that – nine times out of ten – the people planning student tours are teachers! And even if you're not a teacher tour leader, there's a pretty good chance you have thousands of other responsibilities on your shoulders right now. Partnering with a school field trip company means you have time to focus on your other tasks and leave the trip planning to professionals. So many of our Tour Leaders said they were extra thankful that NationsClassroom handled…
Online Registrations
Payments
Fundraisers & Scholarships
Booking tickets for high-priority tours like the U.S. Capitol & Broadway
Contacting restaurants ahead of time with any food allergies or dietary restrictions
Destination Knowledge
While some Tour Leaders and Teachers know their destination cities just as well, if not better, than we do, most Tour Leaders are new to their destination just like their students. Therefore, one of the benefits of traveling with a student travel company is working with professionals who genuinely know your destination city. Even better, they partner with bus companies and tour guides that are even more experienced!
When you work with a student field trip company, you'll know that everything is taken care of ahead of time.
On-Tour Support
There is a lot expected of chaperones! Chaperones have their hands full from start to finish, from wake-up calls and room checks to wrangling students in a gift shop. When you partner with a school trip company, you have an added layer of support built into your travel experience. Different companies offer different levels of service, but here are the helpers you have on tour with NationsClassroom…
24/7 Tour Central On-Call Support – Always real people, never a robot!
Student Travel Consultant – Your #1 contact in the office who takes care of your tour from start to finish.
On-Site Coordinator – Your best friend when you arrive in your destination city, they'll manage your tour from behind-the-scenes.
Professional Tour Guide – The "rock-star" of your tour, they'll be with you all day long to ensure your kids are having a great time.
Bus Driver – Your friendly neighborhood transportation manager, they'll make sure you stay on schedule and are expert navigators.
Overnight Security – Giving you the chance to rest easy at night, they'll make sure students stay in their rooms after lights-out.
Should I work with a school trip company?
Our answer will always be a resounding YES! Whether you partner with us at NationsClassroom or work with another tour operator, we genuinely believe that a school trip company can make your trip easier to manage and help keep your students engaged on tour.
Wherever your students are traveling, we'd love to help simplify the experience for you. If you're interested in learning more about partnering with one of our Student Travel Consultants, book a time to chat with us.