How Field Trips Provide Value Outside of the Classroom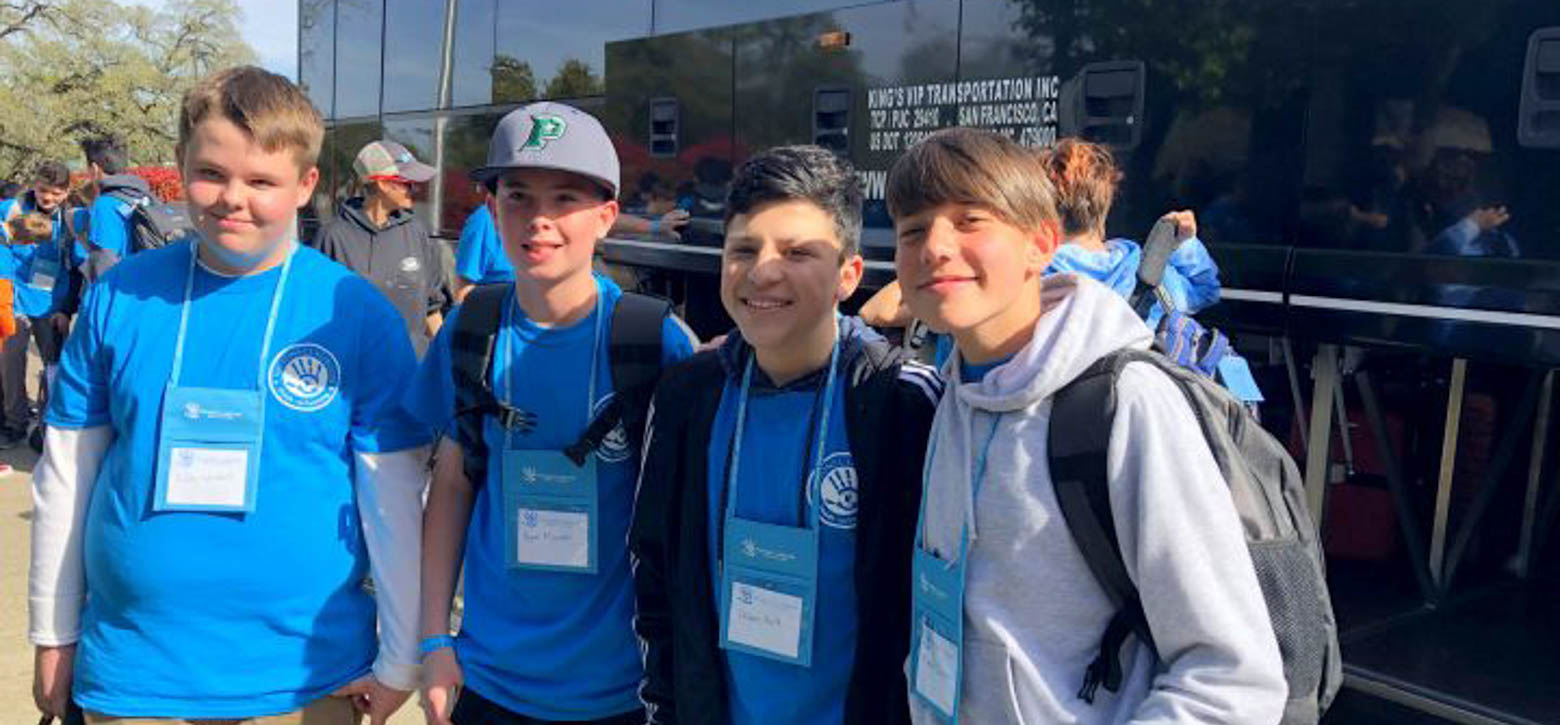 Many teachers have already fallen in love with student travel. The excitement of introducing a new trip, the thrill of seeing your students enjoy learning, and the sense of pride you feel when the lessons finally click make every stressful trip planning step well worth the work.
But if you've never traveled with your students before, or you're a parent who's never sent their kiddo away on a school trip, you may be wondering if it's worth it. School trips seem like a waste of time for many educators and parents. However, studies over the last few years have shown that the value of field trips far outweighs the extra work it takes to organize one.
There are many reasons for students to travel on school trips, but here are some ways to explain the educational value of field trips.
Personal Development
In a Student & Youth Travel Association study, 74% of teachers believed that travel positively impacted their students' personal development. Not only that, but 79% of teachers thought that travel was a priority for increasing their student's cultural awareness. A field trip can have dozens of positive social effects on your students, not to mention the personal growth opportunities! School trips aren't all about academic gains; they also allow you to teach students about travel safety, money management, and critical thinking skills.
Prioritizing inclusion during the trip planning process to highlight different itinerary items related to different cultures and communities not often discussed in your classroom.
A great way to prioritize your student's personal development is by teaching gratitude while visiting your destination city by honoring veterans or serving the local community.
Hands-On Learning
School trips give students access to resources they often can't have in the classroom. Access to primary source documents and hands-on learning opportunities make student field trips fantastic additions to lesson plans. Students are very likely to meet and exceed curriculum standards on field trips.
Many museums offer STEM programs that tie different science, technology, engineering, and mathematics lessons to exhibits and content. One of our favorite hands-on STEM locations is the Museum of the U.S. Army in Washington, D.C.
All school trip destinations offer historical programs, but some have more hands-on activities than others. One of the most interactive historical programs is the Tea Party Ship in Boston.
Academic Impact
Students experience a lot of learning opportunities on a tour that they would not find anywhere else, which adds to the value of a field trip. In addition, some studies showed that field trips led to higher test scores and engagement in the classroom. 95% of adults who traveled multiple times during their teen years were more likely to graduate from high school than those who did not. Not only does travel affect your students during their time in school, but it can also influence their future careers and college experiences.
Studies show that students often connect their travel experiences with their career aspirations. School trips to Florida offer many career-focused programs to spark your student's curiosity!
Bringing your students on a College & University tour is an excellent option for high school groups. Check out our College Prep Tours in Virginia, New York, and Atlanta.
---
The value of field trips is immeasurable, but if you're looking for more reasons to start planning your next school trip, book a time to chat with one of our Student Travel Consultants. Or, feel free to learn more about our school trips by exploring our destinations and sample itineraries.