Prioritizing Inclusion on School Trips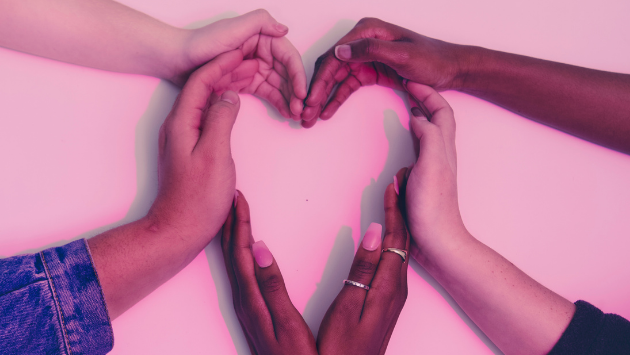 We've all seen it happen. For one reason or another, one student ends up sitting alone on the playground or at lunch. It could be because they're new to the school, or it could be they don't "fit in" with the other students. Whatever the reason, they aren't being included.
A recent article from Teach & Travel called "Prioritizing and Implementing Inclusion" encourages prioritizing inclusion on school trips. Let's take a look at some ways we can promote inclusion in our students, as well as ways we can make our itineraries more inclusive.
---
The article defines inclusion as "a commitment to include perspectives that are discounted or omitted because of bias—unconscious and conscious." Whether this commitment is to your students' relationships with each other or to creating an itinerary that highlights often untold stories, it's essential to promote inclusion on your school trip.
Creating Community
Probably the more difficult task is to create an inclusive community among your students. This is especially true of the students joining your school trip. The last thing anyone wants is to see a student left out while they're miles away from home.
Teach & Travel recommends teachers ask themselves questions about how they define inclusion:
Do you want students to know more about others and return feeling their circle of friends has grown and relationships strengthened?
Is it acceptable for the same group of people to hang out together during travel?
Is it OK to stay in the same pod every time we share a meal, get on the coach or break into tour groups?
Will the sites and attractions you visit take into account what will excite, teach, and broaden the minds of all students?
It's up to you to define and encourage inclusion among your students, but they're the ones who will make it a reality. Once you have a clear idea of what you want to do, set up a time to talk with your travelers about your goals.
Just like in our blog post "Managing Screen Time on School Trips," this article encourages having an open dialogue with your students about inclusion while using examples that relate to your students. For example:
"How many of you will invite a classmate you don't normally interact with to sit at your table—or are you willing to go ask to join them? Raise your hand if you want everyone to feel a part of this travel experience and you're committed to making new friends."
It's easy to say that you want everyone to feel included, but it's another thing to carry out that goal. Make sure to remind your students when possible of their commitment to inclusion and community. You can do this by asking students to sit with a new friend on the motorcoach each day, invite new people to eat meals with them, or explore museums with different groups. The article points out that, "Positive reinforcement and gentle reminders will create inclusive behaviors that, hopefully, become second nature."
Designing an Inclusive Itinerary
Teach & Travel poses the question, "In what ways does traveling help students better understand inclusion?" The answer to this question depends on the trip leader who, when working with a Student Travel Consultant, designs and personalizes the itinerary.
One factor to consider when designing an inclusive itinerary is understanding how to best engage your travelers. A school trip has the potential to be life-changing, eye-opening, and interactive. But it also has the potential to be a dull march from museum to museum. The best way to ensure your trip is engaging for your students is to have an expert tour guide who will ask questions, share stories, and bring the content to life for your students.
Another factor to consider is what attractions you include on your itinerary. Teach & Travel points out that "our country increasingly recognizes how presenting only one view of history creates a feeling of exclusion." There are so many ways to highlight the often unheard stories from American history on a school trip, and your Student Tour Operator can suggest historic sites that make your itinerary more inclusive.
(Check out our blog post on Highlighting African American History on a Washington, D.C. Trip, or learn about incorporating American Indian history on a school trip to the National Parks.) 
Prioritizing inclusion on your next school trip may seem overwhelming at first, but the benefits are incredible. Not only will you be adding more value to your tour experience, but you'll also be helping your students become better citizens of the world!
---
Interested in creating a customized itinerary to the Historic East Coast, Florida, or the National Parks? Book a meeting with one of our Student Travel Consultants today.
Originally published October 2020, updated March 2021.