Happy 133rd Birthday to the Statue of Liberty!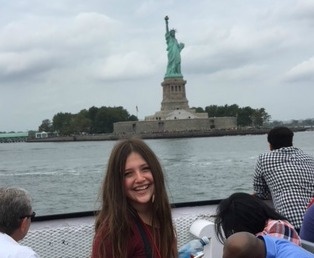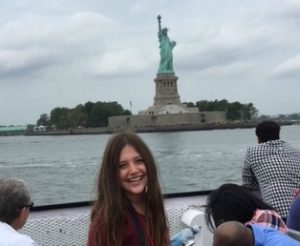 Today marks 133 years since the Statue of Liberty was dedicated in New York City in 1886.  The famous symbol of American freedom stands on Liberty Island in New York Harbor in New York.  As one of the most recognizable statues in the world, no class trip to New York City is complete without a visit to the Statue of Liberty.
Read on to check out our 5 favorite ways to experience the Statue of Liberty with students.
The copper statue, designed by French sculptor Frédéric Auguste Bartholdi and built by Gustave Eiffel, was a gift from the people of France to the people of the United States.  And while the statue was presented to the United States in 1876, the gift from France wasn't even put on its pedestal until 1886 after funding and engineering delays.
Today the Statue of Liberty is cared for by the National Park Service and serves as the famous welcoming figure to immigrants and visitors alike.
When our student groups travel to New York City, we have many different options for student to view the Statue of Liberty.  Let our licensed tour guide Tommy Ess take you through some of his favorite options for student groups to experience the Statue of Liberty.
Browse our different options for NYC travel itineraries or reach out to one of our experienced travel consultants to plan an itinerary unique to your group's needs.