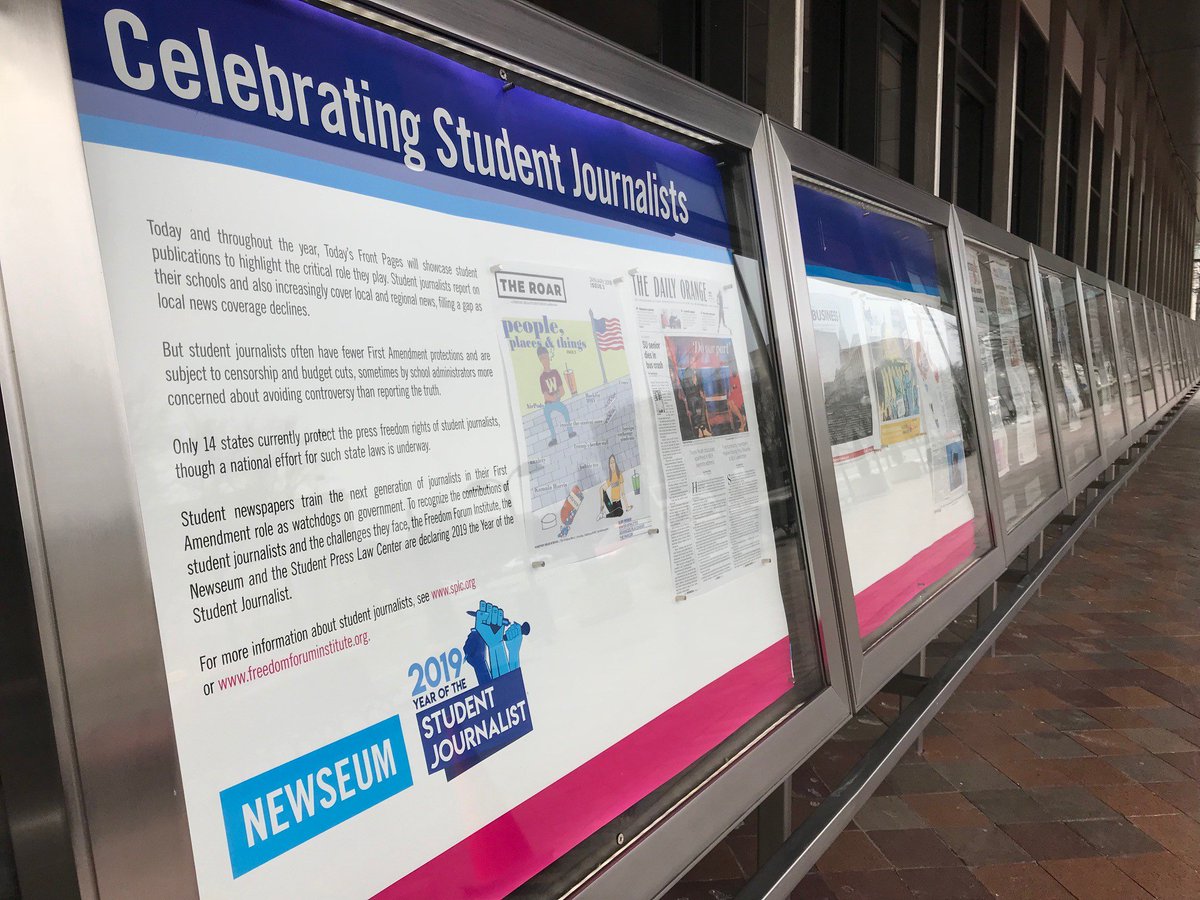 Does your school have a student newspaper? Would you like your school newspaper featured on the most famous street in the U.S.? The Newseum in Washington, D.C. is showcasing student newspapers on their Front Pages app and as well as on their digital display on Pennsylvania Avenue - and yours could be next!
This effort is in conjunction with the Newseum's previously-announced 2019 theme: the Year of the Student Journalist. This theme that can be seen all throughout the Newseum's various exhibits.
If you are interested in having your student newspaper featured, email frontpages@newseum.org.