SYTA's Covid-19 Student Travel Toolkit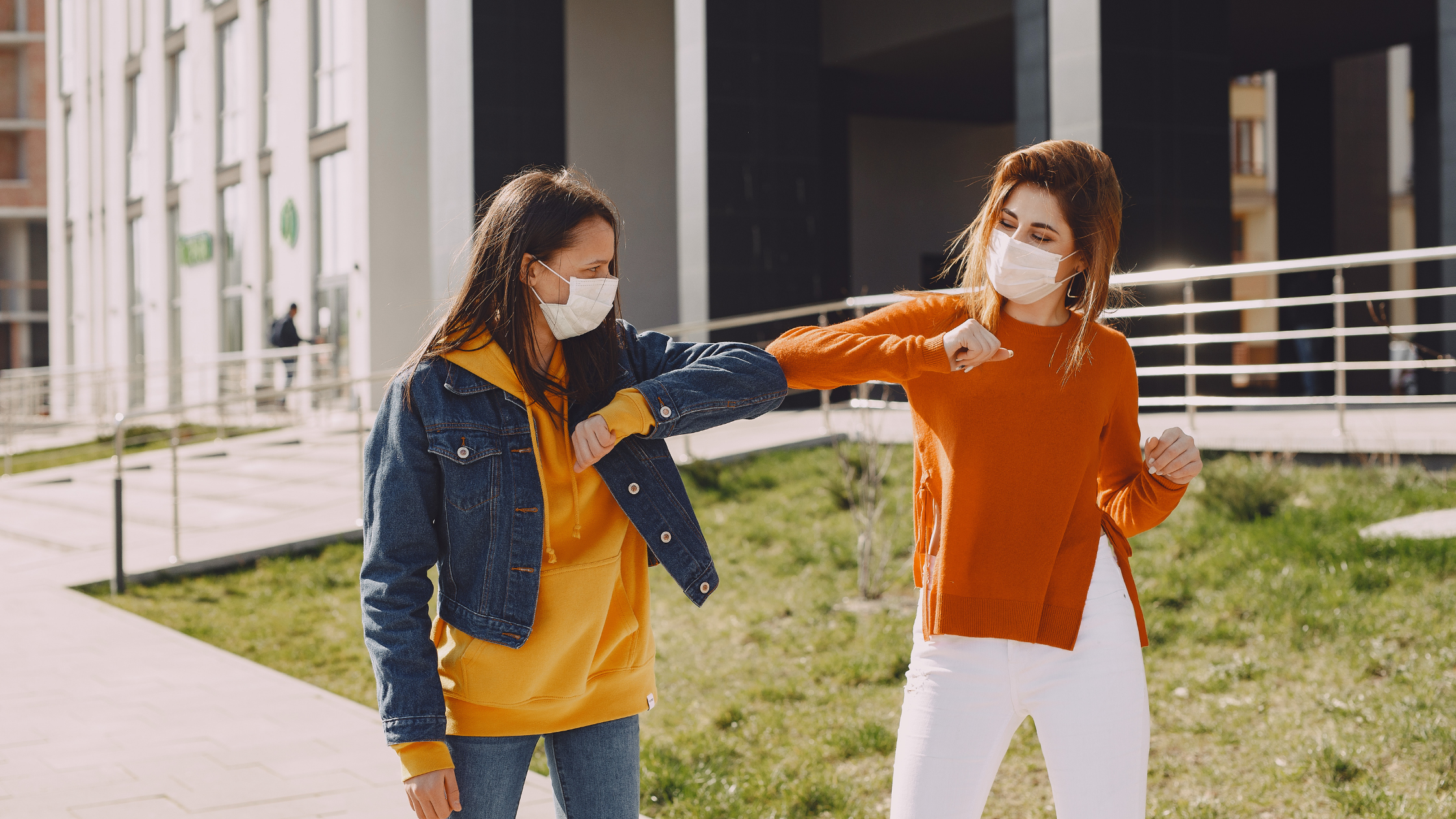 With vaccines and therapeutics on the horizon, many teachers are looking to restart their annual trip in 2022. Even when we've put this pandemic completely behind us, there will be aspects of travel that are forever changed. The Student Youth Travel Association has worked tirelessly through the pandemic to create resources for travelers focused on health, hygiene, and a safe return to travel.
Recently, they published the Covid-19 Travel Toolkit, a 23-page document that answers your questions about how each stage of the trip planning process can be adjusted to focus on safety and wellness. Here are some of our favorite highlights.
Pre-Planning
There are a few new questions you'll need to answer before planning your school trip. Covid-19 restrictions vary depending on the state you live in, your destination city, and your school district! Make sure you consider the following:
Does your school have health and safety practices for travel that you should consider?
Will the school be providing a nurse during the tour?
Will pre-screening be required by the tour operator or the destination?
Will your school be providing personal protective equipment (PPE) to tour participants, or will individual travelers be required to bring their own?
Who will be responsible for caring for a sick tour participant?
If you don't have all the answers, don't worry! Your Student Tour Operator will likely have procedures in place that will help the planning process go smoothly.
During Your Trip
Once you have your pre-planning complete, you should have a clear plan in mind for what to do while you're on tour. Many aspects of your trip will likely look different while there are still Covid-19 restrictions in place. Here are a few things to consider:
Hotels have changed how check-in, room service, and meals work to keep travelers safe during their stay. You'll probably experience contactless check-in and breakfast (or boxed breakfasts). Most hotels have suspended daily housekeeping in occupied rooms, so you'll be responsible for keeping the room tidy for the duration of your stay.
Motorcoach companies have increased their cleaning protocols and implemented new daily cleaning schedules. The American Bus Association (ABA) encourages trip leaders to assign seats on the motorcoach so travelers always stay within small pods.
Some airlines continue to block the aisle seat to maintain social distancing while in flight. Additionally, there will be limited in-flight services. Masks will be required for all travelers for the foreseeable future on most major airlines.
While on tour, split your group into smaller, chaperone-led "pods." For the duration of the tour, travelers should stay with their pods when visiting museums, eating meals, and riding on the motorcoach.
Explain and enforce CDC guidelines:

Wash your hands often.
Use hand sanitizer and sanitizing wipes often.
Avoid close contact with those outside of your group.
Wear a face mask in all public places.
Monitor your health (daily temperature checks are encouraged at breakfast each day).
Post-Travel
When your group returns home, it's smart to encourage a 2-week quarantine. Make sure travelers know they should monitor their health. If symptoms appear, the traveler should get tested as soon as possible and inform their trip leader. The trip leader should then report to the Tour Operator and decide how to communicate with the rest of the group.
Please note that these considerations and suggestions will potentially change as Covid-19 restrictions and protocols change over time. You can learn more about traveling by visiting the Student Youth Travel Association website, or by reading their Covid-19 Travel Toolkit. For the most up-to-date information, always refer to CDC guidelines.
The Student Travel Consultants at NationsClassroom can also answer your questions about how we're working with our vendors to ensure a safe experience for all our travelers.
---
When you're ready, we'd love to help you create the school trip of your dreams. Browse our destinations, or reach out to one of our Student Travel Consultants today to learn more.
Originally published March 2021, updated August 2021.