Top 5 Colonial Virginia Tour Sites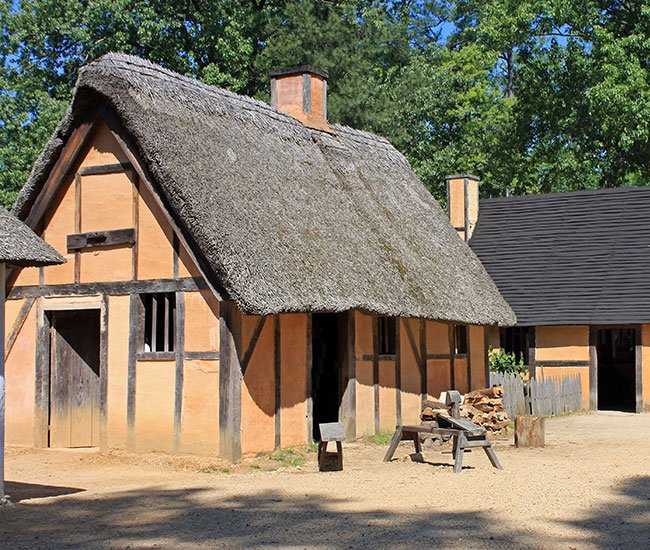 Colonial Virginia is only a few hours from Washington, D.C., but is often overlooked by school groups who would rather travel to New England. While our New England destinations are incredible, there is still a lot to say about the Historic Triangle!
Colonial Virginia offers more than just lessons in history. Times of war are often times of advancements in science, engineering, and technology. By studying these concepts in a historical context, students discover how advancements are made! Here are our top five favorite Colonial Virginia Tour sites for student groups.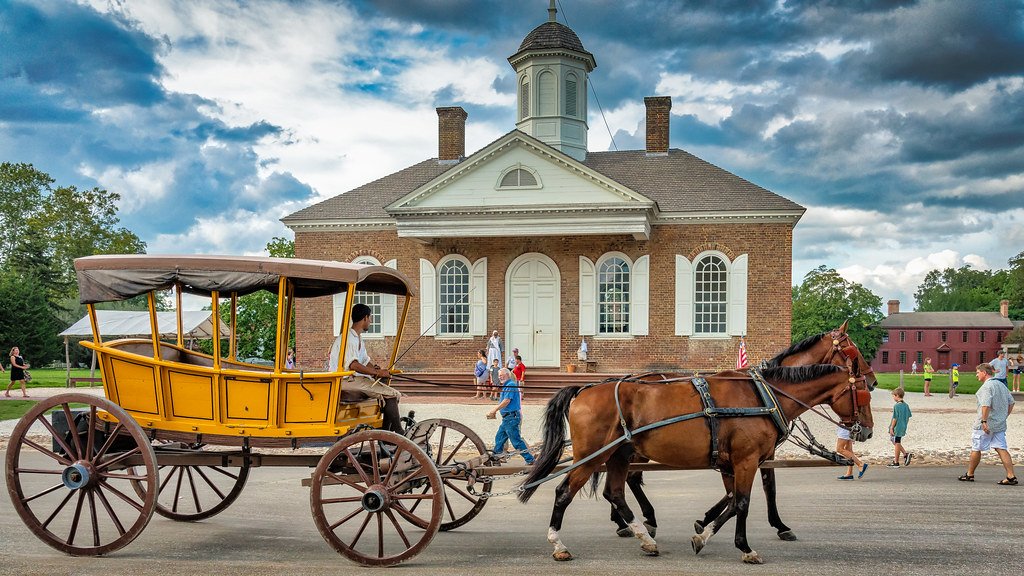 Students can step back in time while visiting Colonial Williamsburg. While many groups choose to start their visit at the Visitor's Center, there is no "right" place to start your tour. Williamsburg's historic area along Duke of Gloucester Street features taverns, shops, and staff members dressed in period clothing. Colonial Williamsburg is a living history museum, and the staff makes it feel as if you have stepped back in time once you set foot on the property.
Colonial Williamsburg is also fun to visit after dark. After a long day of touring, students can participate in an evening program like Trial of a Patriot, To Hang a Pirate, or Cry Witch. If you're looking for something spookier, Williamsburg also hosts nighttime ghost tours through the historic areas.
Average Visit Time: 2 to 3 hours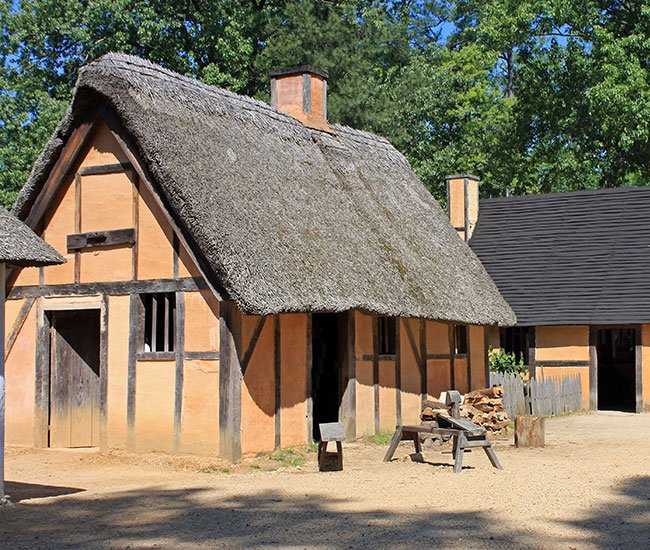 Like its neighbor, Colonial Williamsburg, Jamestown Settlement is a living-history park and museum. Jamestown was the first permanent English colony, but it was also home to native Powhatan Indians. While visiting Jamestown, students will hear the stories of 17th Century Virginia from the European settlers, Powhatan Indians, and African slaves.
The site includes an indoor gallery and outdoor exhibits like the recreated James Fort as it was in 1610, a recreated Powhatan Village, and replicas of the three ships that brought the first settlers.
Average Visit Time: 2 hours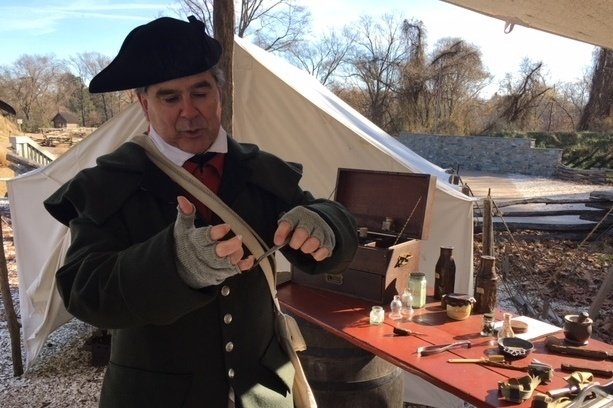 Recently renovated in 2018, The American Revolution Museum at Yorktown "tells the story of our nation's founding." The interactive museum features an introductory film, Liberty Fever, immersive exhibits, and hundreds of artifacts. The museum also has a 4-D theater that "transports visitors to the Yorktown battlefield in 1781, with wind, smoke and the thunder of cannon fire."
In the outdoor living-history areas, visitors can visit recreations of a military encampment and a Revolution-era farm. The Continental Army encampment portrays the life of soldiers during the Revolutionary War. Students can speak with historical interpreters, watch musket firings, and march in military drills. The farm offers students the opportunity to learn what life was like in the 18th century for Americans and those they enslaved.
Average Visit Time: 2 to 2.5 hours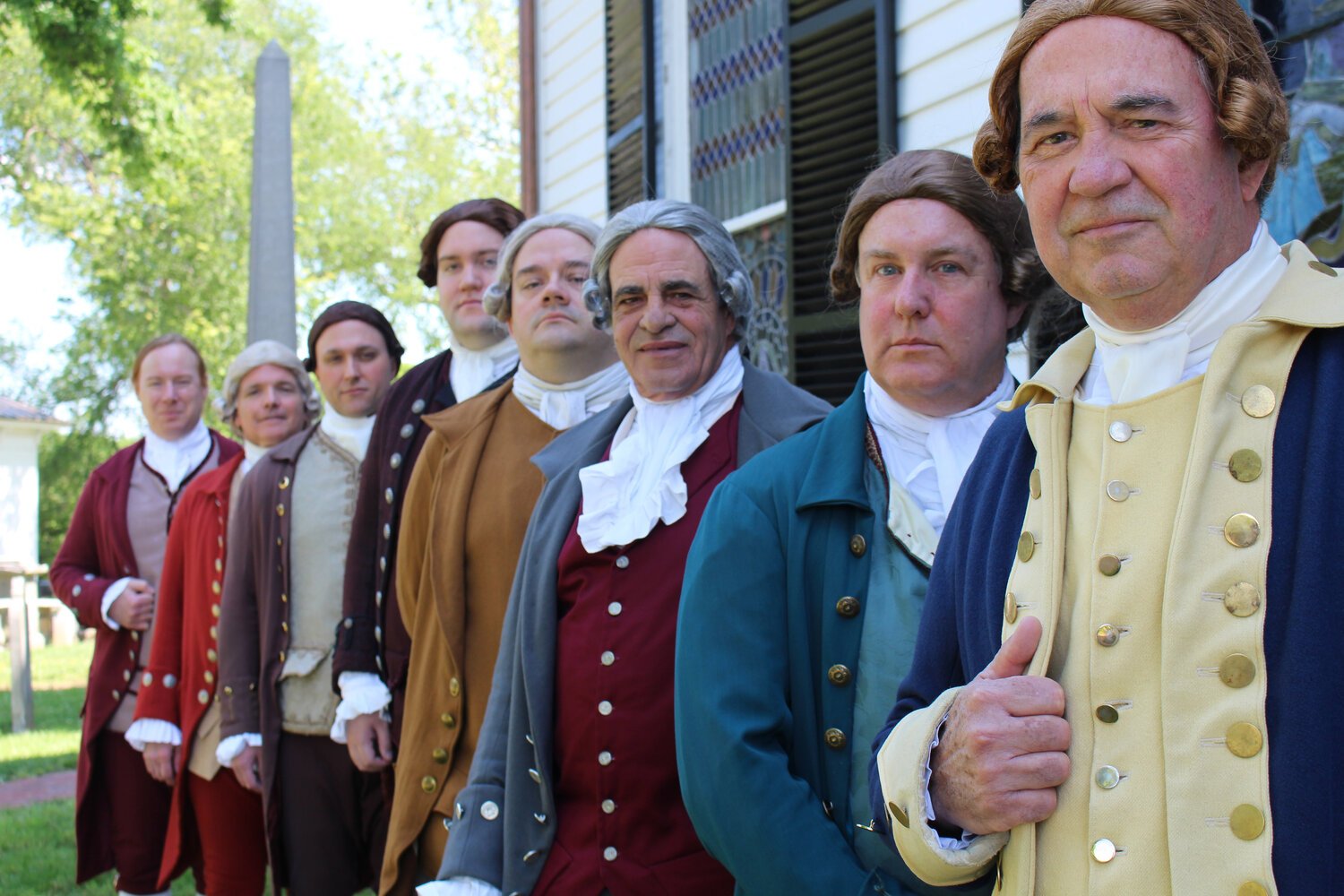 There are still plenty of colonial history sites outside the Historic Triangle, one being St. John's Church in Richmond, Virginia. St. John's Church is the historical site where Patrick Henry gave his fiery "Give Me Liberty Or Give Me Death" speech in 1775.
For about thirty minutes, a costumed tour guide will discuss the church's history, Virginia's role in the American Revolution, and the debates of the Second Virginia Convention with your students. While the shorter tour will cover aspects of Patrick Henry's speech, groups usually opt to stay longer and watch a live reenactment of the speech during their visit.
Average Visit Time: 30 minutes to 1 hour (depending on programming)
5. Colonial Presidential Homes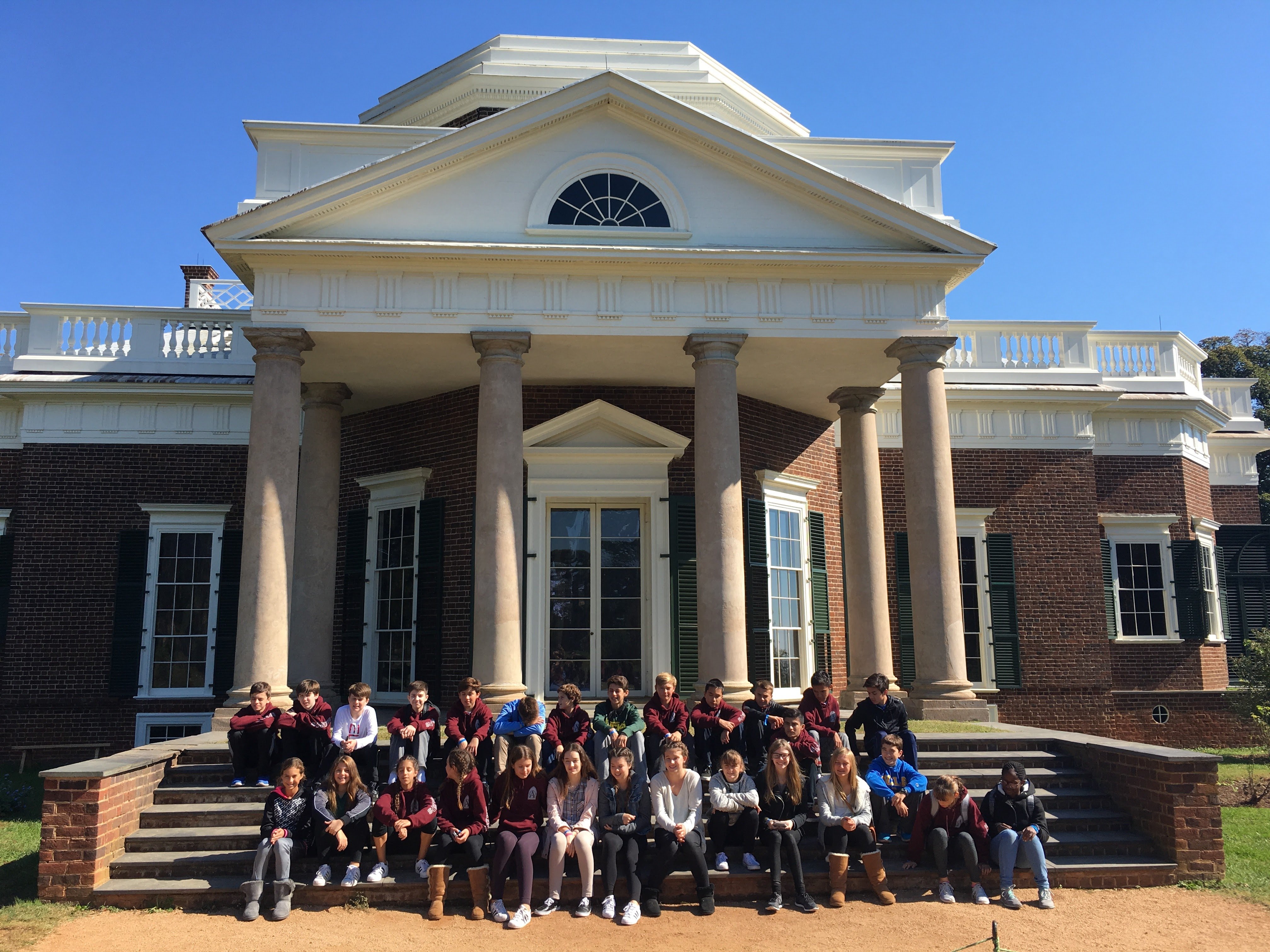 Virginia is lucky enough to have several presidential homes throughout the state, including our earliest presidents.
Mount Vernon, home of George Washington, is located in Alexandria, Virginia. Students can walk through Washington's house and gardens and explore the slave quarters and working farm on the property.
Monticello, one of Thomas Jefferson's homes, is located in Charlottesville, Virginia. Though he spent much of his life traveling, Jefferson designed the home and gardens himself. In addition, there are two other properties in Virginia associated with Jefferson (Tuckahoe Plantation and Poplar Forest).
Montpelier, James Madison's home, is located close to Monticello. The architect of the U.S. Constitution was small in stature but one of the most influential Founding Fathers.
Average Visit Time: 1 hour to 1.5 hours (depending on venue)
---
Ready to visit Colonial Virginia? Talk with one of our Student Travel Consultants to create a customized itinerary for your students!
Originally published July 2020, updated March 2022