Experience a Revolution
Trip Length: 4 days, 3 nights
The past and the present live alongside each other in Boston, giving students a unique opportunity to make connections not possible in the classroom. Boston is best known as the home of revolutionary ideas that inspired a new nation.
Trip Highlights
Plimoth & Pawtuxet Museum
Minute Man National Park
Salem Witch Museum
Bunker Hill Museum
U.S.S. Constitution
Boston Duck Tour
Boston Tea Party Ship, and much more...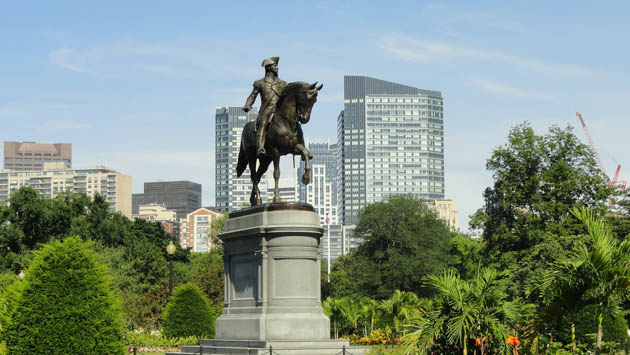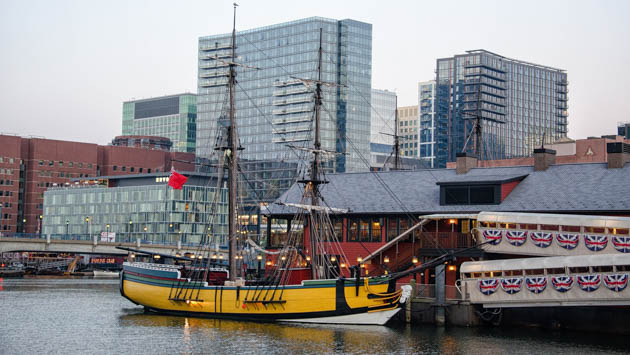 Below is a sample itinerary that may be customized to meet the needs of your group.
Day 1: Plymouth
Your group will be welcomed at your morning arrival to Boston.
Meet your NationsClassroom Tour Guide. Board your tour coach bus.
Travel to Plymouth, MA
National Forefathers Memorial Park
The first English colonists made war and then peace with the Natives here, and later, celebrated their friendship with the first Thanksgiving dinner. Visit the landmarks that honor this piece of American history with a stop at Plymouth Rock and the National Forefathers Memorial, which are both parts of the park.
Plimoth & Pawtuxet Museum
Formally known as Plimoth Plantation, Plimoth's permanent, outdoor exhibits include a 17th Century English Village, Wampanoag Indian Site, Grist Mill, and craft center that recreate the sights, sounds, and stories of the 17th century. This living, interactive museum complex tells the interwoven stories of the English and Native inhabitants of this area.
Plimoth Historical Dinner
Take a savory journey into the past as your group sits down to a 17th-century meal filled with the finest food. Your modern host will guide you through your meal while visitors from the past and historians from today answer your questions about England and Plymouth, old and new. During dinner, you also will be entertained with centuries-old psalms and song, making this an experience your group will remember
Dead of Night Ghost Tour
During your evening program in Plymouth, your group will walk some of the oldest streets in America with an expert guide to learn about local legends, mysteries, and folklore.
Overnight in the Boston area.
Day 2: Salem & Gloucester
Day 3: Bunker Hill, Boston Duck Tour & Evening Activity

Plan Your Dream Tour Today