5 Experiences You Should Include in Your Grand Canyon Trip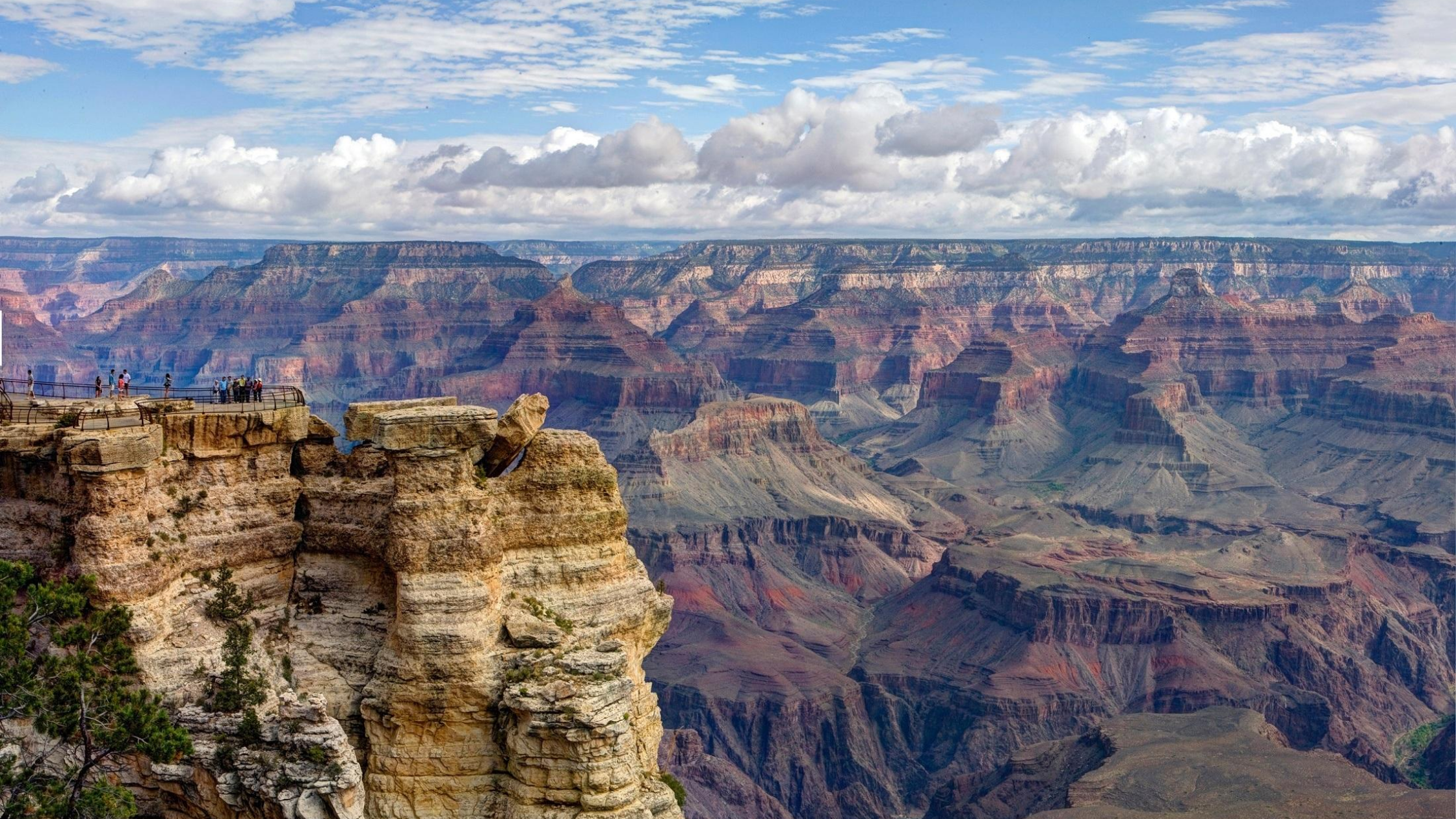 Boasting some of the most unbelievable views in America, the Grand Canyon offers hands-on STEM educational programs, rich cultural experiences, and adventures for all ages. 
But other than observing grand views, what else can student groups do while visiting the world's largest canyon? 
Here are 5 of our favorite things to do while visiting the Grand Canyon!
1. Explore the Grand Canyon
There's so much more to the Grand Canyon than just viewing it from the edge. The National Park Service organizes excellent STEM programs for students, and plenty of local organizations customize programs for visitors. There are also many different ways to explore and experience the Grand Canyon. Whether you ride a bike, go off-roading in a Hummer, or hike the rocky trails, students will have an unforgettable experience.
2. Lowell Observatory
You don't have to wait for the stars to align to experience a great science program with your students. Lowell Observatory is where Pluto was discovered in 1930 and has several telescopes used by current researchers. Groups are welcome to tour the facilities to learn about astronomy, historical discoveries, and modern scientific research. Students can also use the six telescopes on The Giovale Open Deck Observatory to view the stars on their own!
3. Recreation & Adventure
If you're looking for an afternoon of extreme fun, several parks throughout Arizona can satisfy your thirst for adventure. Students can spend the afternoon climbing, sliding, exploring, and racing through the obstacle courses, zip lines, and trees outside Flagstaff. Zipline or ropes courses have height restrictions, so this activity best suits high school students.
4. Meteor Crater
Nearly a mile in diameter, Meteor Crater claims to be the "best-preserved meteorite crater on Earth." The crater is a result of a meteor colliding with earth approximately 50,000 years ago. Groups should visit the Interactive Discovery Center to see pieces of the meteor and learn more about asteroids, meteorites, and space. Most student groups choose to join a guided hike around the rim of the crater with an experienced museum guide.
5. Native American History & Culture
Many Native American tribes consider the Grand Canyon and surrounding areas sacred. The Navajo and Hopi reservations border Grand Canyon National Park to the west, and the Havasupai and Hualapai reservations are located to the south. Hundreds of educational programs hosted by these tribes can give students insight into Native American history, culture, and life.
---
Interested in planning a trip to the Grand Canyon or another National Park? Check out our itineraries, or book a meeting with one of our Student Travel Consultants today!