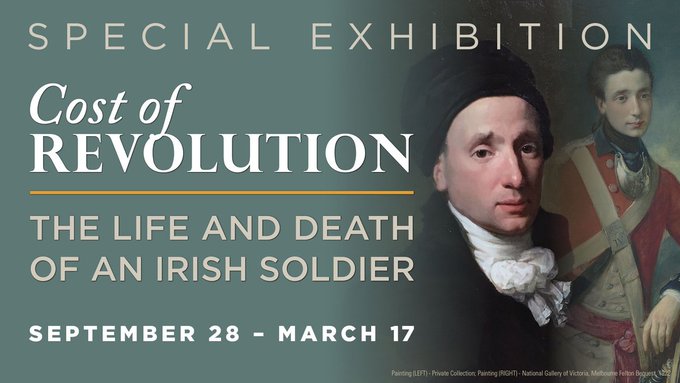 A new special exhibition is opening this weekend at the Museum of the American Revolution in Philadelphia. The exhibit is set to give visitors a glimpse into the lives of soldiers in both the American and Irish Revolutions through the artwork of artist Richard St. George.
The Museum of the American Revolution shares, "Follow the untold story of Irish soldier and artist Richard St. George, whose personal trauma and untimely death provide a window into the entangled histories of the American Revolution of 1776 and the Irish Revolution of 1798."
In 1776, St. George joined the British Army and experienced the traumas of war, including a serious head wound at the Battle of Germantown. During his nearly twenty years of soldier life, he made sketches, published cartoons, and commissioned portraits and paintings to document his experiences and emotions.
Cost of Revolution: The Life and Death of an Irish Soldier will run from September 28, 2019 - March 17, 2020. Cost of the exhibit is included with the purchase of a general admission ticket to the museum.
---
Student groups who travel to Philadelphia love making a stop at the Museum of the American Revolution. Check out our many different Philadelphia and Historic East Coast trip itineraries.