Top 5 New York City Tour Sites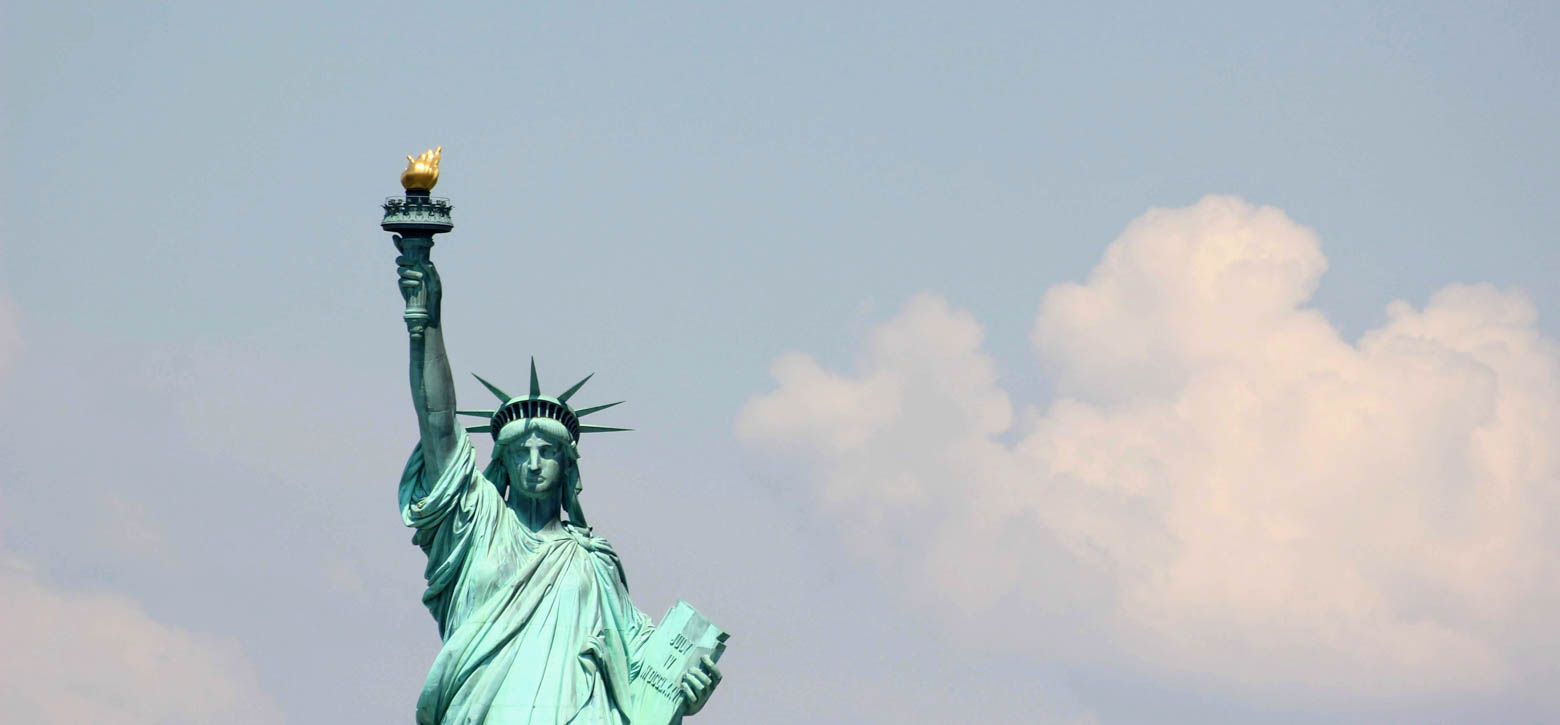 New York City is the cultural capital of the United States, and it's a place for your students to be inspired by the American Dream.
This is a city of historical sites, architectural achievements, scientific advancements, and artistic performances. From the soaring skyscrapers to Ellis Island, a school trip to New York City teaches students what it means to follow their dreams.
Here are the five most popular attractions that always make their way onto our New York City itineraries!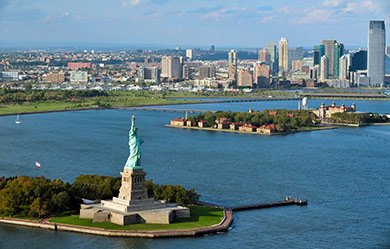 Like the thousands of immigrants who traveled by ship in search of the American Dream, the Statue of Liberty should be one of the first stops on your student's trip. There are several ways your group can enjoy the Statue of Liberty, but we suggest taking a ferry ride out to the islands and touring both.
Typically, groups will visit the Statue of Liberty first and tour the museum. Students can walk around the pedestal and admire the statue as many early immigrants would have. After your group finishes their time at the statue, they can ride the ferry to Ellis Island to explore the Immigration Museum.
If you don't have an entire morning to visit both islands, you can opt for a water-only tour that will ferry your group around the islands while a licensed NYC tour guide narrates.
Average Visit Time: 4 Hours (1 hour for water-only)
2. Guided Walking Tours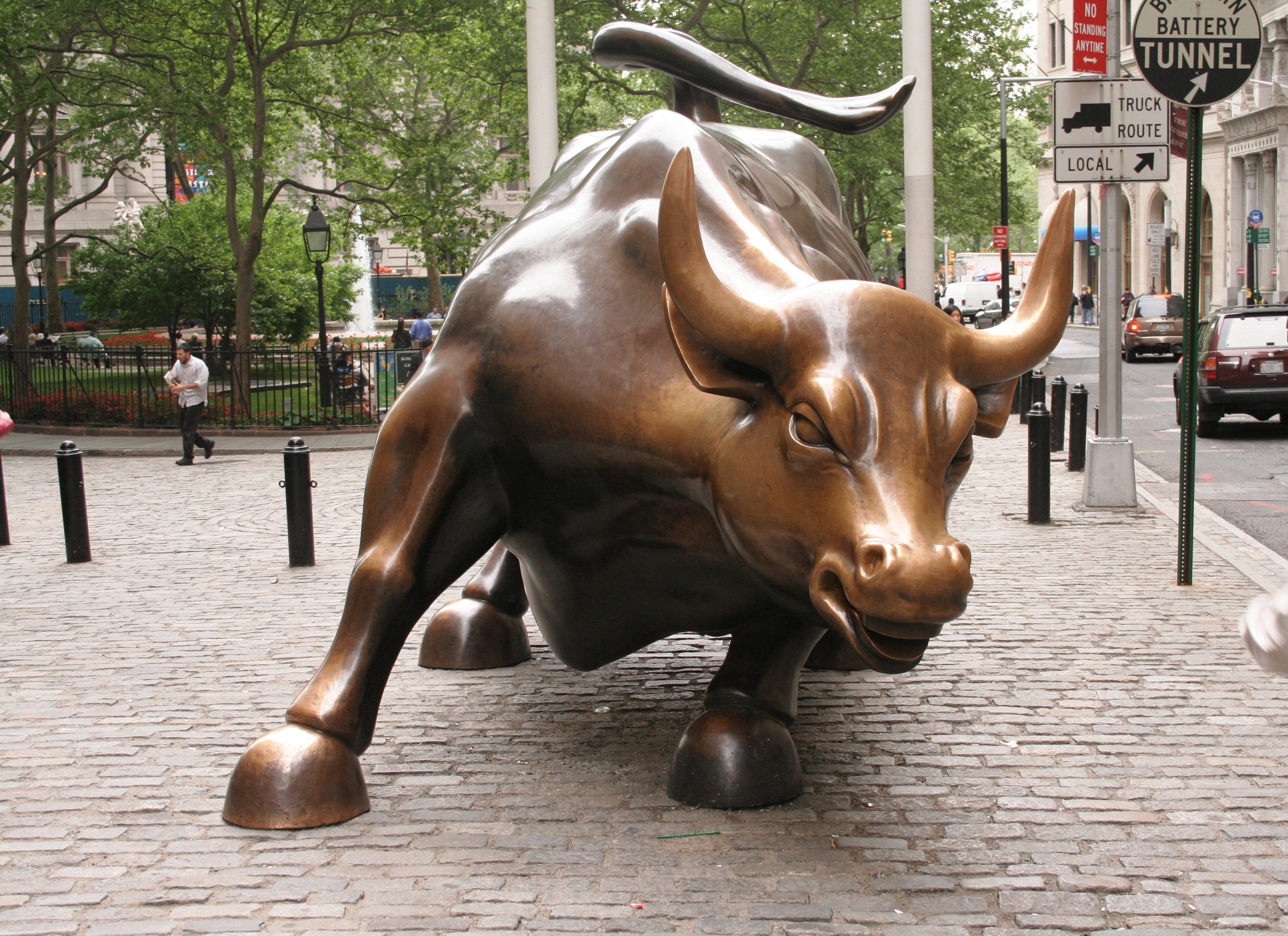 Who needs a museum to visit when the New York City streets are historic sites themselves? NationsClassroom tour guides offer incredible walking tours throughout some of New York Cities most historic areas. Here are some of our favorites:
Central Park: The oldest park in the United States of America and the location of over 300 iconic movies.
Financial District: At the heart of the American government and capitalism, this district is home to places like the Federal Hall, the Wall Street Bull, the U.S. Customs House, and Trinity Church.
New York Ethnic Boroughs: Enjoy the unique ethnic and cultural areas of NYC, including Chinatown, Little Italy, Soho, and Greenwich. The distinctive architecture, history, and shops in each part of the City are like new worlds to explore.
Midtown: Experience the largest commercial, entertainment, and media center in the U.S. that includes Rockefeller Center, St. Patrick's Cathedral, NBC Studios, and the Chrysler Building.
5th Avenue: Historic landmarks and stylish retailers await your group in one of America's most expensive shopping districts.
Upper Manhattan: Typically a driving tour, upper Manhattan is home to St. John the Divine, Grant's Tomb, Harlem, Columbia University, and Museum Mile.
Average Visit Time: 1 to 1.5 hours (varies by tour)
3. Broadway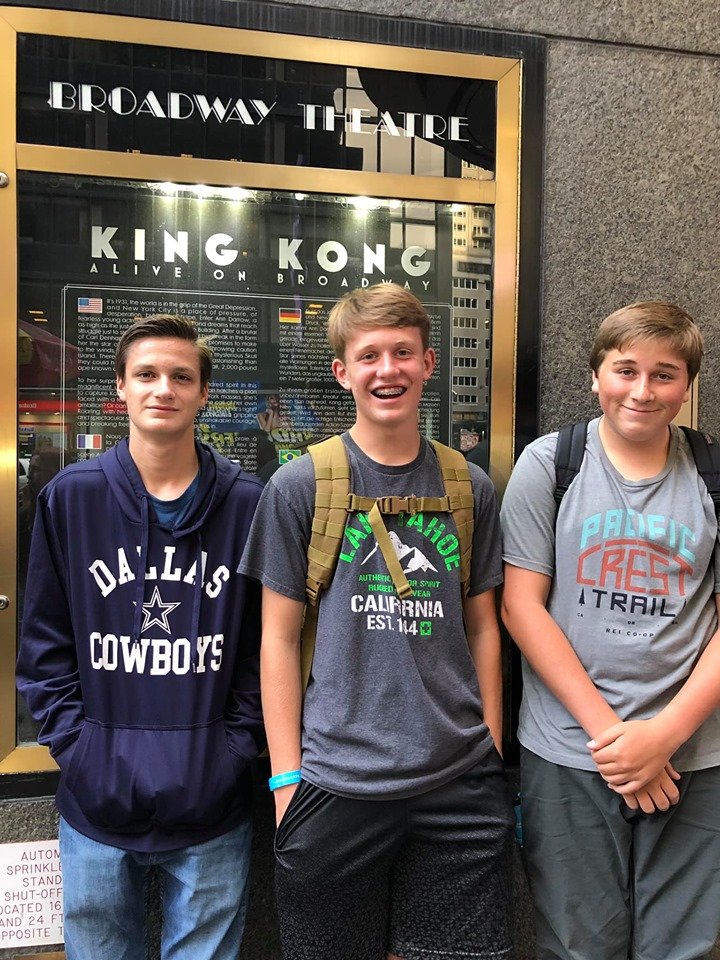 You should never leave New York City without experiencing Broadway. Many of our student groups dedicate a whole evening to the arts by beginning their journey in the heart of the Big Apple, Times Square. Navigating Times Square can seem overwhelming, but it is a must-see for students. Eat dinner together, or split up into groups with cash allotments, and then reconvene in time for the show.
There are over 40 professional theaters in New York City, so you have a lot of options to choose from when it comes to content and price range. Your Student Travel Consultant can help narrow down which shows would be a good fit for your group and offer summaries if you are unfamiliar with a specific show.
Average Visit Time: 3 to 4 hours (varies by show)
4. Observation Deck
New York City is a city of skyscrapers, and there are several observation decks your students can visit to get a birds-eye view of the city. Many groups choose to visit an observation deck in the evening so students can see all the city lights after dark. Here are our top recommendations: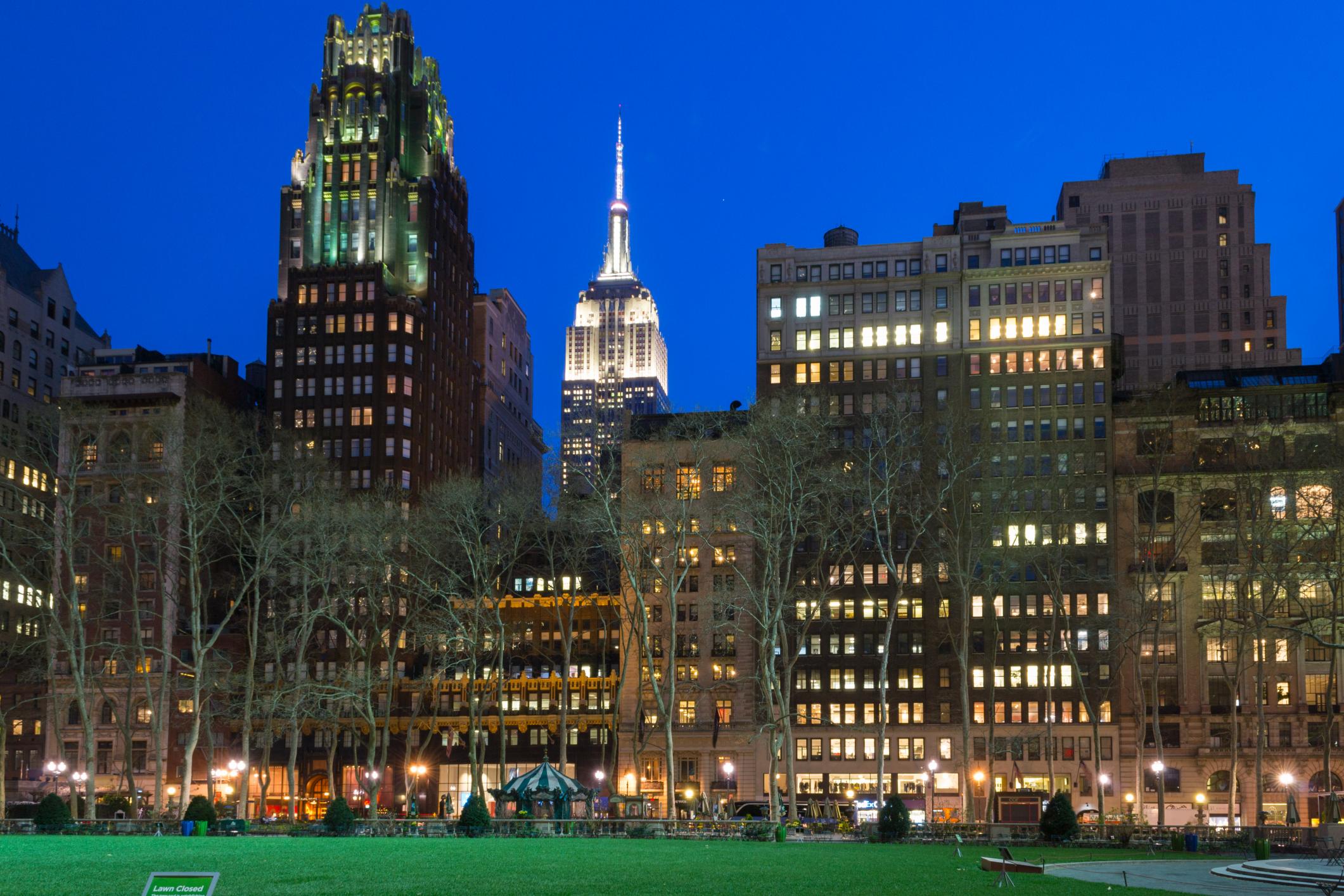 Top of the Rock Observatory: Ascend more than 850 feet up to the three-tiered observation platform at 30 Rockefeller Center for an unforgettable experience that includes a panoramic 360-degree, unobstructed view. Students will also learn about John D. Rockefeller during their visit.
Empire State Building: Your visit begins in an elegant Art Deco lobby with murals adorning the stone walls. Visit the observation deck on the 86th and 102nd floor for a bird's-eye view of the city. Students can also check out the multiple exhibits dedicated to the building's history and architecture.
One World Observatory: Also known as the Freedom Tower, your group will ascend 102 stories in just 47 seconds on an astonishing ride that reveals the transformation of New York City from unsettled lands to today's forest of skyscrapers.
The Edge: The Edge is the highest sky deck in the Western Hemisphere. With 360-degree views of New York City, students will feel like they're floating above the city on this open-air observation deck.
Average Visit Time: 45 minutes to 1 hour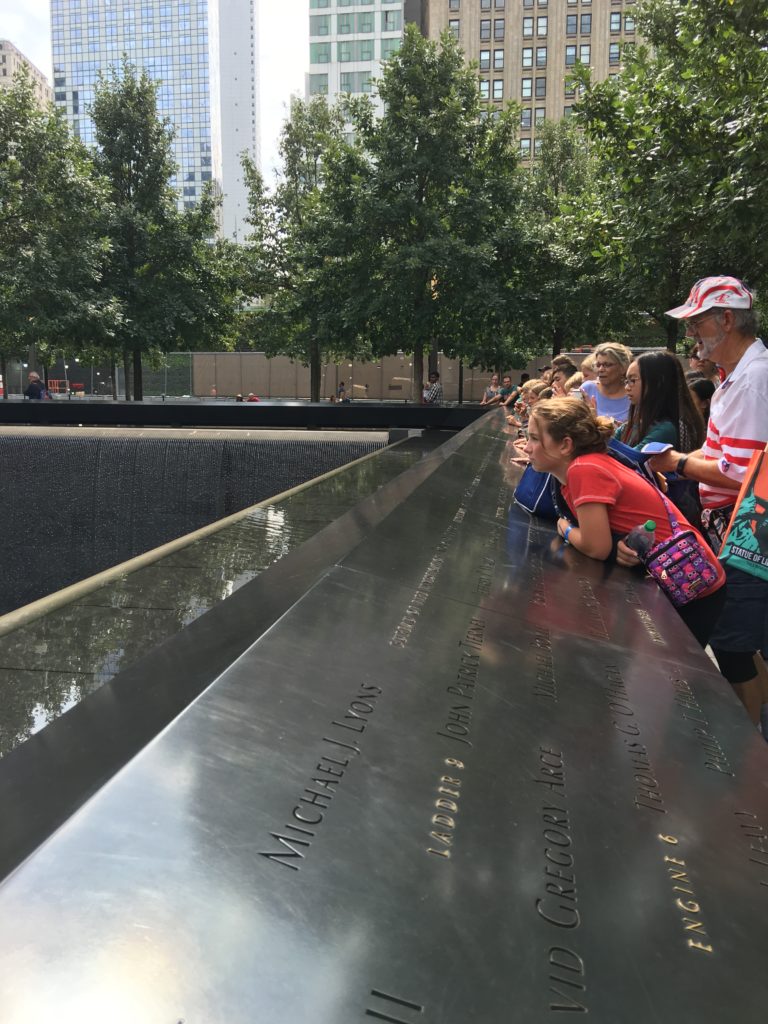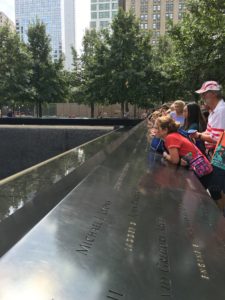 Though you may make a stop at the 9/11 Memorial Plaza during one of your walking tours, many student groups spend extra time visiting the museum set up nearby. The museum offers educational programs for grades 3-12, and tour guides are great at adapting their presentations to fit the age group of the students.
The museum tells the story of the 9/11 attacks through the use of artifacts, personal stories, and exhibits. It is meant to be both educational and a memorial to the victims of the attack. Students in school today were not born when the 9/11 attacks took place, but they can still learn about how American life changed afterward.
Average Visit Time: 1 to 2 hours
---
What are your favorite stops when you visit New York City? Let us know in the comments.
When you're ready to start planning your New York City trip, let us know by filling out one of our inquiry forms. We'd love to learn about your students and collaborate on an itinerary.
Originally published July 2020, updated November 2021