Virtual Ecology Field Trip from Capers Island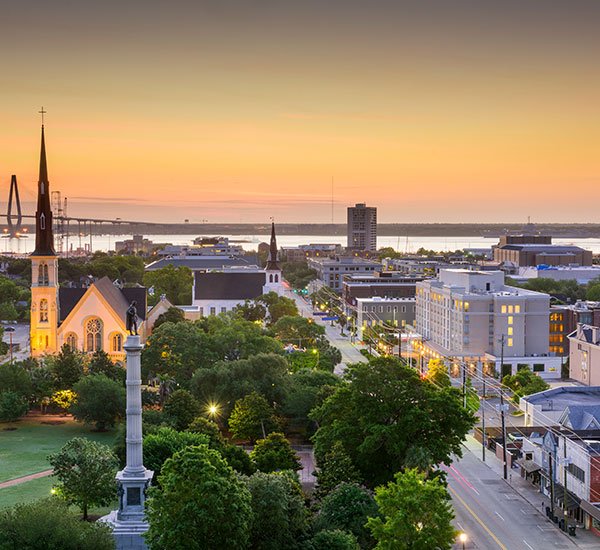 One of our more southern student tour destinations is Charleston, South Carolina. The beautiful city is located on the east coast and is steeped in history. Student groups can visit Boone Hall or Magnolia Plantation to learn more about southern history, or they can spend time at Fort Sumter and the U.S.S. Yorktown to experience military history first hand.
Charleston is also an amazing destination for school trips focused on science and STEM. If you're looking for a field trip that will teach your students about ecology, wildlife conservation, and environmental science, the Barrier Island Eco Tour would fit perfectly in your itinerary.
---
One of Charleston's most exciting attractions for student groups is the Barrier Island Eco Tour. Barrier Island Eco Tours offers naturalist-led boating trips to Capers Island, one of the only remaining undeveloped barrier islands left in South Carolina. They specialize in student ecology tours that lead groups through the salt marshes and nature trails of Capers Island.
Because the beaches have been closed most of the spring, the Barrier Island Eco Tours staff put together a six-part video series. With the video series, educators can still take their students on a virtual tour of Capers Island from home!
Even without standing on the beach, the videos allow students to experience the tide pools, Boneyard Beach, and the salt marshes. Your tour guide, Shane, will explain the different characteristics of barrier islands, the ecosystems, and the ecology of Capers Island, and teach students about the different animals found in the sand.
Here's part one of their video series: Welcome to Capers Island Field Trip-Barrier Island Characteristics. If you enjoy the video, please be sure to send your thanks to the Barrier Island team.
---
Ready to start planning your school trip to Charleston? Talk to one of our Student Travel Consultants about adding an Eco Tour to your itinerary!
Originally published July 2020, updated April 2021.