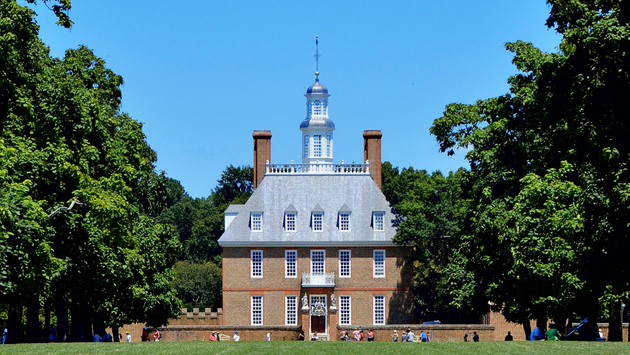 Faith-Based School Trip to Washington, D.C. & Colonial Virginia
5 days, 4 nights
"In God We Trust"
Trip Length: 5 days, 4 nights
From the founding documents that represent the biblical ideals of the Founding Fathers at the National Archives to memorials honoring soldiers who made the ultimate sacrifice, visiting the sights of Washington, D.C. will teach your students about the influence of their faith on American history, deepen their faith, and give them a hands-on learning experience outside of their classrooms.
NationsClassroom will customize a trip that blends faith and history for an experience your students will not forget.
Trip Highlights
Washington National Cathedral
National Archives
Monuments & Memorials Tour
Colonial Williamsburg
Historic Jamestown
Historic Yorktown, and much more...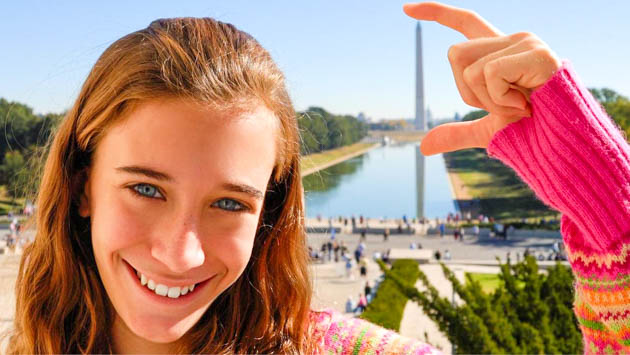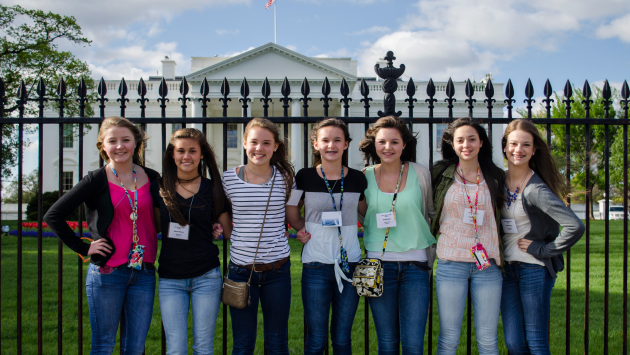 Our Itinerary
Below is a sample itinerary that may be customized to meet the needs of your group.
Day 1: Memorials
Early morning flight from your departure airport to a Washington, D.C. area airport.
Meet your NationsClassroom Tour Guide. Board your tour coach bus and your tour begins.
Arlington National Cemetery
Statesmen and soldiers of the United States Armed Services are buried here. Witness the Changing of the Guard at The Tomb of the Unknowns and pay your respects at Kennedy's eternal flame. The Memorial Amphitheater, Arlington House, and Challenger Space Shuttle Memorial also will be visited on your guided tour of the grounds.
Iwo Jima Memorial
U. S. Marine Corps Memorial – Also referred to as the Iwo Jima Memorial, is located just outside Arlington National Cemetery and it is dedicated to the U.S. Marines who have lost their lives in defense of our country since 1775.
White House
The "People's House" is a great place for selfies and group photos.
Washington National Cathedral Tour
Enjoyed a tour by appointment to learn about the history, architecture, and purpose of the Cathedral that "is dedicated to serve as a house of prayer for all people and a spiritual home for the nation."
Embassy Row
This area is home to embassies and diplomatic offices, many of which are listed in the D.C. Inventory of Historic Sites.
Evening Memorial Tour

Lincoln Memorial
Be humbled by Lincoln's grandeur and reminded of the relevance of his words today. This memorial has long been a tribute to the 16th President's efforts to keep the country united as well as a symbol for the fight for equality in America.
Vietnam Veterans Memorial
Listed in chronological order are the names of the more than 58,000 Americans who gave their lives in service to their country during the Vietnam War.
Korean Memorial
Walk over to appreciate the symbolism of the memorial that commemorates the sacrifices of the 5.8 million Americans who served in the U.S. armed services during the three-year period of the Korean War.
World War II Memorial
Visit the architecturally stunning memorial dedicated in remembrance of the spirit, sacrifice, and commitment of soldiers and the American people during WWII.

Overnight at your Washington D.C. area hotel.
Day 4: Colonial Williamsburg
Day 5: American Revolution Museum

Plan Your Dream Tour Today