3 Reasons to Visit Bryce and Zion National Parks on Your School Trip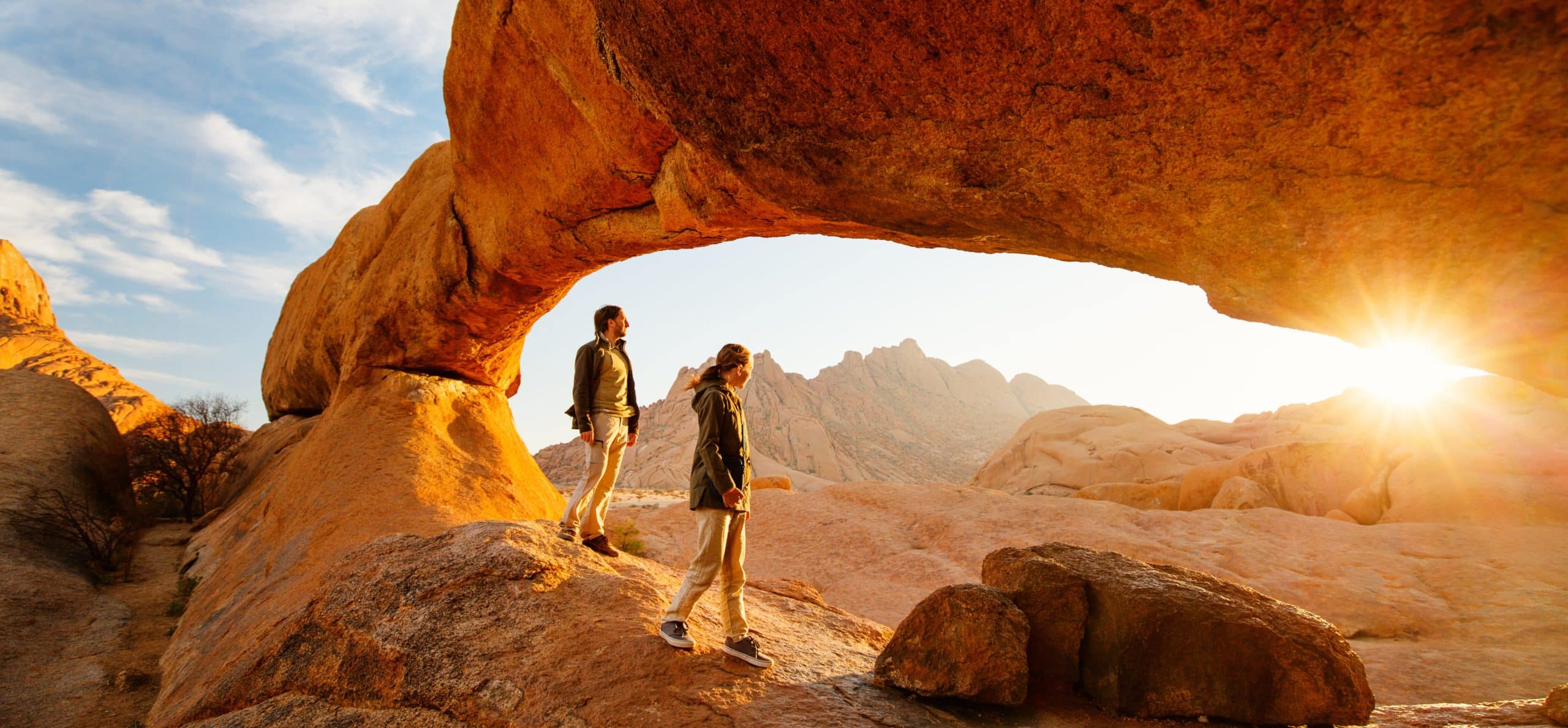 You're familiar with the Grand Canyon, right? The largest canyon in the United States? Visible from space? One of the most visited locations in the country?
Everyone knows about the Grand Canyon, and if you're lucky, you may have already visited in the past. The Grand Canyon is an excellent spot to travel with family, friends, and especially student groups! This National Park offers hands-on learning programs and breathtaking views, promising a great student travel experience.
However, there are two more national parks nearby that sometimes get overlooked. Bryce and Zion have just as much to offer, if not more, to visiting adventurers. If you're planning a school trip to the Grand Canyon, here are three reasons to consider adding a Bryce and Zion National Parks school trip to your itinerary.
Create Educational Opportunities
Bringing kids into the outdoors for an educational experience can seem daunting, especially if you're not a science teacher. That's why Bryce and Zion National Park school trips are a terrific opportunity for outdoor education.
While Bryce and Zion offer several hands-on science programs, they offer so much more! Given the ancient nature of the park, it makes a wonderful destination for historical studies. European travelers entered Zion and Bryce in the late 1700s, but indigenous tribes lived on the land for centuries before Europeans first made landfall. Students can learn more about America's First Peoples who lived in what we now know as Zion and Bryce National Parks. On a Zion school trip, students can also learn about Brigham Young and the Church of Jesus Christ of Latter-Day Saints members who traveled to what is now known as Salt Lake City.
Education doesn't stop with classroom topics! Because the National Parks emphasize protecting the environment, students will also learn about conservation and preservation. During their visit, students can also learn about safety and survival by talking to Park Rangers.
Connect to Nature
We're becoming less connected to nature, right? But according to research, getting kids outside has enormous benefits for their ongoing education. According to the Child & Nature Network, "nature is not just good for kids' health; it improves their ability to learn." Bryce and Zion National Park school trips are an opportunity to get kids outside to explore the world around them.
Zion School Trips offer the chance to bike, hike, and shuttle through an unforgettable trail of tall cliffs, narrow canyons, and freestanding arches. You can completely customize your experience in Zion. Consider a tram tour, a scenic bicycling tour, or a hiking adventure while you visit some of the most popular sites. If your students are willing to get their feet wet, hiking The Narrows is a one-of-a-kind experience.
Bryce School Trips bring students to an alien-like landscape of hoodoos, fluted cliffs, columns, spires, windows, and arches. In 2019, Bryce gained International Dark Sky status, meaning student travelers can catch views of the Milky Way at night. Not only can your students learn more about astronomy, but you'll also have the chance to focus on geology, ecology, and biology through Ranger-led park programs and other hands-on experiences around the parks.
Cultural Experiences
Bryce and Zion National Parks are located on land that once belonged to several indigenous tribes. On a Bryce and Zion National Parks school trip, travelers should take time to learn more about the people who first inhabited the land over 12,000 years ago. The National Park Service states,
People have lived in and around Zion Canyon [& Bryce Canyon] for thousands of years. It has been home to a number of native peoples including but not limited to the Archaic, Ancestral Puebloan, and Southern Paiute. These indigenous people built homes, raised families, and established communities on land that is now part of Zion National Park.
Paiute Indians occupied the area around Bryce Canyon starting around 1200 A.D. The Fremont and Anasazi occupied the portion of the Colorado Plateau near Bryce Canyon from around 200 A.D. until 1200. Students can visit the visitor centers and museums throughout both parks to learn more about these ancient peoples and cultures. Groups can also add a stop in Navajo Nation, where students can attend cultural education programs, explore the Navajo Interactive Museum, and learn about the Diné way of life.
In conclusion, the next time you travel south, include Bryce Canyon and Zion National Park in your itinerary. Then, when you're ready to start planning your next student travel adventure, contact one of our Student Travel Experts to get started. We can't wait to see you and your students in the National Parks.