7 Reasons to Ship Up to Boston on a School Trip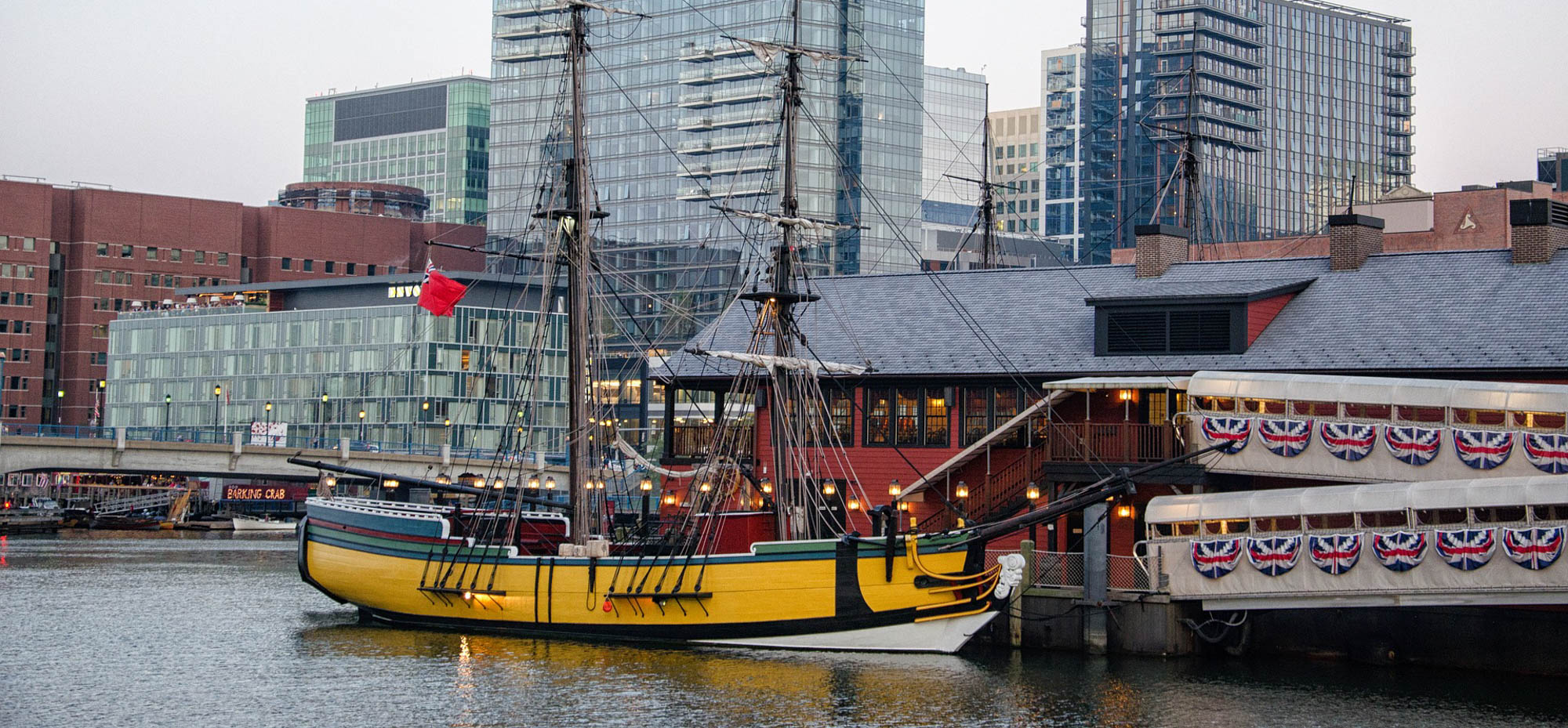 Walking through the streets of Boston as a high school student, I was amazed to see how the past and present existed side by side. Massive modern highrises were built right beside colonial-period brick buildings. Just around the corner from the Starbucks stood the Old State House. It was an incredible experience that gave me a fresh perspective on American history.
Boston school field trips are an incredible opportunity for students to walk in the footsteps of history. However, teachers' most significant problem is deciding what to see in Boston. We recommend adding these seven stops to your Boston itinerary on your next school trip!
U.S.S. Constitution
If you're shipping up to Boston (pun intended), be sure to stop and visit the U.S.S. Constitution. The U.S.S. Constitution Museum is dedicated to preserving and sharing the history of "Old Ironsides" through the use of interactive exhibits and artifacts. This massive ship is a stop on Boston's Freedom Trail, and students can tour above and below the deck with crew members. Fun fact, the crew of the U.S.S. Constitution are members of the U.S. Navy, but most wear historical uniforms from the 1800s.
Plimoth & Pawtuxet Museum
Located just over an hour from Boston, Plimoth & Pawtuxet Museum is one of the most popular living-history museums on the Historic East Coast. Previously known as Plimoth Plantation, this museum explores the relationship between Pilgrims and the Wampanoag tribe while giving students a glimpse of life in the 17th century. Students can also board the Mayflower II, a recreation of the original Mayflower that sailed to Plymouth in 1620.
Harvard University
If you're planning to visit Boston, you may as well tag on some college & university tours during your visit. No matter how older your students are, walking around the Harvard University campus is a memorable experience. The campus of this Ivy League university has hosted students since 1636, making it the oldest institution of higher learning in the United States. So, if you're planning a College Prep trip for your high school students, consider visiting more colleges & universities while in Boston!
Freedom Trail
The Boston Freedom Trail maps sixteen major historical spots throughout the city. That makes it an excellent focus for Boston school field trips because your group can start and stop anywhere along the path. Whether you partner with a Tour Guide or make the 2.5-mile trek on your own, your students will be able to visit historic sites like the Old State House, Paul Revere House, Old North Church, and the Bunker Hill Monument.
Boston Tea Party Ship
For another nautical adventure, bring your students to the Boston Tea Party Ships, step back in time, and join American revolutionaries as they fight against British tyranny. The experience is engaging and highly interactive. Students begin their visit by joining Samual Adams in the meeting house and following the Son's of Liberty down to the British ships to dump tea overboard! Don't worry; no real tea is harmed during your visit.
The M.I.T. Museum
Even though Boston is rich in history, there are some fantastic STEM opportunities! Recommended for upper-middle and high school student groups, the M.I.T. Museum explores current science and technology research through "high-tech objects" and "research prototypes." You can explore the museum independently, but there are some incredible workshops for students looking for hands-on learning during their visit. The museum is currently under renovation but plans to reopen later this year!
The New England Aquarium
If the M.I.T. Museum is a bit too advanced for your students, there are still options for adding a STEM focus! The New England Aquarium is open seven days a week and can educate students about ocean life, the environment, and even engineering. In addition, groups can add-on on film at the Simons Theatre during their visit or visit the Stellwagen Bank National Marine Sanctuary for a once-in-a-lifetime whale watching activity!
---
In summary, Boston school field trips are an incredible option for groups looking for hands-on activities and powerful historical experiences. If you're ever wondering about what to see in Boston, you can always reach out to one of our Student Travel Consultants to learn more about what the city has to offer.