Frequently Asked Questions About
Safely Returning To Student Travel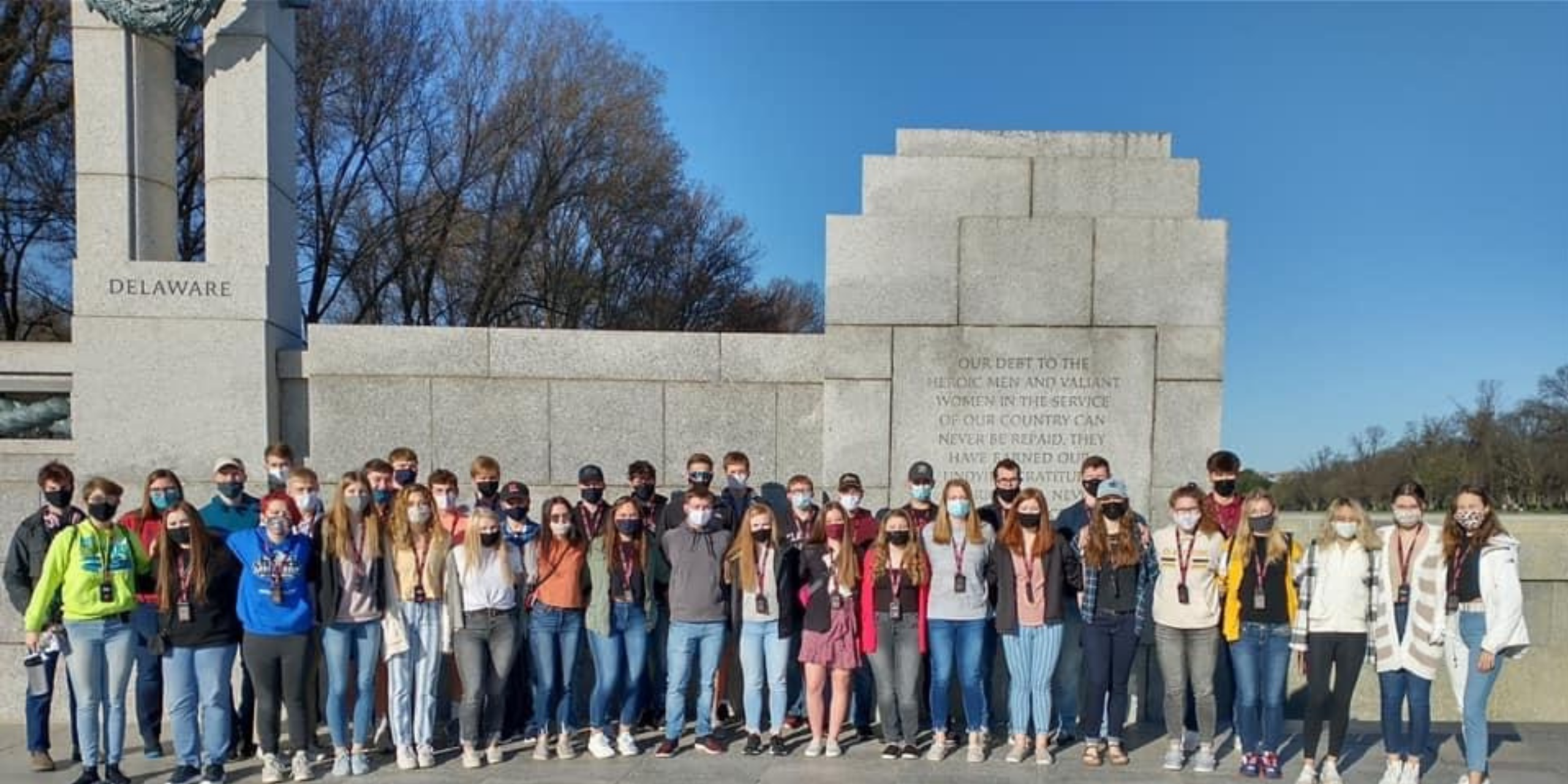 We are excited to get back to our mission of inspiring students through travel this year.
We have studied the guidelines of the CDC and are partnering with health officials in each departure city and tour destination to local health officials to develop our safety policies and protocols.
Explore below to learn more about what the NationsClassroom Team and our Partners are doing for Student Travel Safety!
Motorcoach Cleanliness and Cleaning Standards
Interview with Shane Lauler, VP of Operations at Starr Tours Bus Company. In this interview, Shane shares what her company is doing to keep travelers safe and healthy while touring.
Starr Tours is one of the leading industry experts in proactively tackling the topic of bus safety. We usually use over 100 Starr Buses during our spring tour season, and our teachers love working with Starr because of their high-quality coaches, excellent customer service, and incredible bus drivers.
Hotel Cleanliness and Cleaning Standards
Interview with Pat Neimeyer, Student Travel Expert. In this interview, Pat shares what she has learned from our hotel partners about new health and wellness procedures.
Pat is a Tour Operations Manager and has worked in the tourism industry for over twenty-five years. Pat is also our California and West-Coast Representative and spends most of her day communicating with hotel managers, writing attraction guides, and researching new museums and historic sites.
On Tour Standards and Best Practices in the Age of Covid-19
Interview with Erika King, Tour Guide Specialist. In this interview, Erika shares some best practices for touring safely with your student group.
Erika is a Student Travel Consultant and our Tour Guide Manager. With almost 20 years of student travel experience, Erika has spent most of her time in cities like New York City, Philadelphia, and Washington, D.C. as a professional tour guide. Today, she leads our team of tour guides and is our on-site expert in Washington, D.C.
Airline Cleanliness and Cleaning Standards

Interview with Jennifer Court, Executive Account Manager. In this interview segment, Jennifer shares her experience in airports and airplanes post-pandemic.
Jennifer is an experienced student travel expert. She has traveled throughout the United States as a Tour Guide for student groups. She currently works as an Account Manager, working individually with teachers and tour leaders as they plan for their upcoming school trips.