Careers
Educational Travel Consultant/Account Manager
Location: Richmond, VA
Department: Tour Planning and Delivery
Compensation: $40-50,000/yr + Bonus
Benefits: Yes
Who We Are
As we complete our tenth year, NationsClassroom is in the process of fulfilling our 2020 Vision of impacting and inspiring 10,000 students in the year 2020 on educational tours of the Historic East Coast while also being recognized as one of Virginia's greatest places to work.
Overview
Join "Inspire Nation" and take on the exciting role of an Educational Travel Consultant/Account Manager. Serve our teachers and educators while planning all facets of their student group educational trips to Washington, DC, New York City, Boston, Philadelphia, and Colonial Virginia.
This is an opportunity to make a difference in the lives of America's youth as they learn beyond classroom walls while creating memories that will last a lifetime. In this role, you'll serve a variety of educators and partner with tour suppliers (airlines, buses, hotels, food establishments, tour guides, and tour destinations and inclusions) to expertly craft and seamlessly deliver trips that impact and inspire students. You'll customize each itinerary to the exact specifications of each educator.
What We'll Expect
Live and Work the Inspire Nation "PACK" Values
POSITIVITY – Positive attitude and a "can-do" spirit
ACCOUNTABILITY – Own your results
COLLABORATION – Teamwork makes the dream work
KNOWLEDGE- Grow personally, professionally and strive to be better every day
Responsibilities
Understand the desires of the schools, and customize trip itineraries that achieve the students' academic and social objectives
Gain trust and credibility with educators
Manage all aspects of each school educational tour from registration through trip completion
Inspire and guide new school tour coordinators through the tour promotion phase
Coordinate airlines, buses, hotels, tour attractions, tour guides, and meal establishments
Provide educators with weekly registration status reports, and tour operations staff with timely requests and reports
Manage a variety of details associated with trips for multiple schools simultaneously
Some extended hours during peak travel season (March through June) may be required
Travel to visit your groups on tour which may include overnight stays, but no more than 14 days a year
Skills/Qualifications
Be proactive to understand customers, and predict and overcome potential problems
Respond quickly to customers inquiries
Collaborate proactively with and support fellow team members who might be struggling
Be inquisitive and interested, asking questions to gain clarity and understanding
Don't take yourself too seriously at work and add levity when appropriate
Seek clarity and be mindful of the company's goals and core values
Set and achieve priorities in ways consistent with our core values and getting the job done
Find the goodness in other team members and support them through actions and words
Be open about making mistakes and realize no one team member is perfect
Seek to always improve and accept coaching as a means to develop your career
Be empathic, caring, and taking a genuine interest in others
Have a positive, energetic view and have fun at work
Be proficient in Microsoft Office including Excel, Word, Outlook, and PowerPoint
Have a Bachelor's degree, but applicable work experience can be a substitute
What You Can Expect
Highly competitive compensation with the ability to increase earnings based on performance
Paid time off starting with 15 days your first year
Due to the seasonality of our business-flexible summer hours
Excellent benefits package, including medical, dental, and life insurance
Casual dress, high energy, and fun team-oriented environment
Supportive leadership team genuinely interested in seeing our team succeed and grow.
If inspiring and impacting the lives of students through educational travel is something about which you're passionate and you live and can work our PACK Values, please submit your resume. Please also include a detailed and well-thought-out Cover Letter outlining your skills/experience and how they can help us fulfill our 2020 Vision.
Fun Facts
60% of our team members are former educators.
Everyone at NationsClassroom goes on tour at least 14 days a year.
90% of our team has at least one child.
Staff pick for best time to go on tour: Fall.
Favorite truth: It's not work if you love what you do.
88% of our team traveled when they were in school.
Research we believe: 86% of adults who traveled as teens say the experience made them more intellectually curious.
Best part of being on tour: Watching the kids' faces.


Parents and Students Rave About NationsClassroom Trips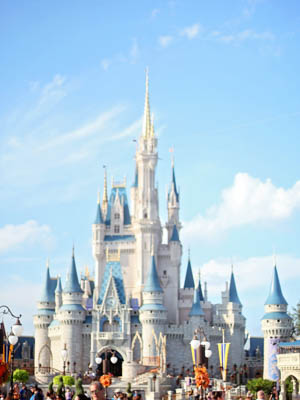 I love you guys. You are the best. I can't wait to start working on next years trip. If we can turn this trip this year with the government shutdown into one of the best trips I've ever taken with my kids then I can only imagine what next year brings. Thanks again for a great trip!
Rich A.
Parent
California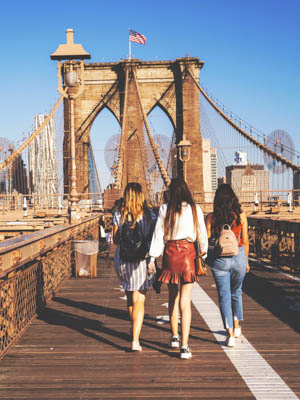 The staff at Nations Classroom has a special way of connecting with our staff, parents, and most important…our students. Their knowledge and expertise supersede my exceptions every year. We love and appreciate the relationship with Nations Classroom. Thanks for always going the extra distance to make our trip fun, educational and memorable for our students, parents, and staff. You put a huge smile on the faces of so many people…including mine. Looking forward to working with "ya'll" next year.
Carla J.
Teacher
Kentucky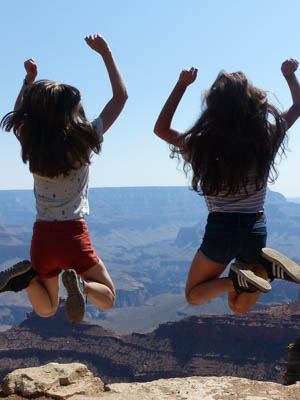 After working with another mega tour company, I was so happy to find an experienced tour company that puts people first. I could relax because I knew from our first conversation that your people LOVE what they do and they put their hearts into doing their best for our kids. Thank you for all you do!
Katie S.
Teacher
Wisconsin