Our Favorite High School Educational Trip Destinations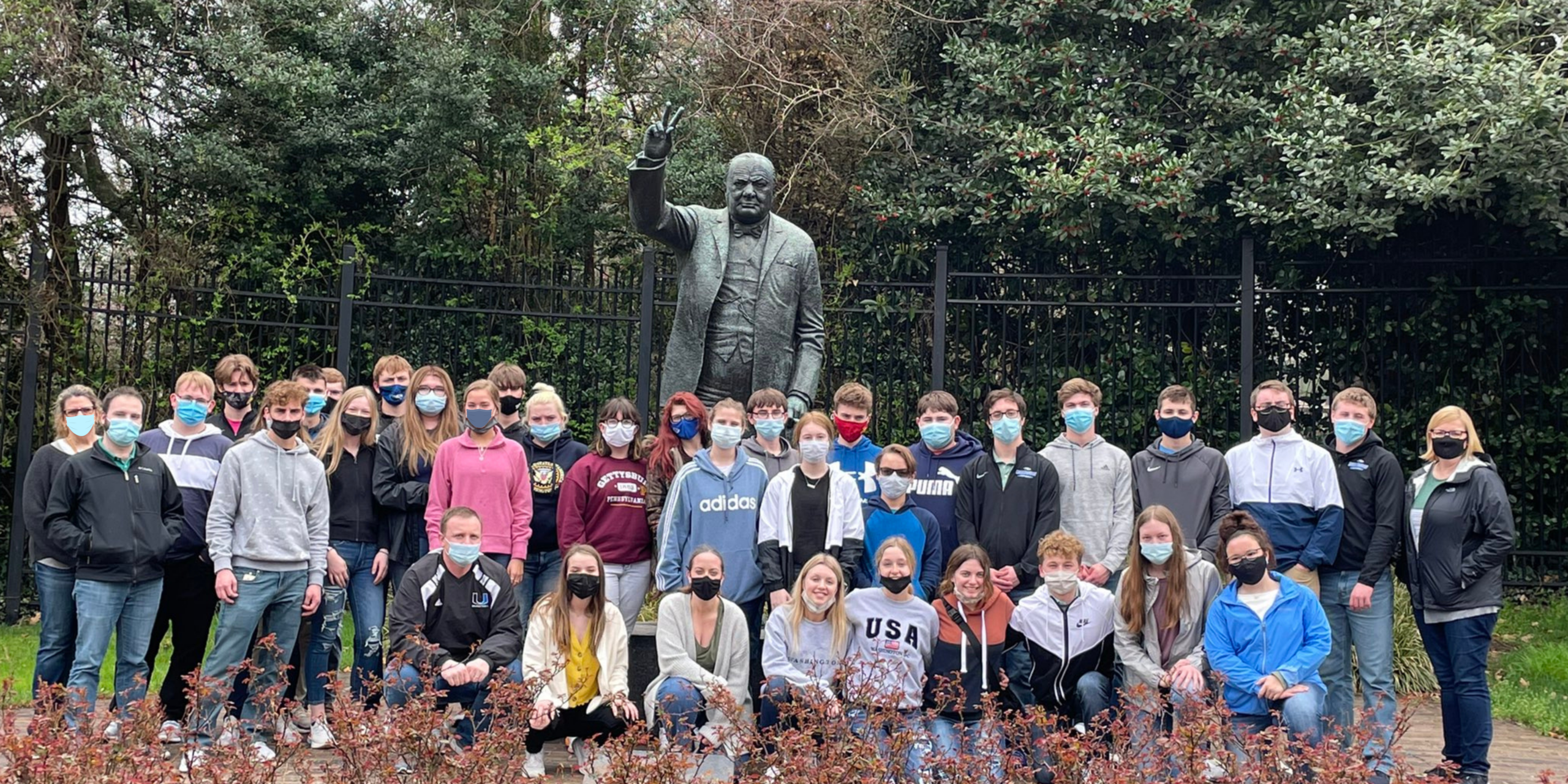 The 8th-Grade Washington D.C. trip is one of their first trips away from mom and dad for many young students. But once students enter high school, there are hundreds of destinations to explore. In addition, educational trips for high school students are fantastic opportunities to offer hands-on learning and emotional growth possibilities.
But where in the world should you go on a high school educational trip? Here are our favorite high school educational trip destinations.
National Parks
America's National Parks are versatile high school educational trip destinations. Students can study culture, history, science, and career paths while also enjoying the most beautiful places in the nation. Also, there are more outdoor activities like white-water rafting, rock climbing, and hiking in the national parks.
Our South Dakota & Badlands itinerary offers an often-forgotten perspective by focusing heavily on Lakota history & culture. There are also many opportunities to interweave hands-on science programs, including research into physics and STEM careers.
The Grand Teton and Yellowstone itinerary will keep your students exploring the great outdoors on hikes, white-water rafting trips, and wildlife programs. They can also visit geysers, hot springs, and other unique geological features for a once-in-a-lifetime trip experience.
The Grand Canyon, Zion & Bryce itinerary is a good mix of science, outdoor adventure, and cultural experiences. So whether your students are visiting Navajo Nation, riding the rapids around Horseshoe Bend, or stargazing at Lowell Observatory, they're bound to enjoy their trip!
Boston
Boston is an incredible location for school groups because there are educational opportunities around every corner. Regardless of their grade level or content area, there is something for everyone in Boston. In addition, Boston is a perfect school trip destination for high-school groups because of the universities and colleges in the area.
Most teachers associate Boston with a history-focused tour, and they aren't wrong! But, there are tons of STEM-focused itinerary items high school students will love. For example, MIT (Massachusetts Institute of Technology) is located in the Boston area and offers the interactive MIT Museum where students can learn about engineering, robotics, kinetic energy, and physics. If your students hope to further their education, you can also schedule tours for any universities and colleges in the Boston area.
Boston is the epicenter of early American history, with many historical places to visit on an educational trip for high school students. The Freedom Trail can be explored on foot or by Boston Duck, or you can see locations just outside Boston like Salem or Plymouth. If you're hoping for something more nautical, you can also take your high school students to the USS Constitution and the Boston Tea Party Ship.
Florida
The Sunshine State is another great destination with cross-curricular opportunities. The closest you can get to a tropical climate in the United States, Florida offers a place to study ecology and wildlife which cannot be studied elsewhere. High school educational trips to Florida can also include the historic St. Augustine and magical Disney World.
If your high schoolers are looking for science, nature, and outdoor adventure, Southern Florida is a prime destination. The Florida Keys offer tons of opportunities to learn about marine biology, tropical wildlife, and ecological features not found in the rest of the United States.
Central Florida is the hottest destination for high school educational trips because it boasts the most magical place on Earth, Disney World! Disney offers excellent hands-on educational programs in their parks that cater specifically to your group size and grade level. Groups can also visit the Kennedy Space Center for more science programming.
---
Wherever your students want to go, we can help you take them there. Educational trips for high school students are a fantastic opportunity to broaden their perspectives, and there are many opportunities to visit colleges & universities while on tour.
Contact one of our Student Travel Consultants today when you're ready to start planning your high school educational trip!